It's been over four years since Britney Spears and Kevin Federline officially divorced, and the singer is set to tie the knot once again -- this time to boyfriend Jason Trawick.
Following her failed marriage, the singer went through a highly publicized breakdown -- who can forget the rehab stints and head-shaving incident -- and was subsequently placed under a conservatorship. However she seems to have turned her life and career around since then, and though Federline admits he doesn't talk to Spears much these days, he wishes her the best.
"It's a good step in the right direction," Federline said of her engagement. "I'm totally happy for her."
Federline seems pretty happy these days too. He and girlfriend Victoria Prince welcomed a baby girl -- Federline's fifth child -- in August. He's currently in Australia filming a weight loss reality show, "Excess Baggage," though it's a career move which briefly landed him in the hospital recently.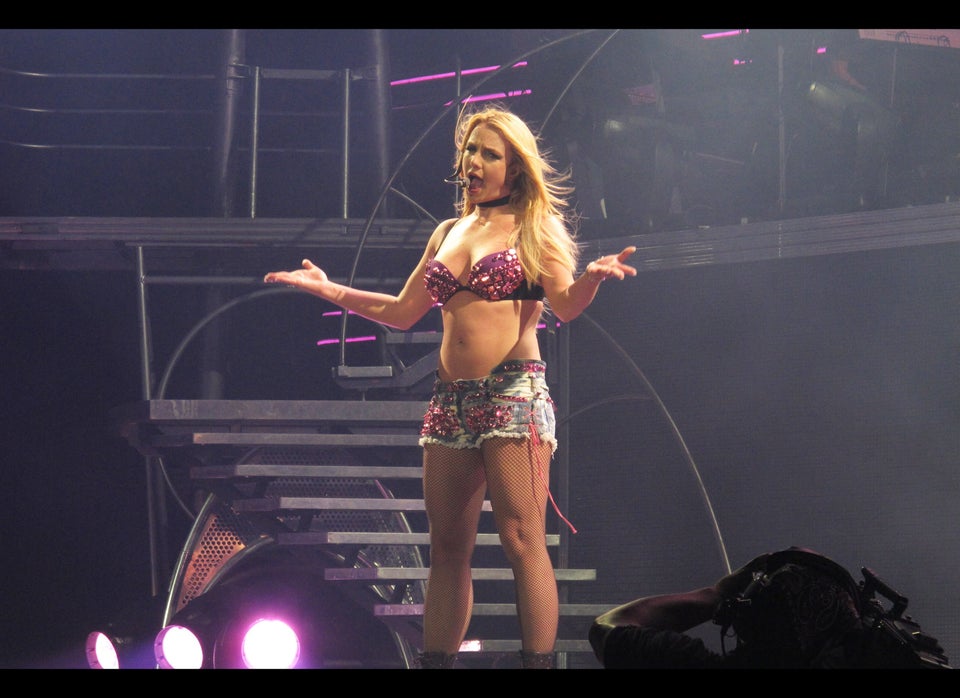 Britney Spears In Concert