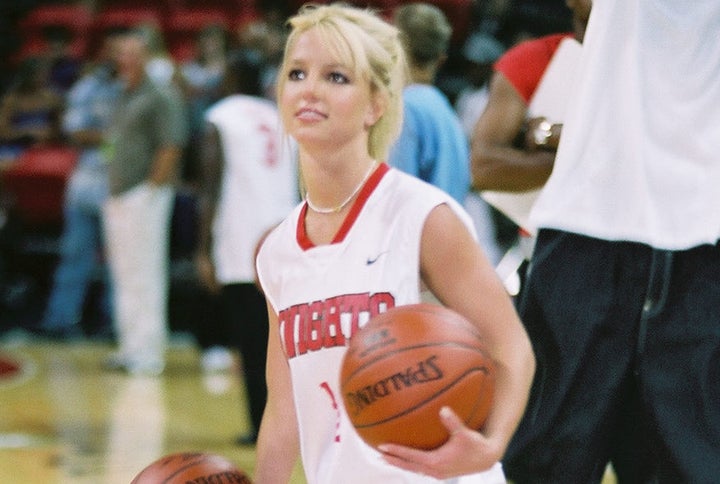 UPDATE: The 2015 ESPYs came and went, and no Britney Super Bowl announcement was made. Her outfit was fire, her presentation of the Best Female Athlete award was impeccable, but we're still left with no *REAL* answers for her seemingly random appearance at a sports award show. Anyways, if you need us, we'll be strolling along the boulevard of broken dreams. 
PREVIOUSLY: Ever since the Interwebz caught wind that the legendary Miss Britney Spears was going to present an award at Wednesday night's ESPYs, her fans everywhere have been tossing out theories as to why our Brit-Brit would grace a bunch of sports people with her presence.
Because let's be real, Spears doesn't just do press like mere normal celebrities. Yes, she's presenting at the 2015 Teen Choice Awards next month, but she's nominated for an award at that event. And yes, she showed up at the Billboard Awards too, but she performed there, which explains that. All explainable Britney behavior.
But our girl is not the type to to leave her Las Vegas show just to linger in the audience and clap whenever Beyoncé or whoever wins something, and, let's be honest, her association in the sports world is pretty loose. To our knowledge, she hasn't played an organized sport since she participated in *NSYNC's 2001 charity basketball game (and totally slayed, mind you). 
So we Britney fans are scrambling to rationalize why we're about to watch ESPN for the first time to tune into Spears' appearance. But together, Twitter followers and Britney blogs have stumbled upon one reason that just feels right. 
She's announcing that she's going to perform at the Super Bowl in 2016. 
Does this seem like a stretch? Yes. Because the announcement would be so far in advance. (For reference, Katy Perry's Super Bowl announcement happened in November 2014, four months before the big game.) But this would explain Britney's 2015 Super Bowl commercial, which, for lack of better words, was puzzling AF. There was no brand association, no nothing really, except for Spears singing for a couple seconds, accompanied by a hashtag, #SuperBowlRally.
Like, what? Even? Was? This? WHAT WERE YOU TELLING US, BRIT?
This is obviously the announcement we Britney fans are all rooting for. Like, she killed it the first time around, sooooo ...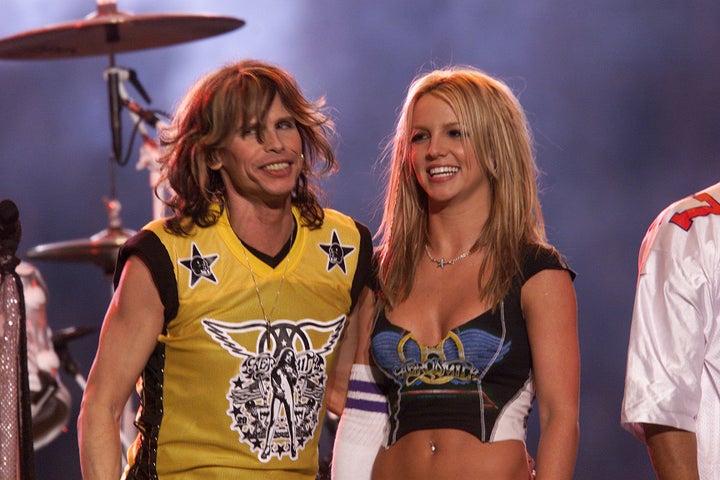 When The Huffington Post reached for comment, ESPN said that they could not provide additional details about Spears' appearance at the ESPYs. Sounds fishy to you? Us too. Fingers crossed this is all a part of her big Super Bowl halftime show plan!
 Editor's note: Lauren Zupkus loves Britney like no other. Trust us. 
PHOTO GALLERY
Britney Spears' Geekiest Fashion Moments
Calling all HuffPost superfans!
Sign up for membership to become a founding member and help shape HuffPost's next chapter