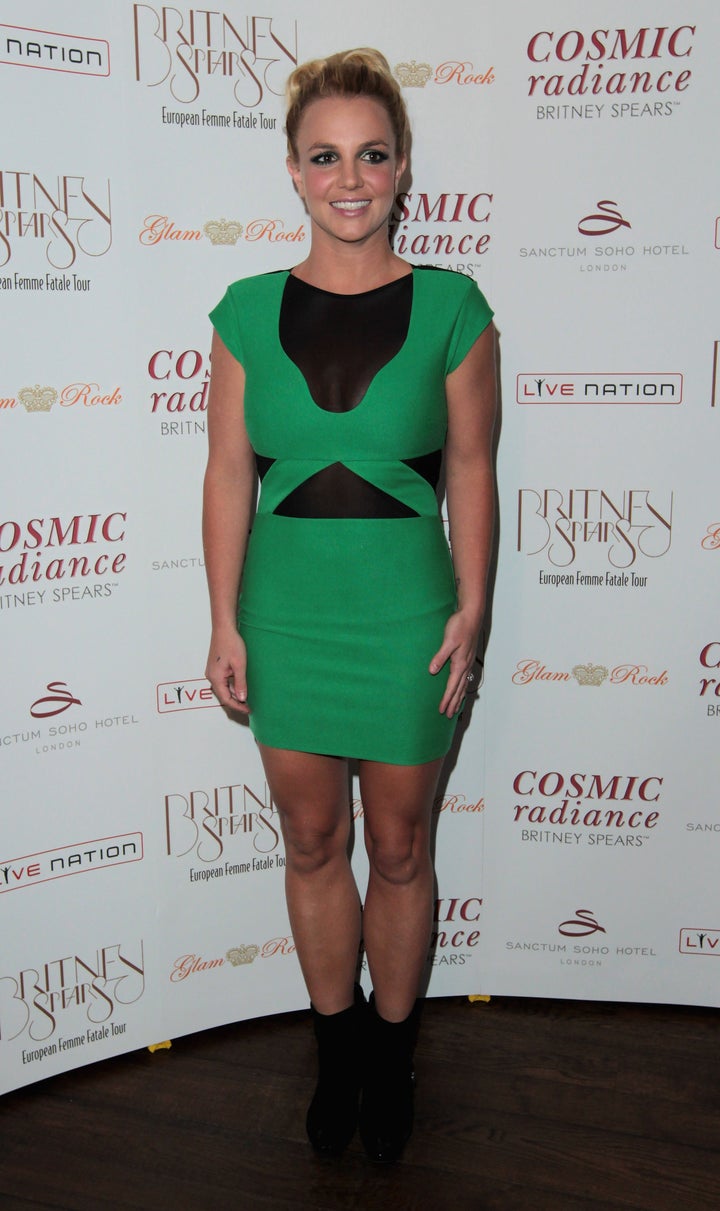 The heist was just a work of fiction, but it's got Britney Spears in a bit of real life trouble.
"I think she should apologize and make a sizeable donation to a Hackney charity that deals with young people..." Councillor Ian Rathbone, of the Hackney Council said (via Digital Spy) "for the rudeness and damage she's done to this community."
The Council itself told London Tonight, "In this case we did not agree that a replica gun could be used at Stoke Newington Town Hall and we are disappointed. We will be raising this matter with the production company."
Of course, had they read the lyrics sheet, they may have been clued into her intentions. After all, first verse reads, ends with the words, "He is a sucker with a gun, gun, gun, gun."
In the video, Spears and fiance Jason Trawick rob a store at gunpoint. Spears is seen holding a pistol while Trawick runs beside her, removing a ski mask and carrying a duffle bag as they flee the scene.
Even more recently, Hackney denied Channel 4 the right to film an adaptation of best selling book "Top Boy," which depicts street gangs in the area. While the author, Ronan Bennett, said that the decision came in order to protect tourism ahead of the Olympics, the town's mayor said that they did not want to add stigma to the neighborhood, even if some of the drug trade and violence depicted in the book does occur.
Popular in the Community