The chorus of Britney Spears' 1998 track "...Baby One More Time" might leave any native English speaker with a bit of malaise.
"Hit me, baby, one more time," Spears sings, with all the bouncy energy of a young teenage pop star. There's a vague sense that she doesn't actually mean physical abuse or S&M, but it's also not clear what else she could be asking. In any case, the single soon broke into the Billboard's Top 100 and rose to the No. 1 spot in January 1999.
And 17 years later, we finally have an answer to what it means, thanks to John Seabrook's new pop music history, The Song Machine.
The track was written by Swedish songwriter Max Martin and Swedish-Moroccan songwriter Rami Yacoub, who worked for Stockholm's famous Cheiron Studios -- a veritable hit factory -- in the '90s. In Seabrook's telling, Martin and fellow Cheiron songwriter Denniz PoP wanted to work with Spears because she was new, and young, and they could shape her sound the way they'd wanted to do with other singers. So they gave her a song Martin wrote about a girl who just split up with her boyfriend, "Hit Me Baby (One More Time)."
The Swedes, Seabrook writes, thought that "hit" was brand new American teen slang for "call." The singer, then, is pleading for her ex-boyfriend to call her just one more time, because she's lonely. Nothing improper there!
Jive Records -- Spears' label -- liked the track, but wasn't so sure about the title. So they removed "Hit Me," settling on " ... Baby One More Time."
Seabrook also notes that Martin actually intended the song for R&B group TLC, who rejected it, requiring some tweaks to the song to fit the Louisiana teenager. Years later, TLC stands by the decision.
"I was like, I like the song, but do I think it's a hit? ... Was I going to say 'Hit me, baby, one more time?' Hell no!" recalled T-Boz in 2013. Swedish pop star Robyn also passed on the track.
Spears, though -- despite being afraid of Martin when they first met because she "thought he was someone from, like, Mötley Crüe or something" -- would go on to record more tracks with Cheiron Studios. And the rest is history.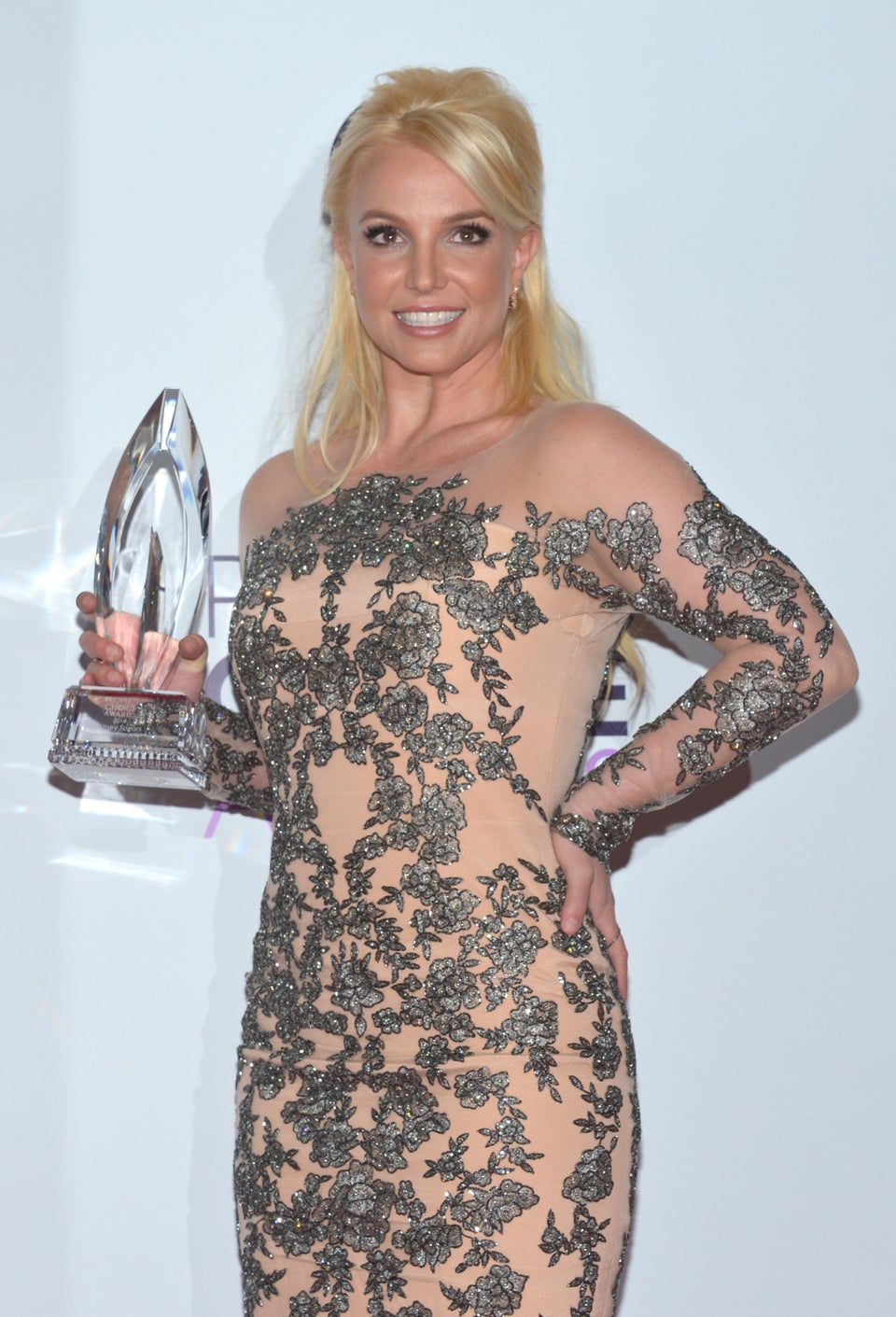 Britney Spears
Popular in the Community