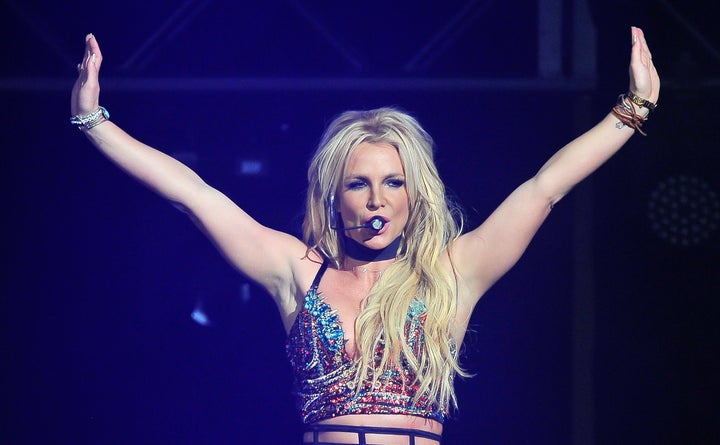 Despite an earlier report from the Sony Music Global Twitter account that stated Britney Spears was dead, a rep for the singer confirmed to CNN that she was "alive and well." (Don't scare us like that, 2016.)
On Monday morning, the Sony account posted a now-deleted tweet reading, "britney spears is dead by accident! we will tell you more soon #RIPBritney 😢" Despite the alarming news from the music account, the odd phrasing and use of emoji made the report seem suspicious.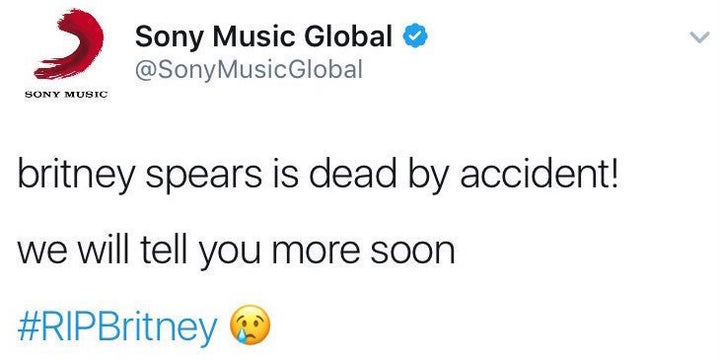 Oddly, or perhaps tellingly, the official Twitter account for Bob Dylan was the only other source for the news of Spears' death. The announcement used the same crying emoji.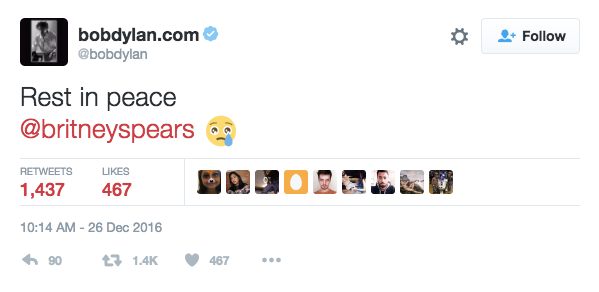 CNN news editor AnneClaire Stapleton tweeted that Spears' rep confirmed that the singer is indeed alive.
It appears the tweets were posted as a result of a hacking. According to The Hollywood Reporter, a group called OurMine was found to be behind the erroneous information. THR noted that the group was possibly using these hacks as a way to tout its security services.
Spears had last posted on Instagram about hunting and ziplining with her two sons, Sean and Jayden, and her niece, Maddie, for the holidays.