It's Britney, bitch ... and she's back.
After nine long years, Britney Spears will return to the VMAs stage, where she'll perform "Make Me," off her new album "Glory," alongside rapper G-Eazy. Also performing at this year's award show is Rihanna, who is set to receive the Video Vanguard award.
MTV announced the news on Tuesday with a video of an albino Burmese python slithering through Spears' dressing room.
"The VMAs don't just give you a stage, they give you a story. Some way of taking a fraction of a second and making it live forever," Spears is heard saying in a voice-over. "Before you know it, it's history. Before you know it, it's Britney, bitch."
The snake cameo is, of course, a throwback to Spears' iconic 2001 "I'm a Slave 4 U" performance, where she seductively danced with a python named Banana.
It's just one of the many career-defining moments Spears has experienced at the awards show. While her first appearance on the VMAs stage in 1999 with *NSYNC was nothing short of lackluster, when she was allowed to grace the stage on her own the following year, she turned up the heat and gave the world its first iconic Britney moment.
Dressed in a tuxedo, Spears sang the Rolling Stones' "Satisfaction," before tearing it off to reveal a nude bejeweled outfit and breaking into "Oops! ... I Did It Again."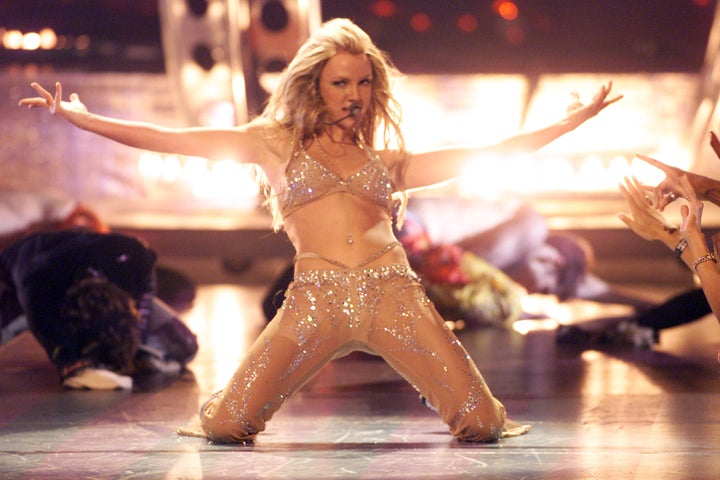 In 2003, she was in a three-way kiss with Madonna and Christina Aguilera.
Viewers watching at home hardly knew Aguilera was involved, since the cameras cut to Spears' ex-boyfriend Justin Timberlake for his reaction.
Today, Spears seems happy and healthy, and ready to make her VMAs disaster just a blip in her legacy.
The MTV VMAs air live from Madison Square Garden in New York City on Sunday, Aug. 28.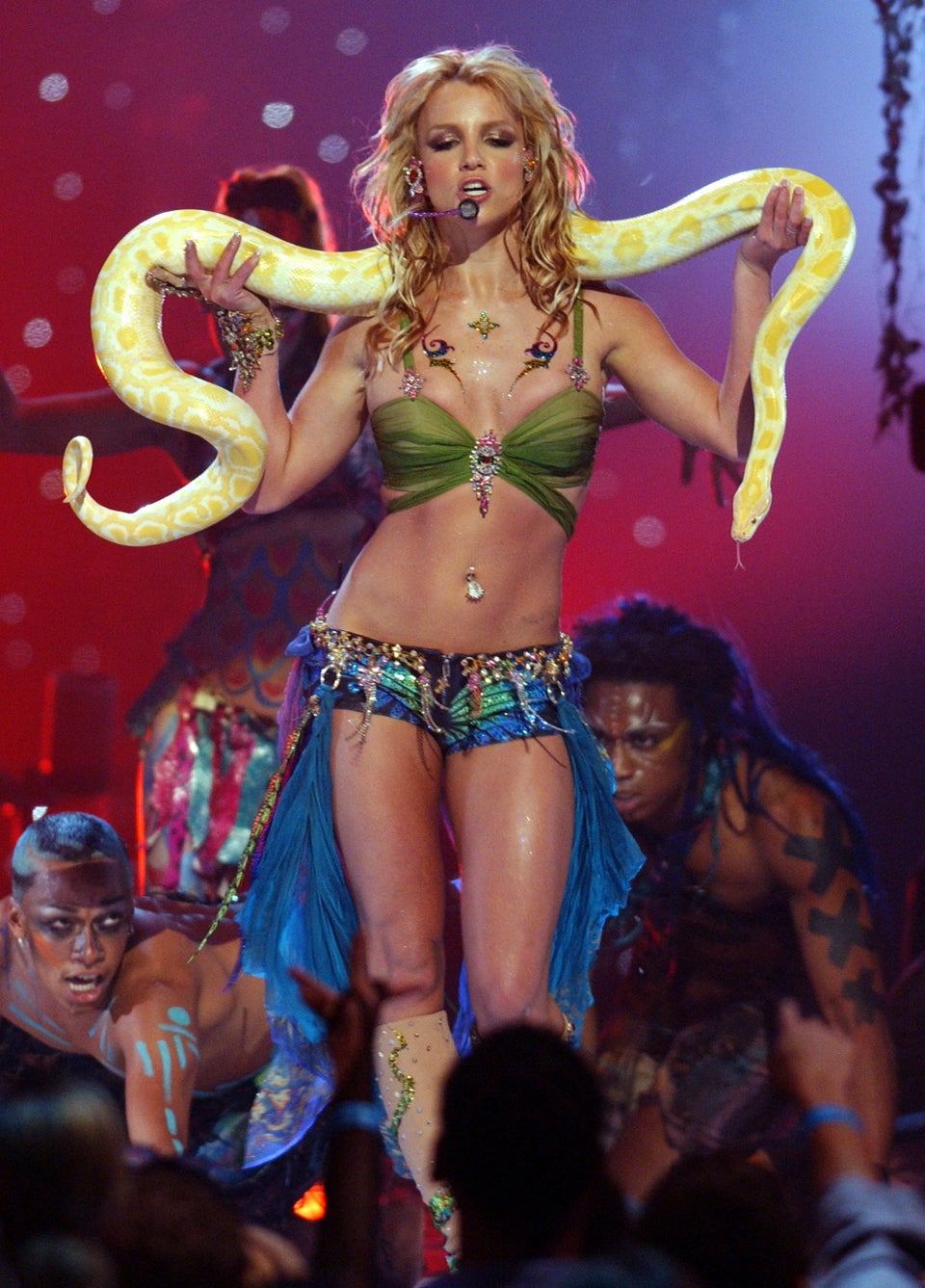 Britney Spears
Popular in the Community