Apparently what goes around, comes around ... and around ... and around.
In case you missed the last 10 years or so, ever since Britney Spears shattered Justin Timberlake's heart in 2002, the former *NSYNC crooner has been crying a river to basically any reporter who will listen.
He was straight-up savage in 2008 when inducting Madonna into the Rock and Roll Hall of Fame.
"The world has always been full of Madonna wannabes, I might have even dated a couple," Timberlake said during his speech, subtly shading Britney.
In 2011, JT spoke about her again to Vanity Fair, admitting they hadn't spoken in over 10 years. Nonetheless, he used the opportunity to turn their relationship into something of "The Notebook" proportions.
"I wish her the best — that goes without saying. We haven't spoken in nine or 10 years … We were two birds of the same feather — small-town kids, doing the same thing," he said.
(If you're an albino burmese python, I'm an albino burmese python Britney).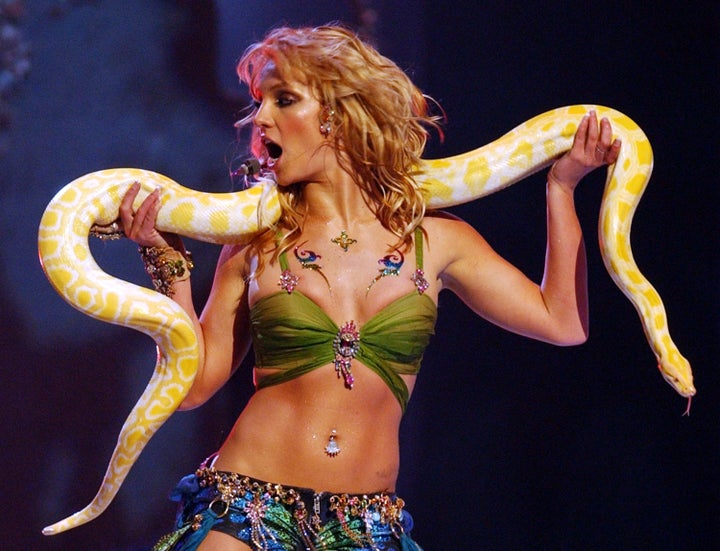 Then, 14 years after they broke up, Timberlake spoke to Vanity Fair Italia about his song writing process, which at this point, we think, just involves him locking himself in a dungeon surrounded by Britney posters cry-singing to "Lucky."
"Depends. In the past, suffering has helped me compose songs. 'Cry Me a River' was written in a time of pain, like everyone knows…" Timberlake told the mag. Yes, Justin, everyone knows BECAUSE YOU WON'T LET US FORGET.
But through this post-breakup era, there is a shining beacon of hope that is Britney herself. The pop princess is apparently too mature to hold a grudge, because she just named Timberlake as a dream collaborator.
"Aerosmith seems really good and bright. He [Steven Tyler] is a genius, I think. He's very rock 'n' roll. He sings from his soul. Gwen Stefani, I think she's great. Justin Timberlake is very good," said Spears when answering a fan question on "Most Requested Live with Romeo" (around the 4-minute mark in the video above).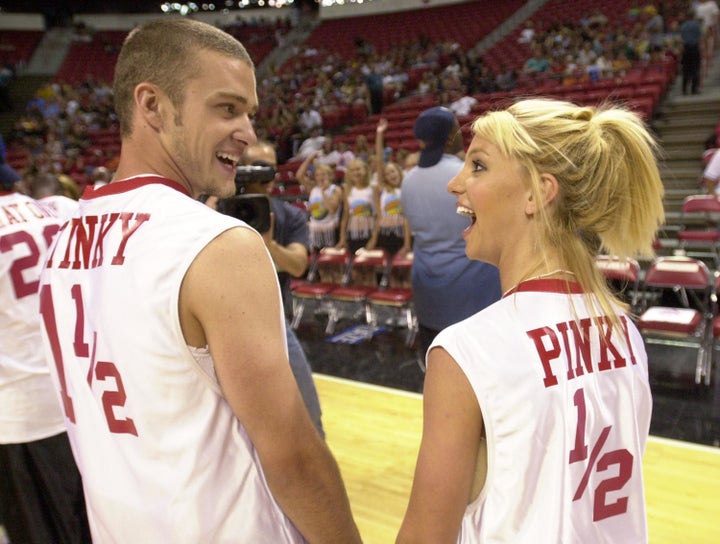 There you have it, folks. Britney is either willing to move past their history for the sake of pop music, or she simply doesn't remember dating Timberlake.
Before You Go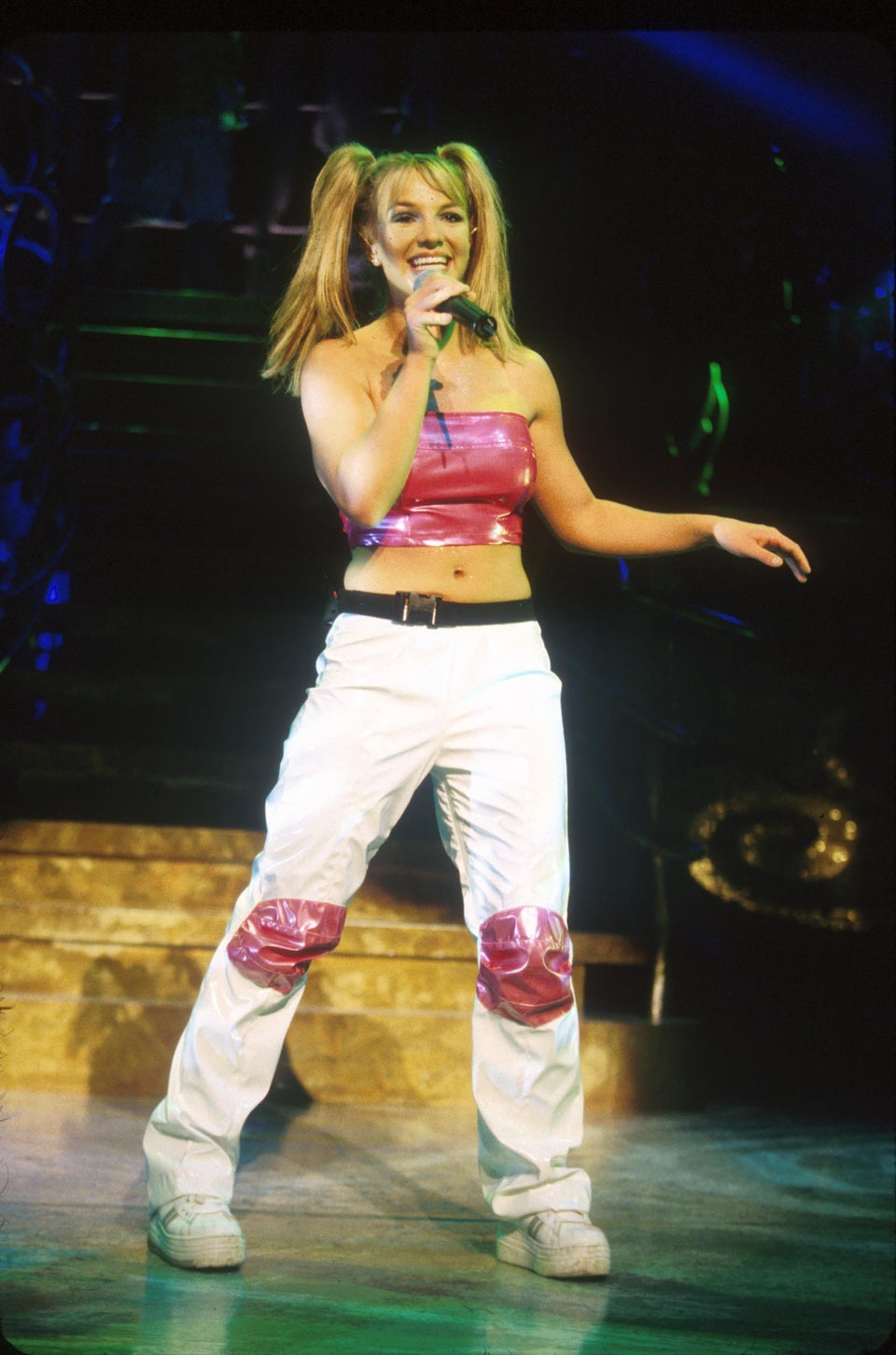 Britney Spears' Most Iconic Outfits
Popular in the Community