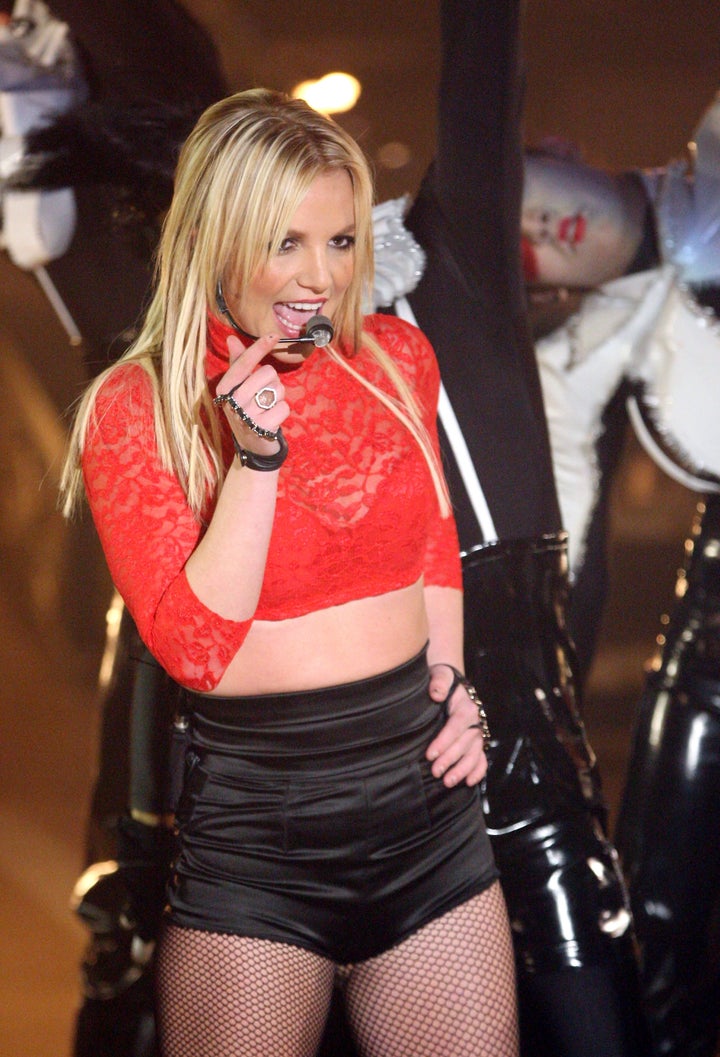 It's been a long road back to the top for Britney Spears. The pop diva, so successful through the late 90's and much of the first decade of the new century, fell apart in 2008: at the beginning of that year, she was hospitalized and put on a mental hold, under the influence of drugs and a crippling relationship with ex-husband Kevin Federline and their children.
With the help of her parents -- who still have her under conservatorship -- she's rebuilt her career under a new manager, boyfriend Jason Trawick. But her ex-manager, Sam Lutfi, is less than pleased about how he's been portrayed during the journey back, and is suing Spears' mom, Lynne, for defamation. Spears' parents claimed that Lutfi used to drug Spears and harassed her post-breakdown.
Lutfi wants his one-time client to testify in the court case, but according to Billboard, her parents are claiming that she is "mentally incapable" of doing so.
Lufti, who is under the command of a restraining order to stay away from Spears, says that claim is bogus. He had an expert witness analyze a Spears interview with Ryan Seacrest and an MTV documentary, with the witness submitting to the court that, from what he can tell, Spears is more than capable of testifying to the court:
"In the Ryan Seacrest interview, which was recorded approximately two months ago, Britney Spears is interviewed at length, and she responds logically and coherently to questions, evidencing logical thinking and mental competency. The edited interviews in the [MTV] video documentary also evidence coherent and logical thinking, responsiveness to questions, and mental competence ... In my opinion, there is good cause to conduct an Independent Medical Examination to investigate the Conservators' claim that Ms. Spears is not mentally capable of testifying, and the claim that she was not mentally competent to enter into a binding contract. ..."
Spears is now a publicly facing pop star once again, with custody over her children, so perhaps Lutfi's claim is correct -- she may be facing taking a mental exam to find out. Either way, it's a painful reminder of a highly covered breakdown, one that Spears more than likely would like the public to forget.
Calling all HuffPost superfans!
Sign up for membership to become a founding member and help shape HuffPost's next chapter