"I think any time you do a performance that is that memorable, you're going to have criticism," Spears said. "I think she's doing her thing. She's being herself. So, I give props to her."
It shouldn't come as a surprise that Spears was unfazed by Cyrus' half-naked twerking. The "Work Bitch" singer has made quite a few jaw-dropping VMAs appearances herself. In 2000, she stripped to a nude, bedazzled bodysuit for "Satisfaction" and "Oops I Did It Again." Then she grabbed a snake for 2001's scintillating rendition of "I'm A Slave 4 U." Two years later, she made headlines for kissing Madonna during "Like A Virgin."
No doubt, shock value is the common denominator. And Justin Timberlake saw some parallels between his ex and the "Wrecking Ball" star.
"Madonna: Wedding suit, humping the stage. Britney: Strip tease. This is not an uncommon thing," Timberlake told a CBS affiliate in August, per JustJared. "Listen, man, you know, it's the VMAs. What did you guys expect? I like Miley. I like her a lot. I think, you know, she's young. She's letting everyone know that she's growing up. I just think it's the VMAs. It's not like she did it at the Grammys. Let her do her thing. You know?"
Before You Go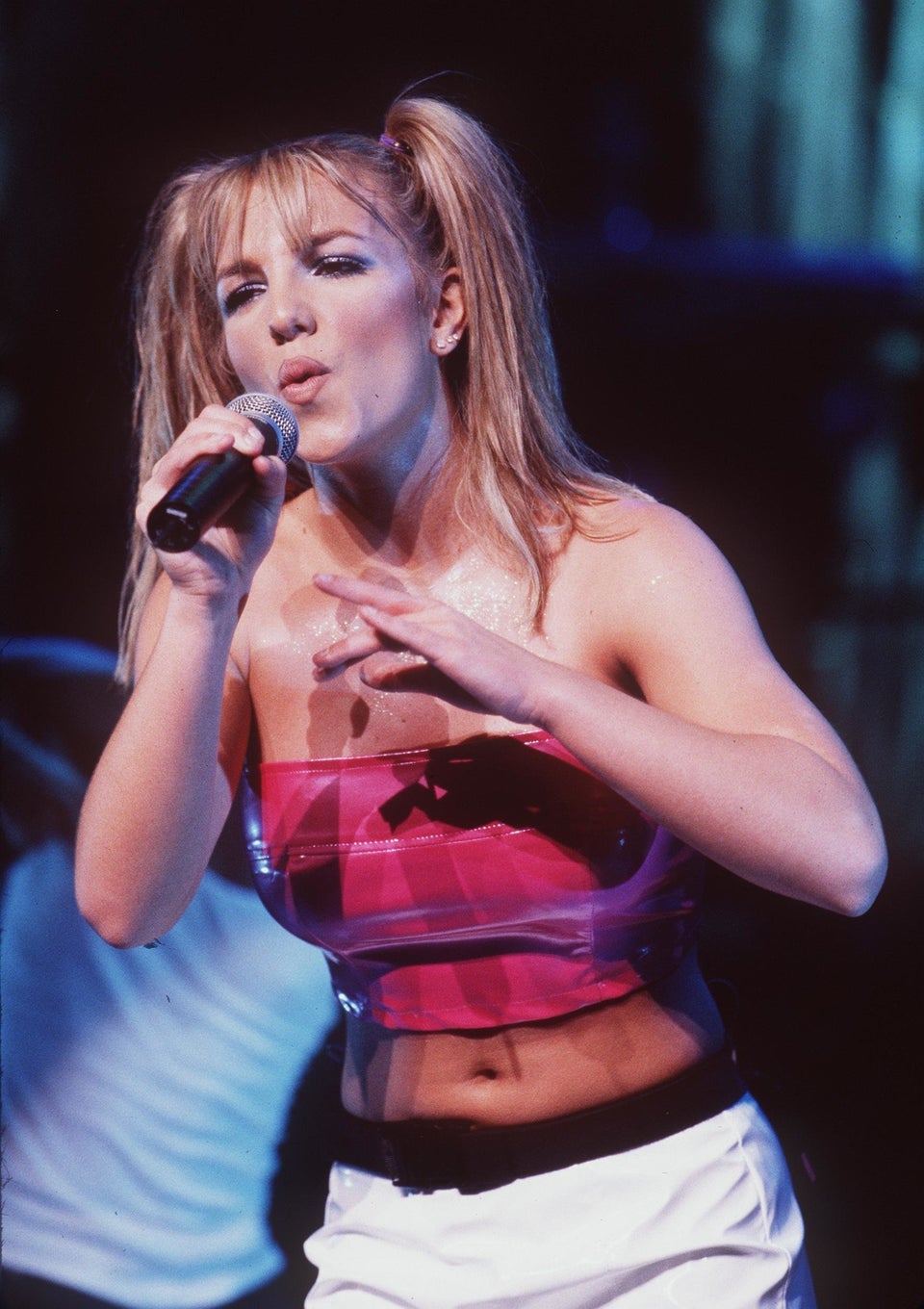 Britney Spears In Concert
Popular in the Community