But that's on camera. How are things going when Brit-Brit doesn't have a wardrobe person at hand? When the mom of two headed to Old Navy in Los Angeles on Thursday, her outfit was definitely channeling old school Britney: a pair of tight white short shorts and a short-sleeved aqua turtleneck, sexed up with a pair of stilettos. Even her hair -- laced with blue streaks -- was tousled up on her head in a 2007-esque topknot.
Britney, you're fab and the goddess of everything, but we'd love it, really reallllly love it, if you'd stick to outfits like this. See Britney's style through the years...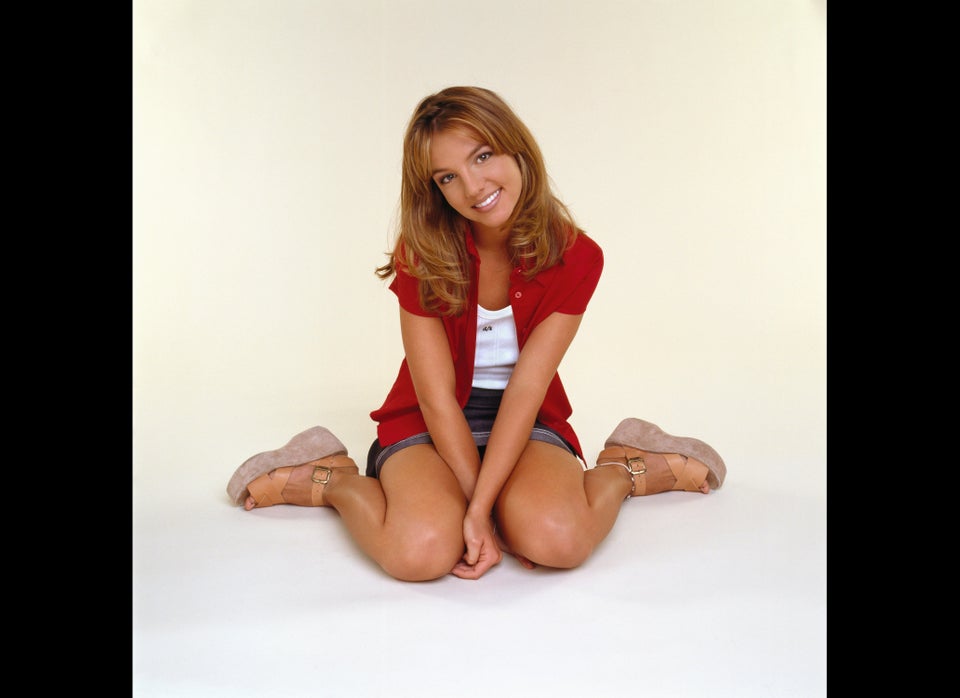 Britney Spears' Style Evolution