Britney Spears covers the new issue of Cosmopolitan, showing off her pelvic tattoos in low-slung jeans. Inside she talks about avoiding fame and sex talk for sons Sean Preston, 4, and Jayden James, 3.
"I'm on the cover of Cosmo's August issue. So excited! What do you all think? - Brit" she tweeted on Monday with the cover photo below. Here are some excerpts from the interview:
On fame for her kids:
"If my sons told me they wanted to be in the entertainment business, I'd lock them in their rooms until they turned 30."
On having a sex chat with her kids:
"I'm dreading the moment when my sons ask me how babies are made."
On life as a mom:
"Things are pretty quiet right now. I've been spending a lot of time at home with my boys. They just started karate class, which is super cute!"
PHOTO: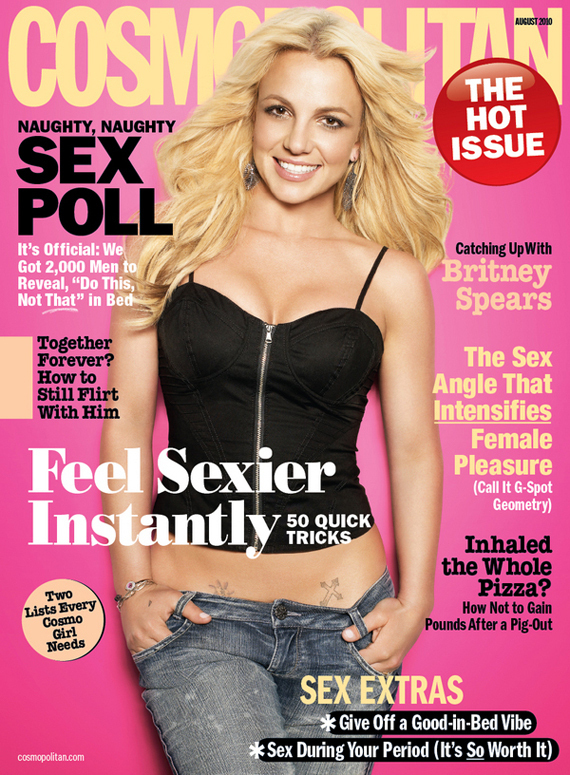 Popular in the Community