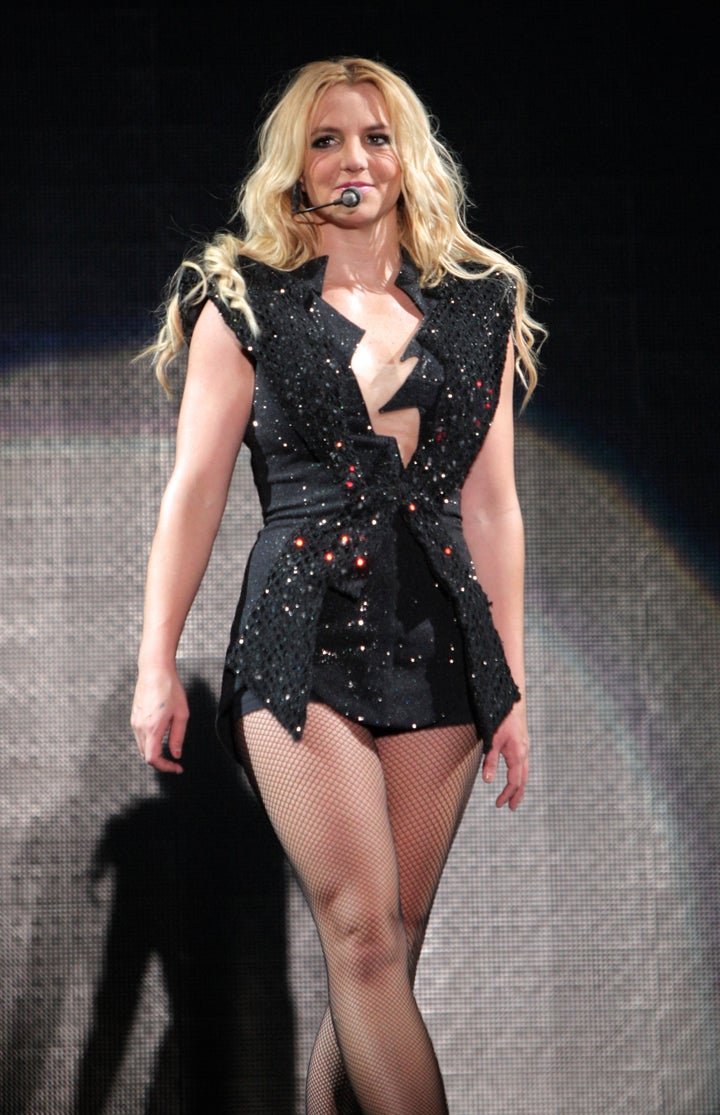 After 13-years in the public eye it's no wonder Britney Spears is tired.
Since June, the pop star has been traveling the world, promoting her seventh album, Femme Fatale -- and according to the 29-year-old mother of two, touring is starting to wear her out.
"Trying to get up and go work out in the morning [is hard]. I haven't worked out in, like, two weeks," she tells the UK's Stylist of her biggest daily challenge. "Sometimes it's hard to be motivated. But once you get up and you do it, you feel like you've conquered the world."
Once an athlete in her own right, the super-toned teen told reporters she did a 1000 crunches a day, along with hours of dance rehearsals, to keep her body in belly baring condition.
It was also the beginning of the end of Britney's rock hard abs and the beginning of her downfall. Spears married her backup dancer Kevin Federline while her injury was healing, and started packing on the weight. After the birth of her sons in 2005 and 2006, the baby weight didn't come off right away and Britney soon became a tabloid fixture for her yo-yoing weight.
Today, Spears is looking healthy and it would be hard not to be with her grueling schedule. Although she's clearly hitting the gym, the singer also tells Stylist, that when she's not making sure her costumes fit, she indulges in her favorite food -- chocolate.
"I love Scores, with the caramel in the middle, and every once in awhile if I'm really hungry then a Snickers bar is good," she told the website. "And M&Ms are great, Hershey's Whoppers are great, Rasinettes ... Twixes are great, too. And the new Hershey's Cookies and cream, too."
Check out Britney in on her Femme Fatale tour:
PHOTO GALLERY
Britney Spears In Concert
Calling all HuffPost superfans!
Sign up for membership to become a founding member and help shape HuffPost's next chapter