There isn't an outfit that has been sexualized, scrutinized and given a sartorial spin quite like the school uniform.
"The 1920s is often credited as the decade that gave rise to the earliest version of the schoolgirl uniform we know today -- middy blouse and deep pleated skirt that fell to below the knee," Tuite explained to Huffington Post Style via email. "Through the 1930s and 1940s, there was greater experimentation with pinafores (apron-like dresses), blazers with crests embroidered on the breast pockets (taking inspiration from boy's uniforms and menswear) and hemlines were moving up and down at a rapid rate in response to wartime issues."
Yet, Tuite explains, it was the 1950s that created the "quintessential image of the schoolgirl uniform/skirt, resulting in school uniforms with a good balance of smartness and suitability." The plaid kilt, classic Black Watch tartan skirt, sweaters made of natural fibers and Peter Pan collared blouses all rose to popularity during this decade. From the 1950s on, the uniform style essentially remained the same with small updates over time. "Certainly, each decade had its own quirks and trends when the school uniform made its leap from the classroom to the catwalk," Tuite says, "but these ground rules would change little."
So how did the uniform evolve from schools to the runway to pop culture phenomenon? "At its most basic level, the simple school skirt is a very versatile garment -- you can make it mini, knee or midi length; pleated with buckles, plaid with a belt, plain wool, leather, etc," she adds.
The versatility and longevity of the school uniform is why Tuite is convinced that it has appealed to so many designers, including Tommy Hilfiger (Fall 2010), Alexander Wang (Spring 2014) and Michael Kors (Pre-Fall 2014), who each created an entirely new take on the look.
However, we can't have a discussion about uniform style without highlighting Britney Spears' "...Baby One More Time" music video. The pop star set hearts racing with her cheeky lyrics, sexy dance moves and that seductive Catholic school girl outfit, which continues to empower generations of girls to ignore school dress codes. Even though that image is forever imprinted in our memories, Tuite believes it reaffirms why the school uniform "survives and thrives as part of the fashion and entertainment scene" today.
"Its reputation and meanings can be built upon in layers, and with new imagination and invention beyond the classroom," says Tuite.
School yourself by scrolling through photographs of the most iconic uniforms in pop culture below, along with commentary from Tuite, "Clueless" costume designer Mona May and, of course, HuffPost Style editors.
"The Facts of Life," 1981 "Most of what made 'The Facts Of Life' such a great show was the fact that you had these four girls who were all so different, but were all dealing with things young women could relate to (whether it be peer pressure, relationships, etc.) Those iconic, matching outfits served as the common thread between them in the earlier seasons." - Jamie Feldman, HuffPost Style associate editor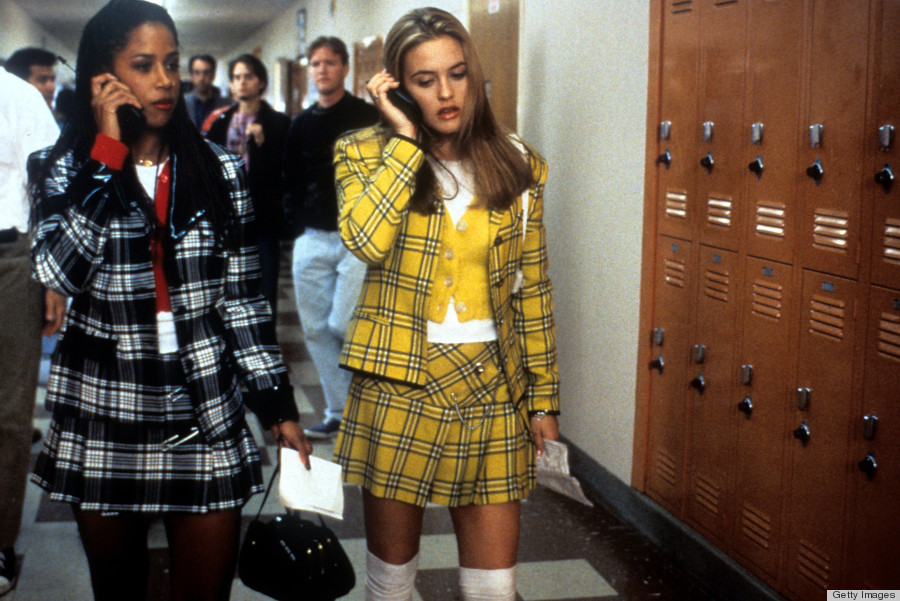 "The movie came out in a time when women were ready to embrace the feminine in the reaction to the grunge look. I wanted to make sure when the movie came out 7-8 months after shooting the trends were fresh. Cher knew how to put the school look together with adding the matching plaid jacket, the right white tee with the matching cardigan, over-the-knee socks, Mary Jane shoes and fun accessories. I think she certainly knew that mini plaid skirts make the head turns of that guy you've been having a crush on (as Dionne proved that theory) and moreover you could make the other girls jealous of your sweet, innocent but chic looks." - Mona May, costume designer
"The Fresh Prince of Bel-Air," circa 1990s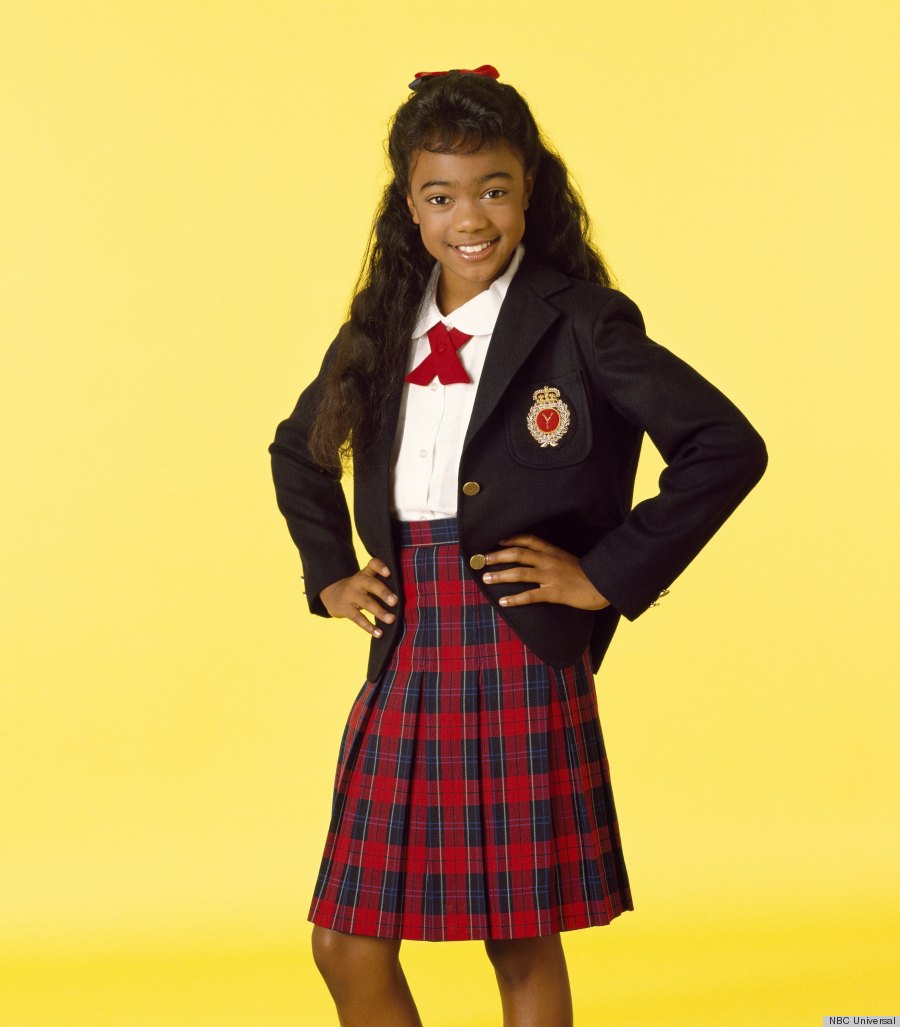 "Ashley Banks is the epitome of preppy style with her navy blazer, fresh white shirt and plaid pleated skirt that hit right above the knee. She melted hearts with her schoolgirl charm and that classic half-up, half-down hairstyle." - Dana Oliver, HuffPost Style executive fashion and beauty editor
Whitney Houston and Molly Shannon as Mary Katherine Gallagher on "Saturday Night Live," 1996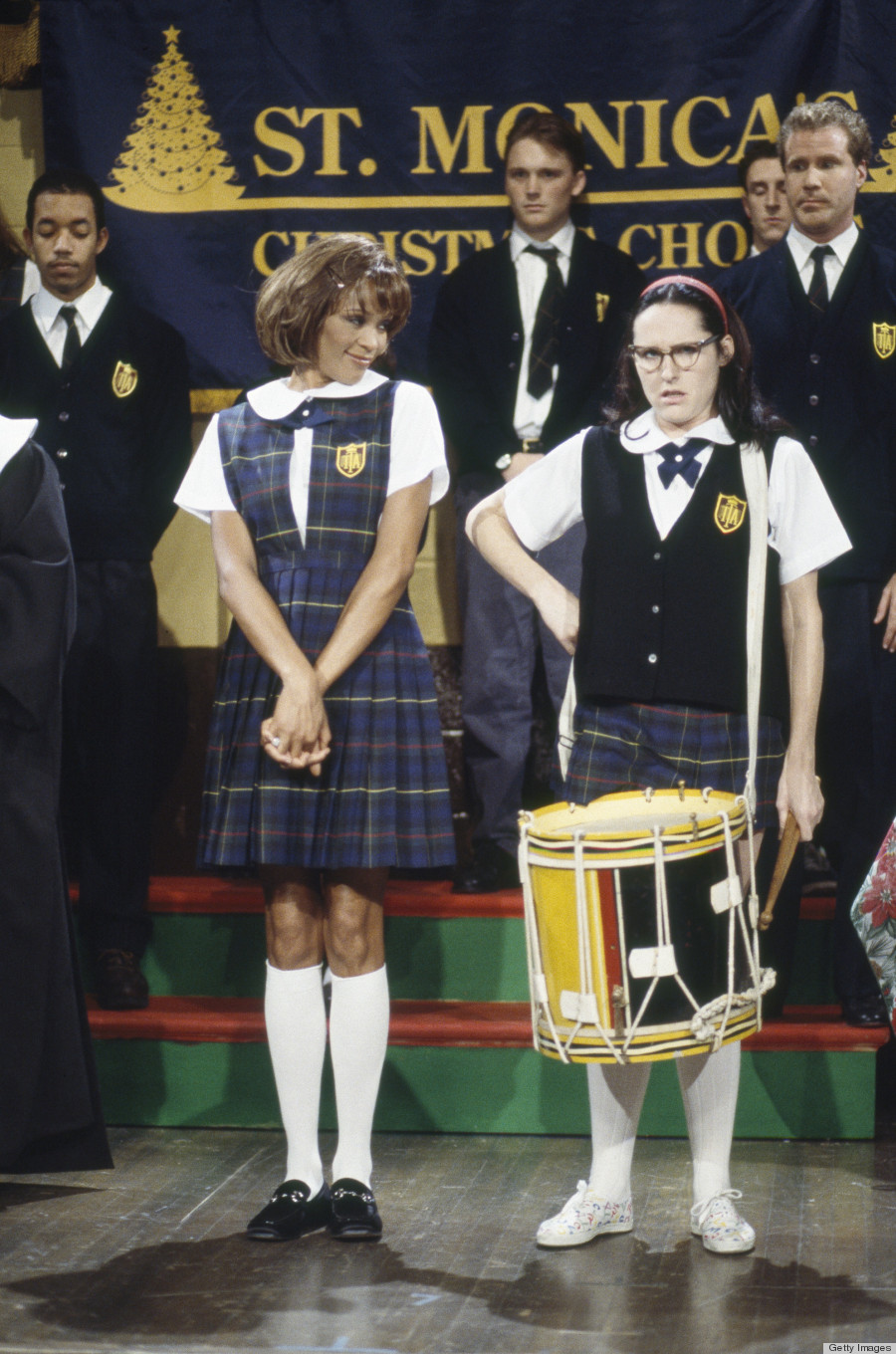 "Before seeing Mary Katherine Gallagher, I was always led to believe the twisted notion that schoolgirl uniforms were edgy, even sexy because of Britney Spears and 'The Craft.' But when I watched Molly Shannon take off in that character, who just happens to wear a Catholic school uniform, the hilarity of it all made me realize that uniforms can take on many, many iterations based on the person wearing it." - Chanel Parks, HuffPost Style associate editor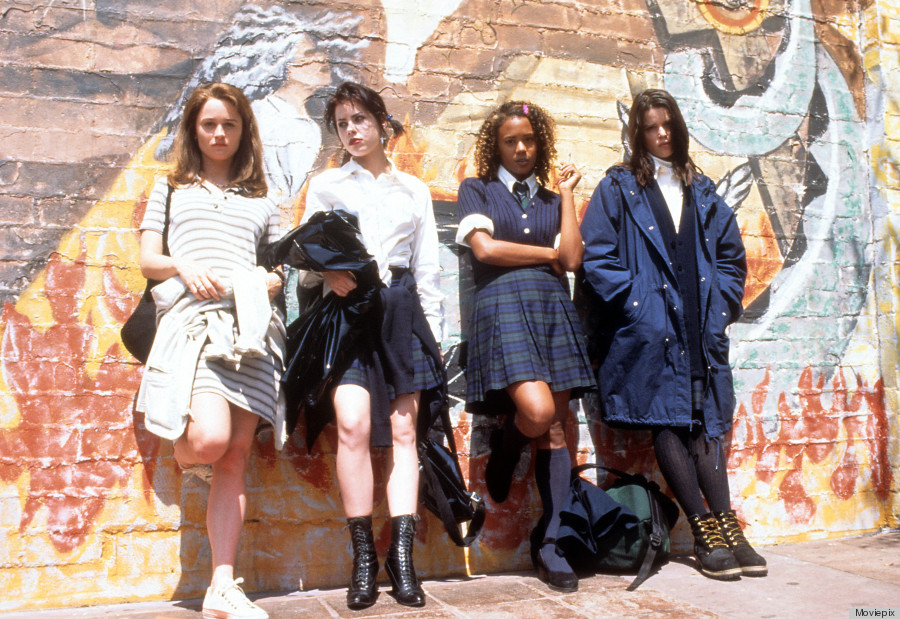 "Dark plaids, braces, low-cut blouses, non-regulation T-shirts, even rosary beads and chokers at their necks -- this movie can be credited with taking the classic schoolgirl uniform and giving it a rebellious, dark makeover." - Rebecca. C. Tuite, fashion historian
Britney Spears, "...Baby One More Time," 1998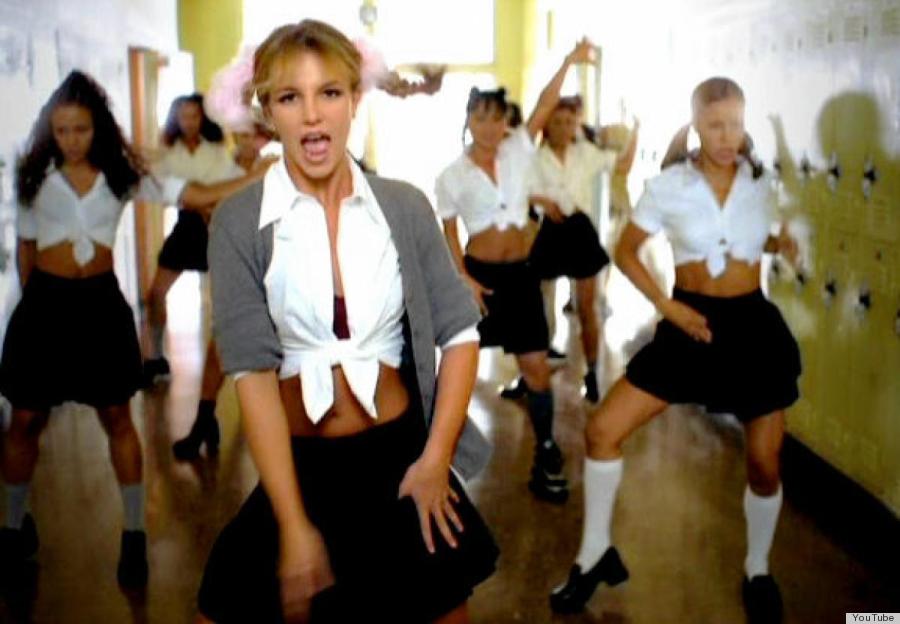 "School uniforms have found themselves the ire of the establishment with more provocative outings, such as Britney Spears in the 'Baby One More Time' video. Instances such as that prompt the questioning of the infantilization or objectification of young women through this lens of a seemingly innocent ensemble." - Rebecca C. Tuite
"By taking an image that was so fetishized and controlling exactly how it was portrayed in the media, Spears, in a way, reclaimed the sexy schoolgirl for herself." - Michelle Persad, HuffPost Style fashion editor
Alexis Bledel and Lauren Graham of "The Gilmore Girls," 2000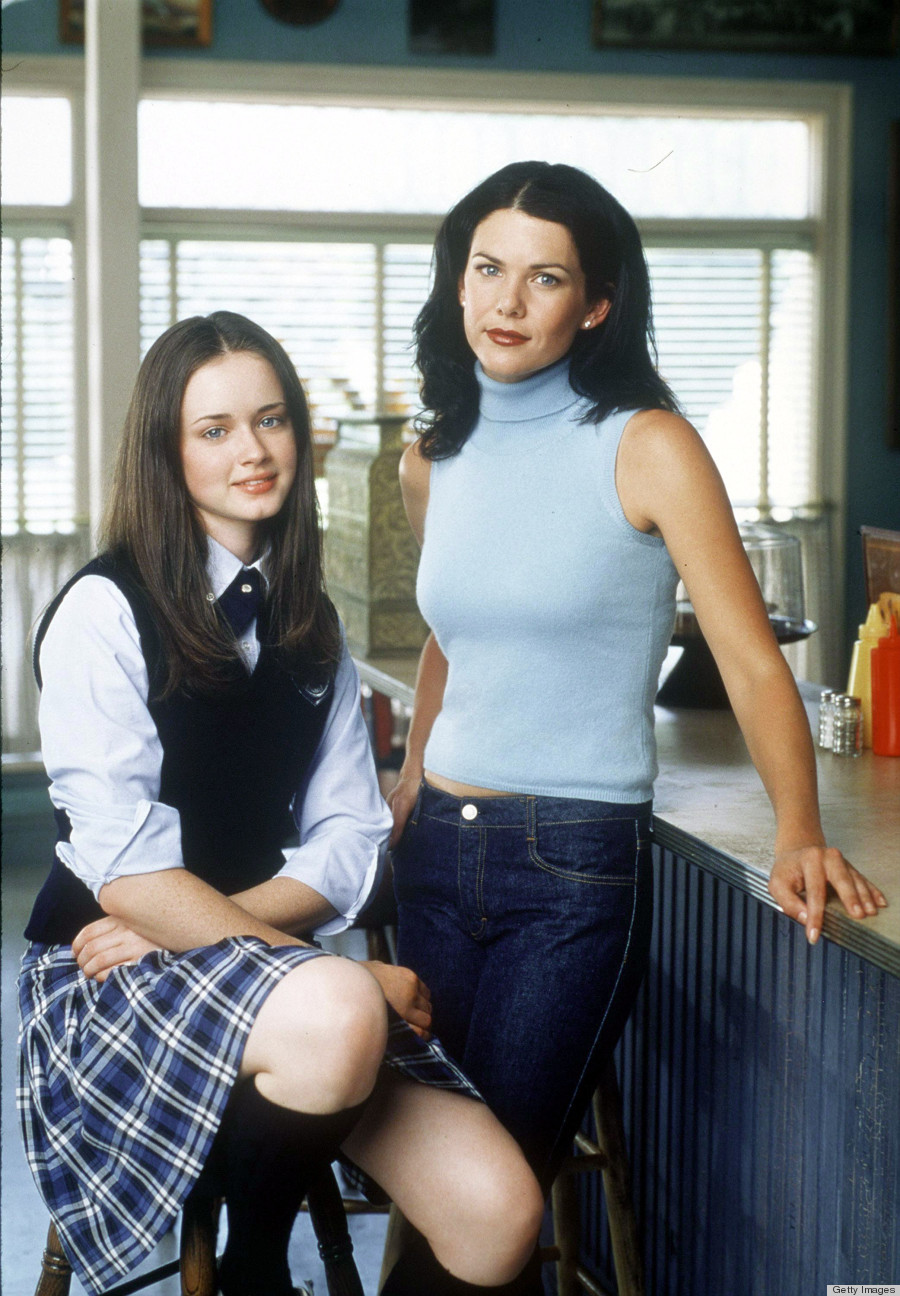 "Living in the fictional Connecticut town of Stars Hollow and attending a private, stuffy prep school, Rory wears a classic uniform -- blue plaid skirt, blouse, sweater, blazer, socks and saddle shoes. Every garment is typical of an American preparatory school, but what is interesting is that the show really inspired a resurgence in the popularity of these classic clothes. Suddenly, saddle shoes were the shoes to have, whether you were wearing them with jeans or actually having to wear a school uniform." - Rebecca C. Tuite.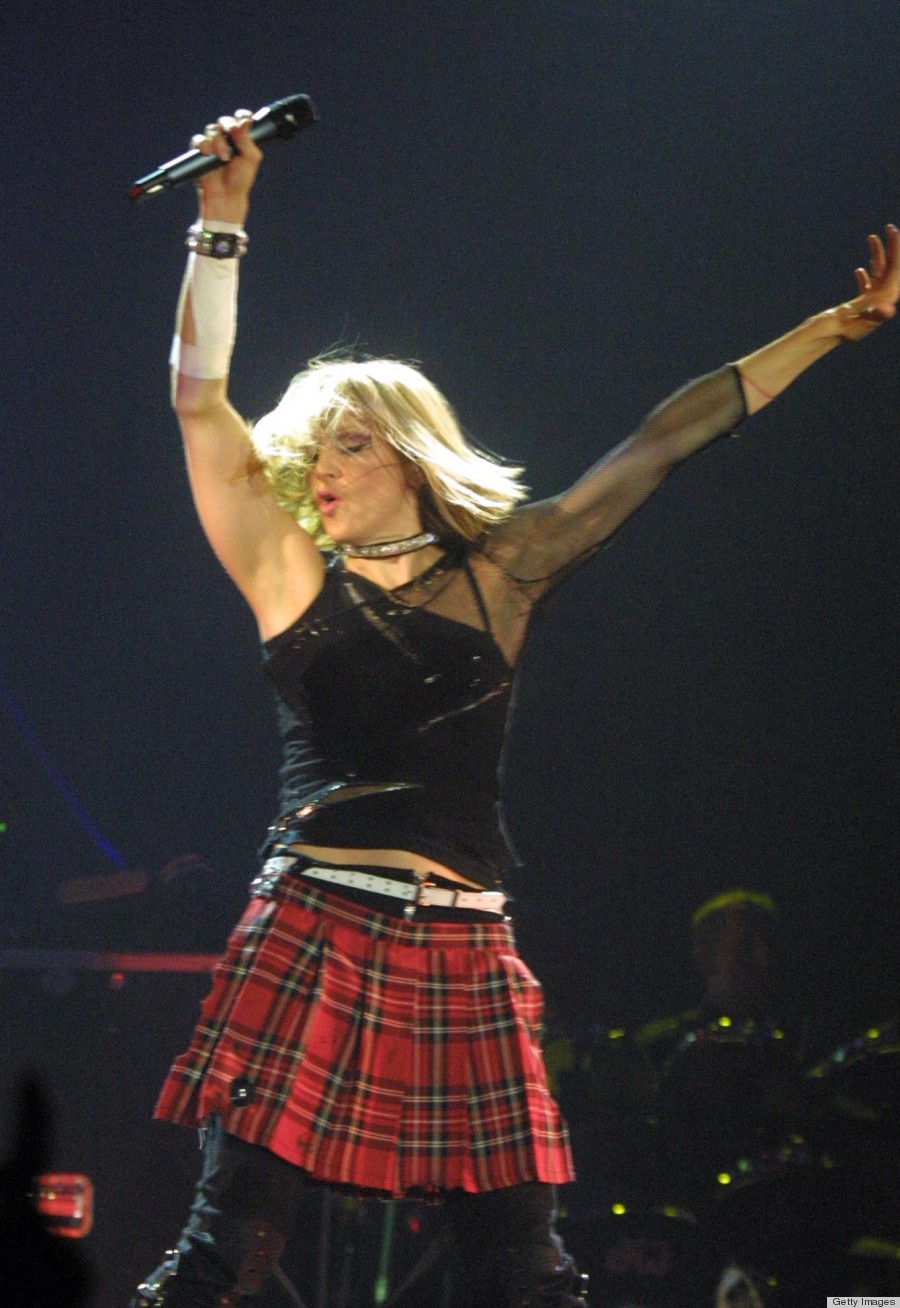 "Pop culture figures, the punk rock movement and Madonna have kept [schoolgirl uniforms] fashion forefront." - Mona May
"Schoolgirl uniform traditions in the UK are just as rich and historically significant as their US counterparts. What 'Harry Potter' does so well is give the Hogwarts uniform all the typical sartorial ingredients of uniforms found in standard classrooms all over the country (scratchy gray sweater/cardigan, plain white collared shirt, plain skirt and striped tie), but add in nods to the grand traditions of British educational institutions (robes, etc). And, of course, a few extra special magic accessories!" - Rebecca C. Tuite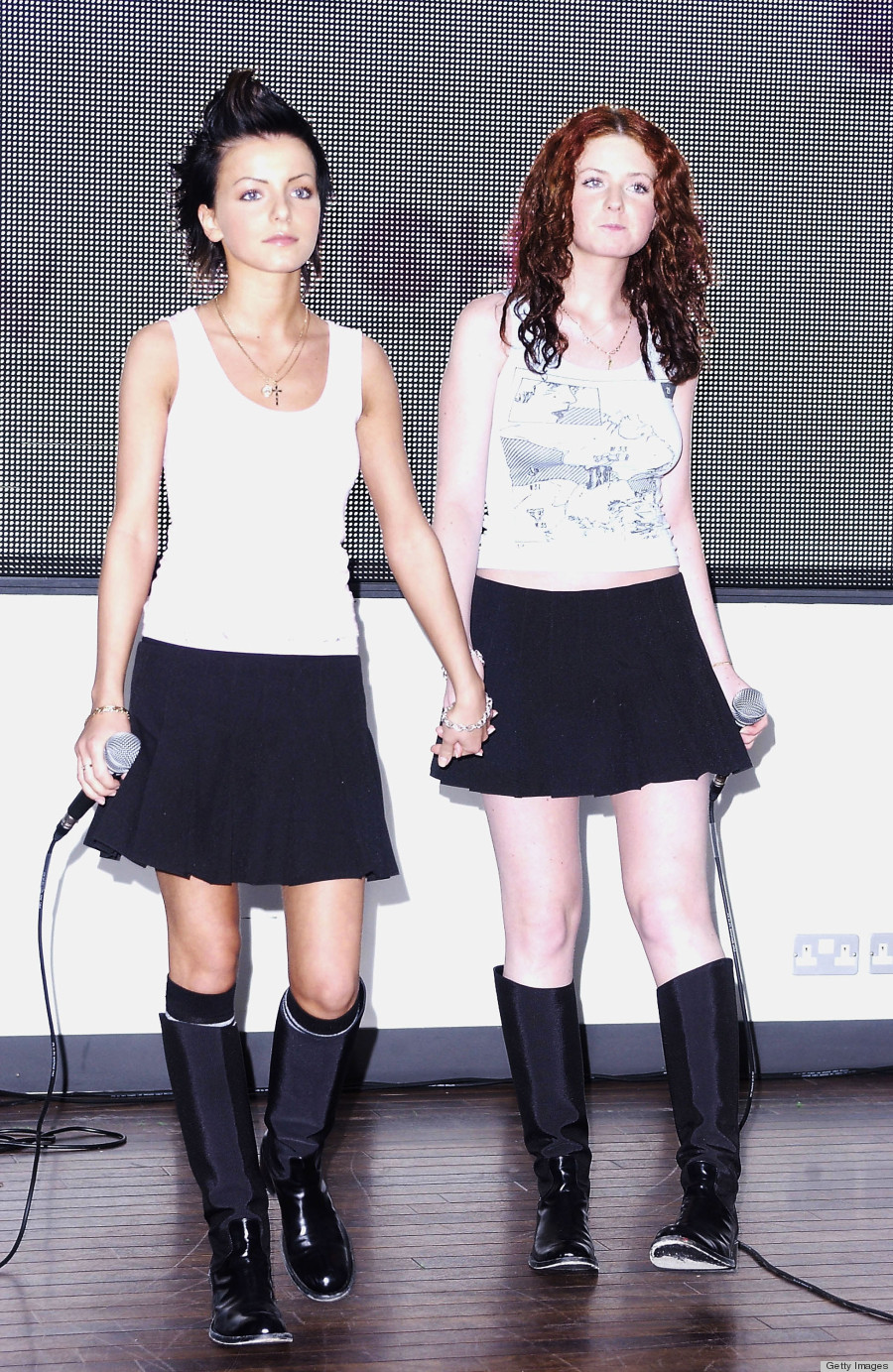 "This Russian music duo caused quite a stir with their music video 'All The Things She Said,' where they stood in the rain kissing dressed in school uniforms. Though I'm still not sure what's more controversial -- them "playing lesbians" or what they were wearing while swapping spit." - Dana Oliver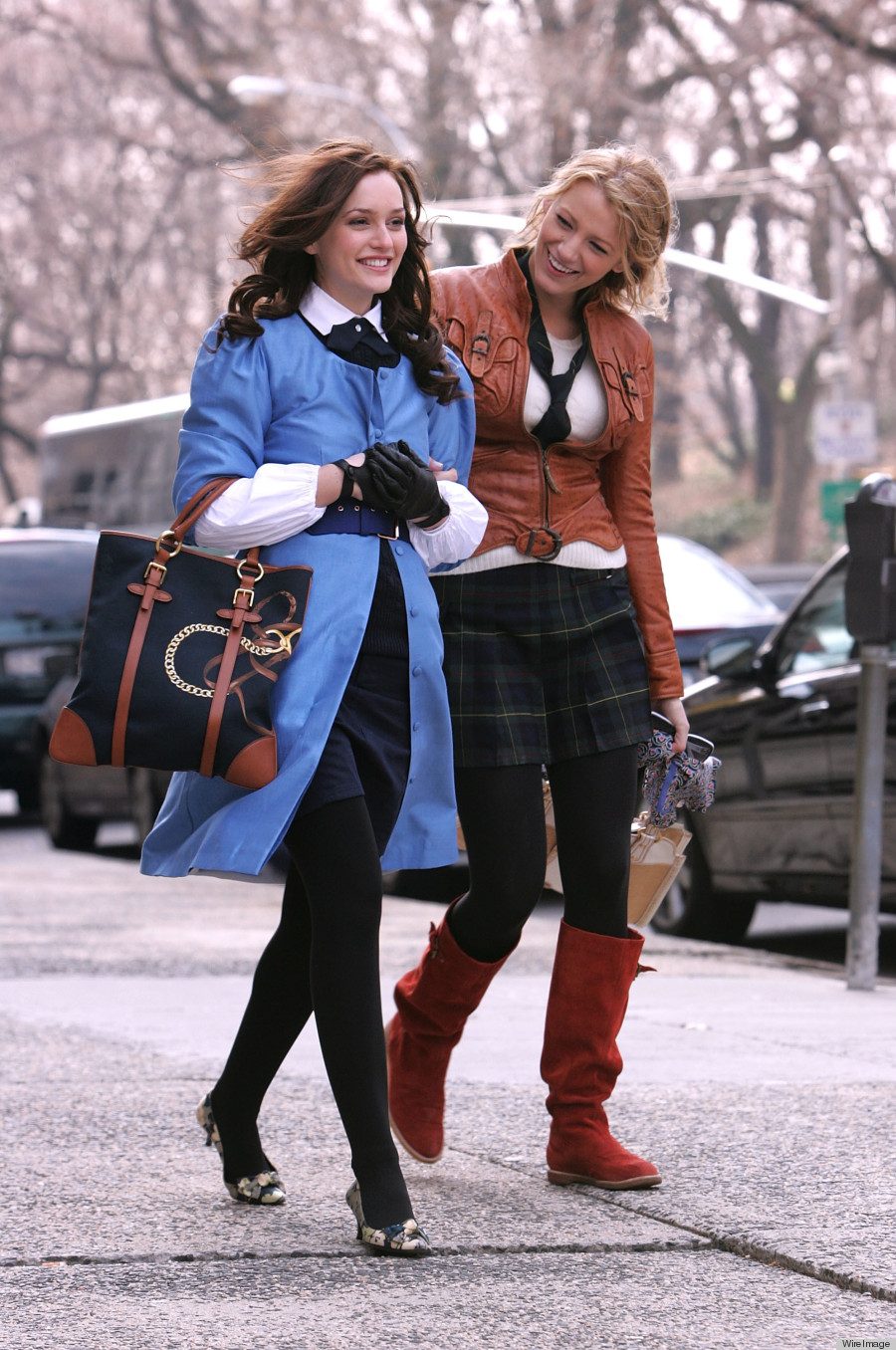 "The curious world of the Upper East Side private school was showcased here perfectly by the uniforms on display. A great deal of license with the dress code allowed for each character to adapt the uniform to her own character -- perhaps most memorably, Blair (portrayed by Leighton Meester), who was eternally buttoned-up, often with a little bow tie, tights or socks and a super preppy headband." - Rebecca C. Tuite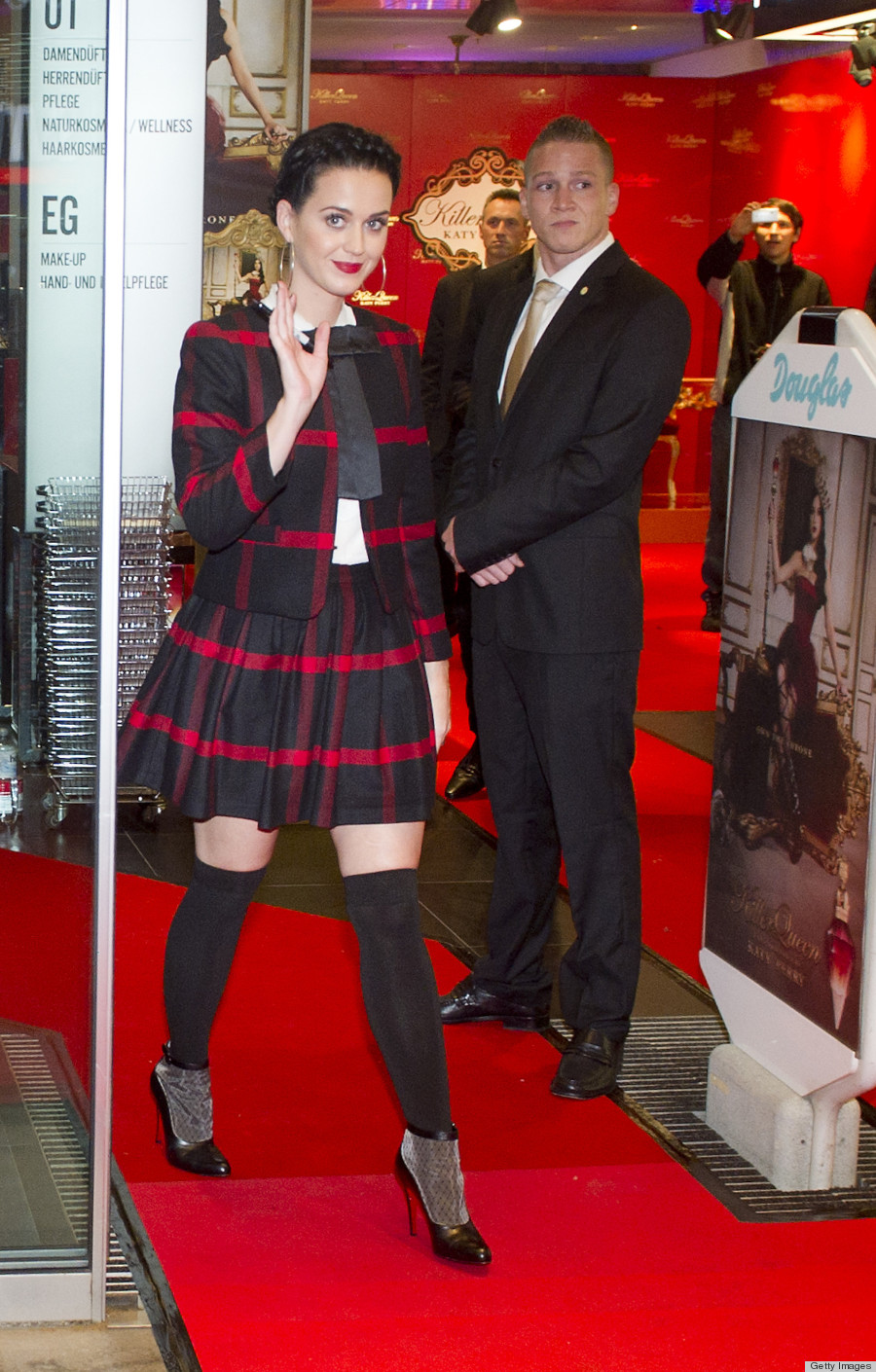 "Ms. Perry is no stranger to appropriating elements of history/pop culture into her personal style. But I have to give it up to the star for going all the way in with this take on prep, including a girlish milkmaid braid." - Dana Oliver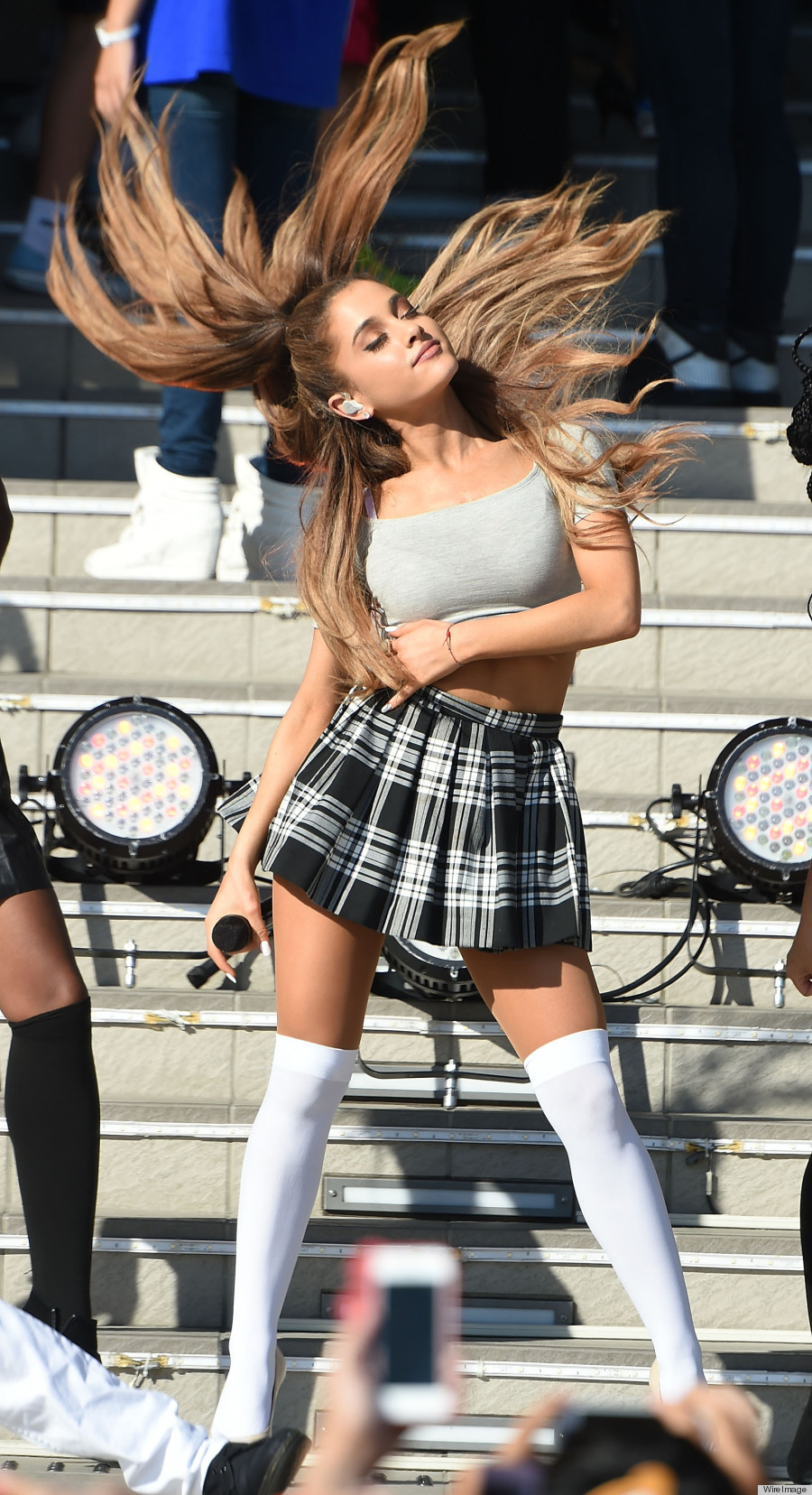 "The rising pop diva is sort of following in the footsteps of Britney Spears. She's young, talented and clearly doesn't mind pushing boundaries with her risqué schoolgirl style" - Dana Oliver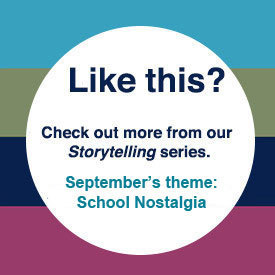 Related
Before You Go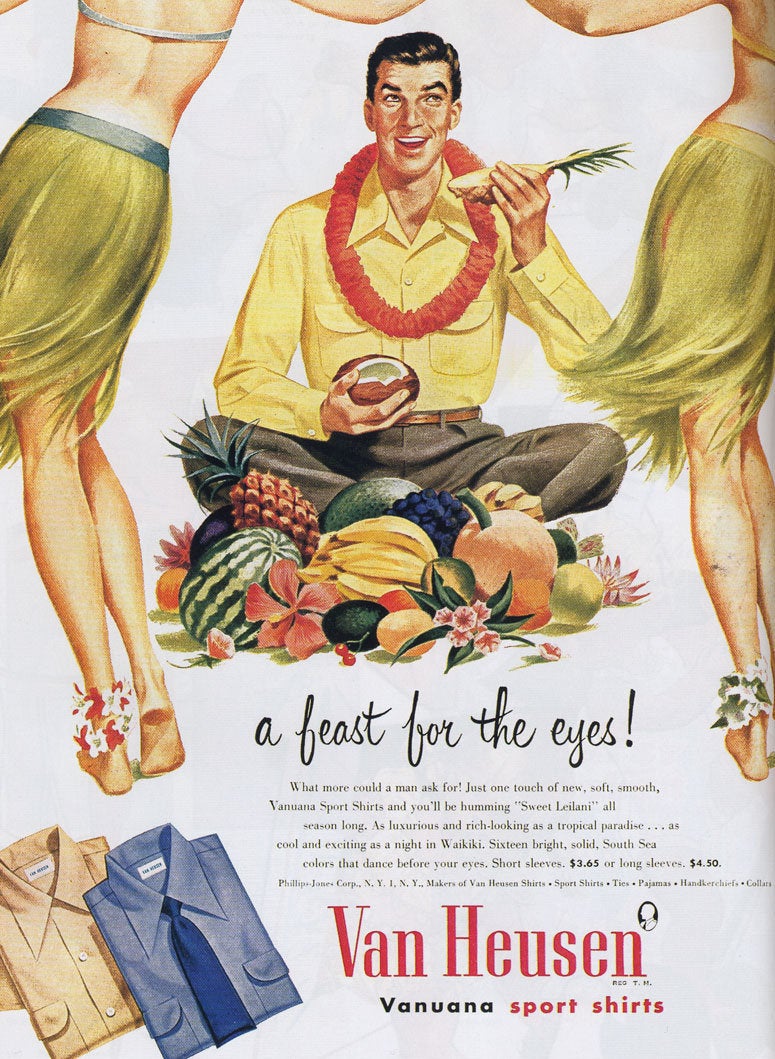 100 Controversial Adverts