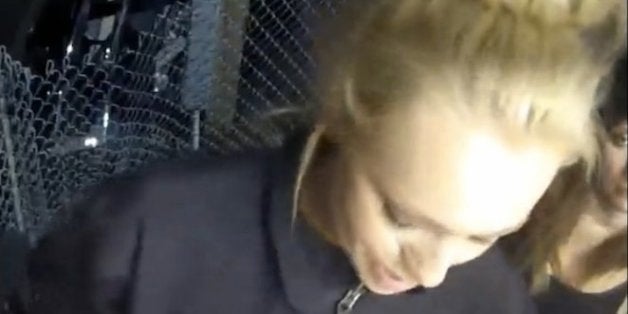 Britt McHenry will return to the air this weekend after a one-week suspension resulting from a video that surfaced in which the ESPN reporter berated a tow company worker.
While McHenry suspension officially ends Thursday, ESPN spokesman David Scott told The Huffington Post that the company is still figuring out her upcoming schedule, which is pushing her on-air return to some point this weekend.
McHenry can be heard saying such things as:
- "That's why I have a degree and you don't."
- "Yep, that's all you care about is just taking people's money. With no education, no skill set, just wanted to clarify that."
- "So I can be a college dropout and do the same thing?"
- "Why? Because I have a brain? And you don't?"
- "Maybe if I was missing some teeth they would hire me, huh?"
- "I'm on television and you're in a fucking trailer, honey."
- "Lose some weight, baby girl."
McHenry later apologized. "In an intense and stressful moment, I allowed my emotions to get the best of me and said some insulting and regrettable things," she tweeted.
"She knows she made a mistake. She's owned up to it," Scott told Sports Illustrated. "I think she is just really anxious to get back to work."
REAL LIFE. REAL NEWS. REAL VOICES.
Help us tell more of the stories that matter from voices that too often remain unheard.