Two parents in Deer Park, Texas, are upset after school administrators allegedly said their daughter is a "liability" to the school's cheerleading squad.
"She cheered last week at the volleyball game," her mother, Buffy Davila, said to local outlet KTRK-TV, adding, "[N]ow she can't do it because it's a liability."
According to another local station, KHOU, she loves the camaraderie she feels with the squad.
"She didn't understand what changed from last week to this week," her father told KHOU. "She was cheering along with them in the stands. She was excited, waving at them and blowing kisses."
Officials said Brittany could still practice with the squad, although they did not want her cheering near sports players during games. Brittany's parents said they do not understand the logic in such a rule.
"If the volleyball is going to fly off the court and hit somebody, it's just as likely to hit somebody else as it is to hit her. It flew into the stands yesterday and hit people who were sitting there," Davila's mother told KTRK.
"Thankfully, our cheer sponsors requested to have a meeting with the parents and District representatives," the statement reads. "The meeting took place yesterday afternoon, and it was an opportunity for each side of the issue to share concerns and gain a better understanding of each other's perspective. At the end of the meeting, both sides agreed to work together to resolve whatever issues remain."
The district also said it is limited in what it can share with the media, due to federal regulations.
The next home football game in the district is Oct. 3. According to KTRK, the district hopes to have official guidelines for Brittany by that time.
Before You Go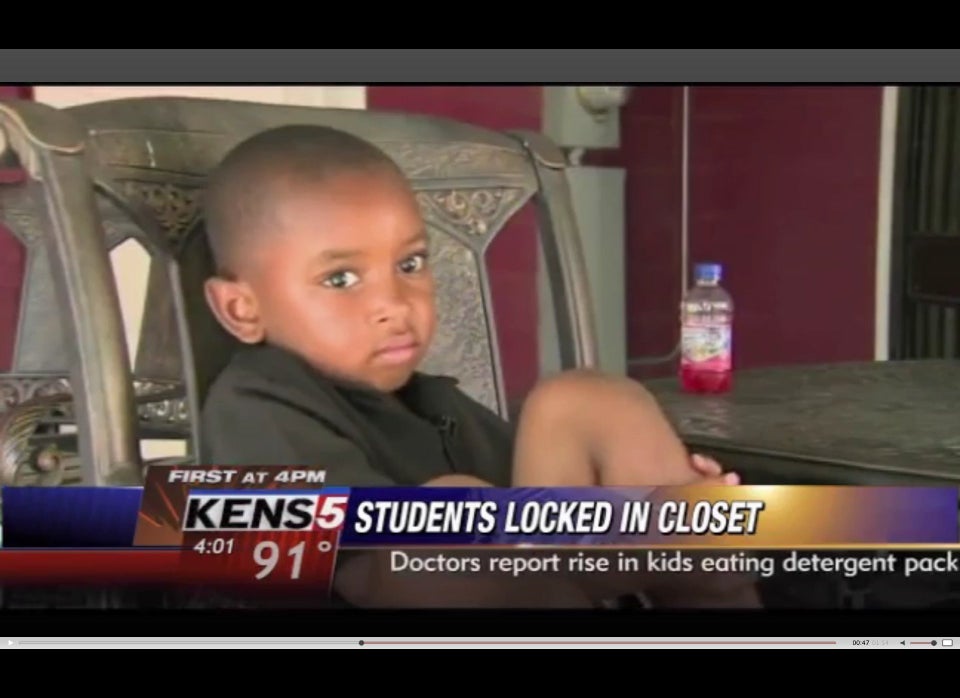 Teacher Controversies
Popular in the Community