When 29-year-old newlywed Brittany Maynard was diagnosed with brain cancer last year, one thing was certain: She was going to fight to hold onto the beautiful life she had for as long as she could. Maynard endured an eight-hour surgery to remove the tumor, but just a few months later, the cancer returned. She was given six months to live.
With no hope for a cure and the belief that her cancer would cause excruciating pain as well as rob her of her quality of life, Maynard made the controversial decision to end her life on her own terms. The California native moved to Oregon where she could legally end her life and soon became the face of the right-to-die movement in the United States. Maynard was open about her harrowing journey, writing articles about the decision to die on her own terms and posting emotional videos to raise awareness about death with dignity. She even told the world the exact date she had chosen to pass.
Then, on November 1, 2014, surrounded by her husband and the other people she loved, Maynard took a fatal dose of medication prescribed by her doctor. Her husband, Dan Diaz, describes to Oprah in the above video about what happened in those intimate final moments.
"The mood in the house was very peaceful, very loving," he says.
Before drinking the medication, Maynard had asked her loved ones to share a favorite memory with her. She soaked up their stories, and then, it was time.
Maynard lay in bed with both Diaz and their dogs, Bella and Charlie, by her side.
"The medication, we brought it in," Diaz says. "She was ready."
As a part of her final goodbyes, Maynard also reached out to those that weren't in the room with her. "She actually wrote on Facebook a message to her friends and said, 'I love you,' to everyone," Diaz says. "To me..."
Maynard then drank the medication.
"Within five minutes, she fell asleep," Diaz says. "[It was] very peaceful."
In the video below, Diaz appears on HuffPost Live to talk about the progress in the "death with dignity" movement.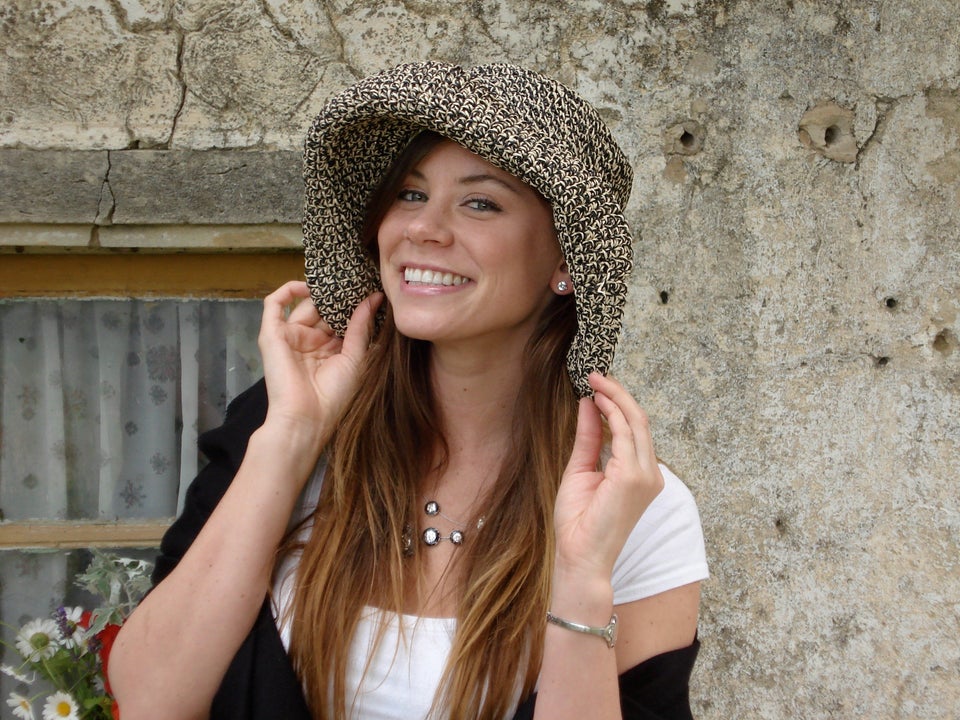 Brittany Maynard
Popular in the Community