Have you ever helped the hard-of-hearing listen to music? Or built a computer program to diagnose breast cancer? These kids have.
The five teenage winners of the second annual Google Science Fair were announced on Monday, according to Scientific American. Each of these brainy teens were chosen from among 30 finalists from around the world and were treated (along with the runners-up) to a gala held in an airplane hanger near the company's Palo Alto headquarters in California. (This is Google, after all.)
But the winners, of course, were awarded the best swag: Prizes included a college scholarships from Google for $25,000 or $50,000, trips to scientific hotspots like CERN and Fermilab, and (perhaps best of all), trophies made out of Lego bricks.
What did these brainiacs do to win the admiration of one of the best tech companies in the world? Read about each of their projects below.
BRITTANY WENGER FROM FLORIDA: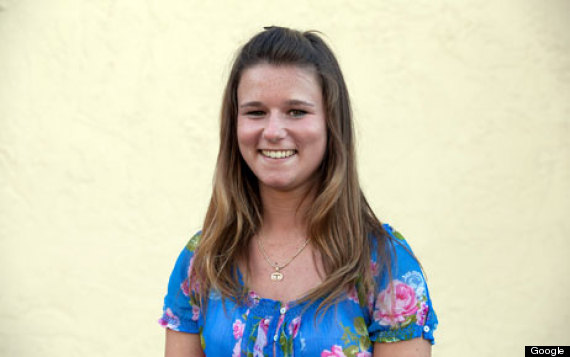 The Grand Prize winner of the science fair, for good reason, was a 17-year-old from Lakewood Ranch, Florida. Combining the fields of biology and computer science, Wenger wrote an app that helps doctors diagnose breast cancer, according to the description of her project on Google.
The type of computer program, called a "neural network," was designed by Wenger to mimic the human brain: Give it a massive amount of information (in this case, 7.6 million trials), and the artificial "brain" will learn to detect complex patterns and make diagnostic calls on breast cancer. Her program used data from "fine needle aspirates," a minimally invasive procedure that, unfortunately, is often one of the least precise diagnosis processes, according to Fox News. But Wenger is helping change that, as her program correctly identifies 99 percent of malignant tumors.
"I think it might be hospital ready," she told WWSB. "I'd love to get different data from doctors. Right now, I have 700 test samples."
JONAH KOHN FROM CALIFORNIA: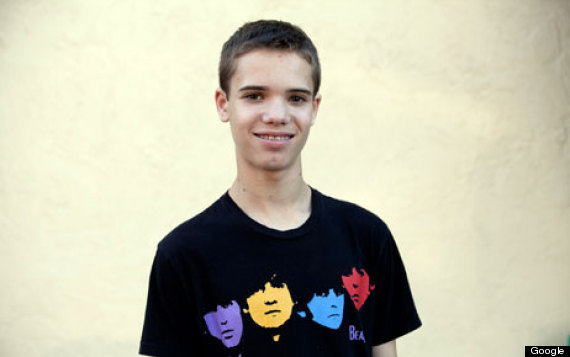 For this eighth grader from San Diego, who won the 13- to 14-year-old category, it all started with a bite on his guitar. "Last year, when I wanted to play guitar with one of my friends, I realized it was much too loud in the classroom to hear the guitar," Kohn said in a YouTube video. "But if you put your teeth on the top of the guitar, then you can hear it no matter how loud it is around you."
Kohn saw implications for the hearing-impaired. For his science-fair project, he wanted to show that the experience of music could be improved for the hard-of-hearing through tactile sound.
Filtering songs down to different frequency ranges and applying those vibrations to different parts of the body (such as fingertips), Kohn showed that the listening experience of people with cochlear implants could be improved by 95 percent, based on tests of 12 individuals with hearing loss.
"I thought it was a very inspiring idea," Kohn told KPBS. "I thought it could help a massive amount of people."
IVAN HERVIAS RODRIGUEZ, MARCOS OCHOA, SERGIO PASCUAL FROM SPAIN: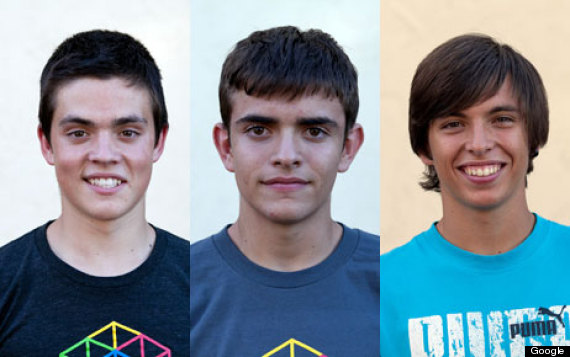 For the winning project in the 15- to 16-year-old category, this trio of young scientists form Logroño, Spain documented the microbes and other nasty things living in the fresh water on northeaster Spain.
Collecting hundreds of samples over more than three years, according to their project description, they documented the presence of microbes found in over 60 fresh water sites, establishing fresh water quality for the entire valley of the Ebro River, mapped out below. (Watch them describe their project in Spanish in a YouTube video here.)
"They went back to a very ancient tradition in natural sciences, which is sampling the real world, cataloguing what you find, and then analyzing it to try to interpret what the implications are," Vint Cerf, Google's chief Internet evangelist, told Scientific American of their project.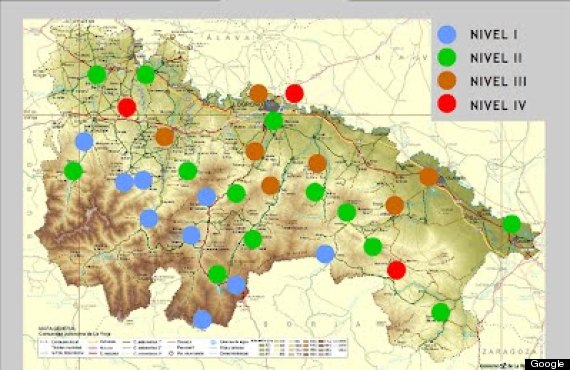 Read about last year's winners here.
Calling all HuffPost superfans!
Sign up for membership to become a founding member and help shape HuffPost's next chapter
BEFORE YOU GO