WNBA player Brittney Griner was arrested on drug charges in Russia in February and seems to still be detained in the country.
The Russian Federal Customs Service issued a statement on Saturday saying that a United States citizen who is a gold medal-winning basketball player was detained in Sheremetyevo Airport near Moscow last month after customs workers said they found vapes containing cannabis oil in her luggage.
Multiple Russian news outlets, including TASS and Lenta.ru, later identified the basketball player as Griner. Additionally, a video released by the customs service appeared to show Griner, The New York Times reported.
The statement said officials have opened a criminal drug smuggling case against the athlete. The offense carries a penalty of five to 10 years in prison.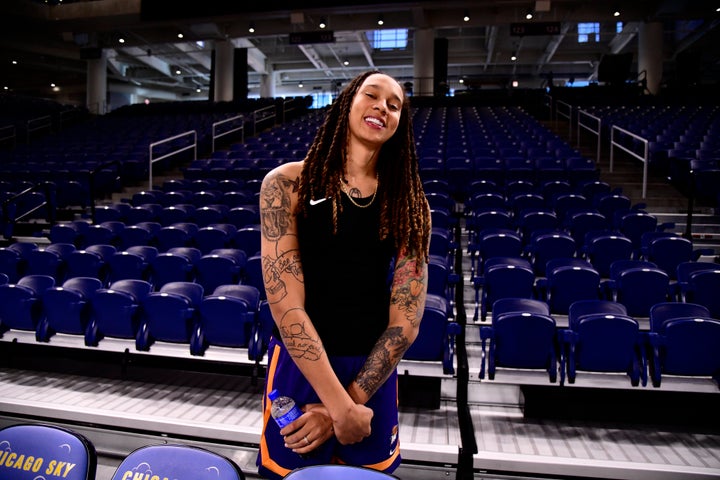 "We are aware of and are closely monitoring the situation with Brittney Griner in Russia," the Phoenix Mercury said in a statement. "We remain in constant contact with her family, her representation, the WNBA and NBA. We love and support Brittney and at this time our main concern is her safety, physical and mental health, and her safe return home."
Griner's agent, Lindsay Kagawa Colas, told the Times she could not comment "on the specifics" of the case but said she is "in close contact with her, her legal representation in Russia, her family, her teams" and the WNBA and NBA, and all were working to "get her home."
Griner's wife, Cherelle Griner, posted on Instagram thanking fans for their support. "Thank you to everyone who has reached out to me regarding my wife's safe return from Russia," she wrote. "Please honor our privacy as we continue to work on getting my wife home safely."
Popular in the Community