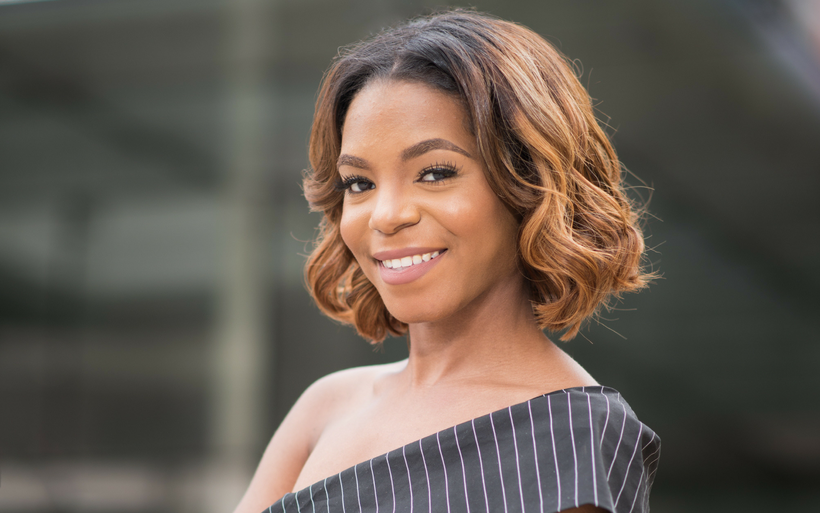 Brittni L. Brown is the founder of The Bee Agency, located in Detroit, Michigan. Founded in 2011, Brown is dedicated to continuing her role as a key player in the rebuilding and revitalizing of Detroit as the new Renaissance. The Bee Agency specializes in personal branding, lifestyle, fashion, and beauty PR.
"We [The Bee Agency] proudly serve as the human voice behind innovative and socially responsible brands that strive to benefit others in the community and beyond," says Brown. "I love that I can watch clients dreams unfold and be a part of their brand growth. As a PR professional, I can help craft their story and introduce their dreams to the world."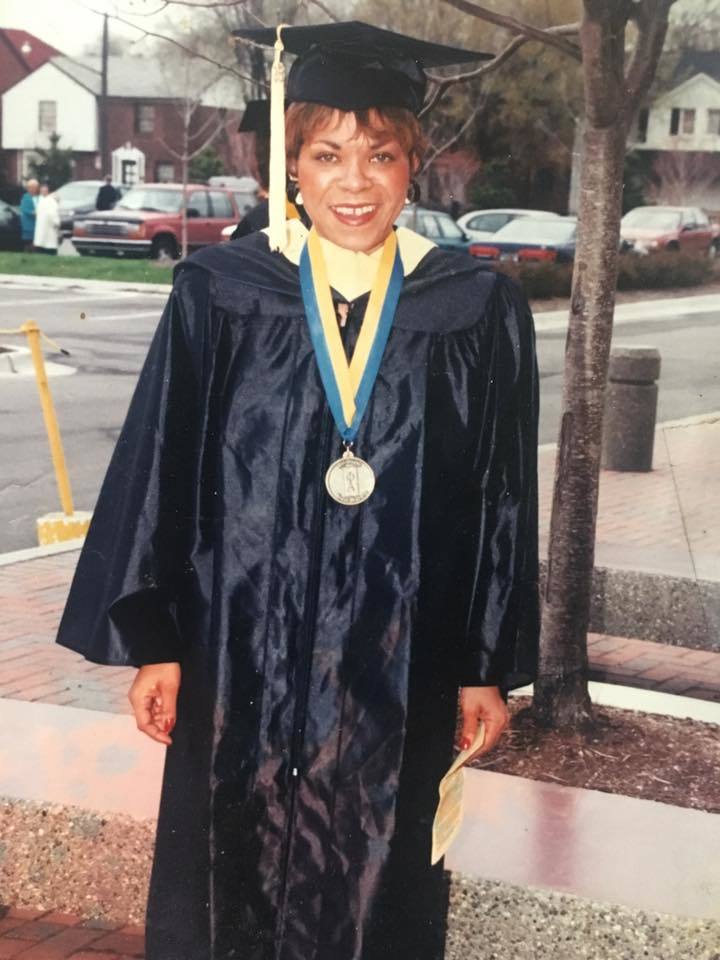 Brown continues to be inspired by her mother, Warrenetta Price-Robinson, who passed away a week after her seventeenth birthday. "Everything I do is to ensure that she's proud of me. I know that my mom is watching me and wanting me to win, and succeed. I keep going to keep her legacy strong and to be a physical representation of her on earth."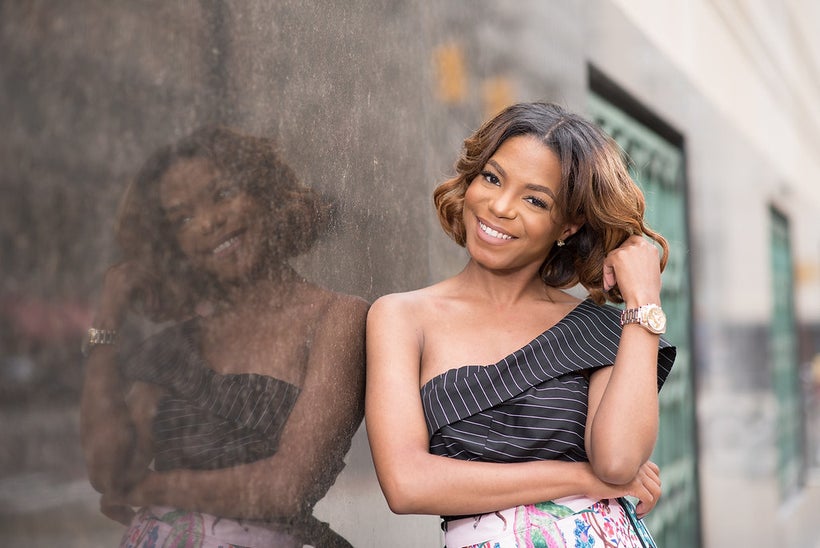 Gwendolyn Quinn: How was it growing up in Romulus, Michigan? Tell us about that experience.
Brittni L. Brown: I was raised in Romulus, Michigan, where I was able to explore and learn in a creative environment. Romulus is the suburb of Detroit, but it was like living in the South. As the only child, I had to entertain myself a lot. I made up games to play with my friends, and as a family, we spent most of the summers in Detroit. In the Motor City, I attended major events such as the Thanksgiving Parade, the July Fourth Fireworks, and the African American Festival. I remember every time we went to Detroit; it was a full experience filled with culture and excitement.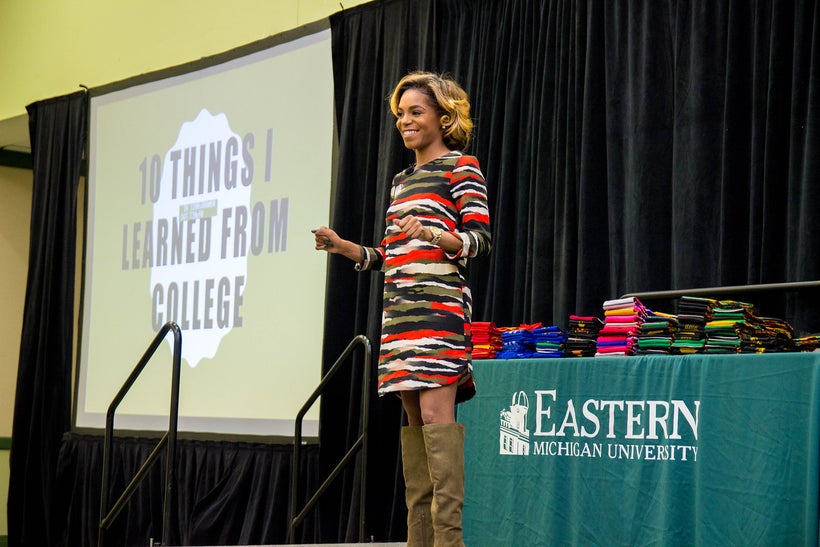 GQ: When did you become interested in publicity/public relations?
BB: I became interested in public relations when I was in college [Eastern Michigan University]. I had a taste of PR when I was in high school. I secured an interview for our step team from the local radio station then named 105.9 Jams, now renamed 107.5.
In college, I co-founded Fashionality, an organization that was formed to host the university's inaugural fashion week. I had the task of spreading the word about the event. I landed my first television interview with the local news station WJBK-TV [Fox 2 News Detroit]. As a result, we had a sold-out crowd of more than 1,500 people that year, and I'm proud to say that every year after that the event continued to grow.
I immediately felt in love with publicity. I took some PR courses, but I could not change my major. I was set to graduate in less than a year. I went to college to study secondary education with aspirations of becoming a high school teacher.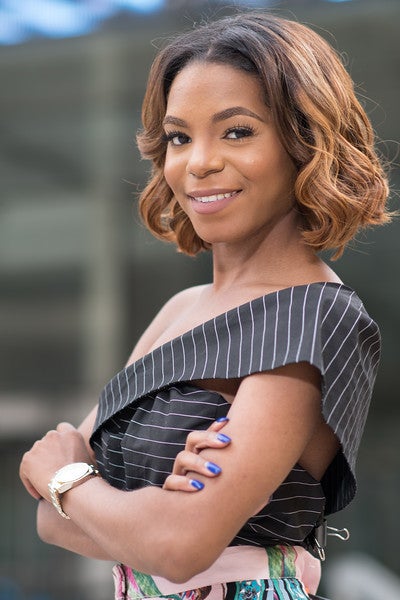 GQ: Before starting The Bee Agency, what other positions did you have in PR, communications or marketing?
BB: Before starting The Bee Agency, I interned and volunteered before I stepped into my passion for PR. I never worked at a PR firm. I wanted to get as much hands-on experience that I could because I knew one day I would make that leap and start working full-time in corporate America. I worked as a Communications Specialists for Quicken Loans.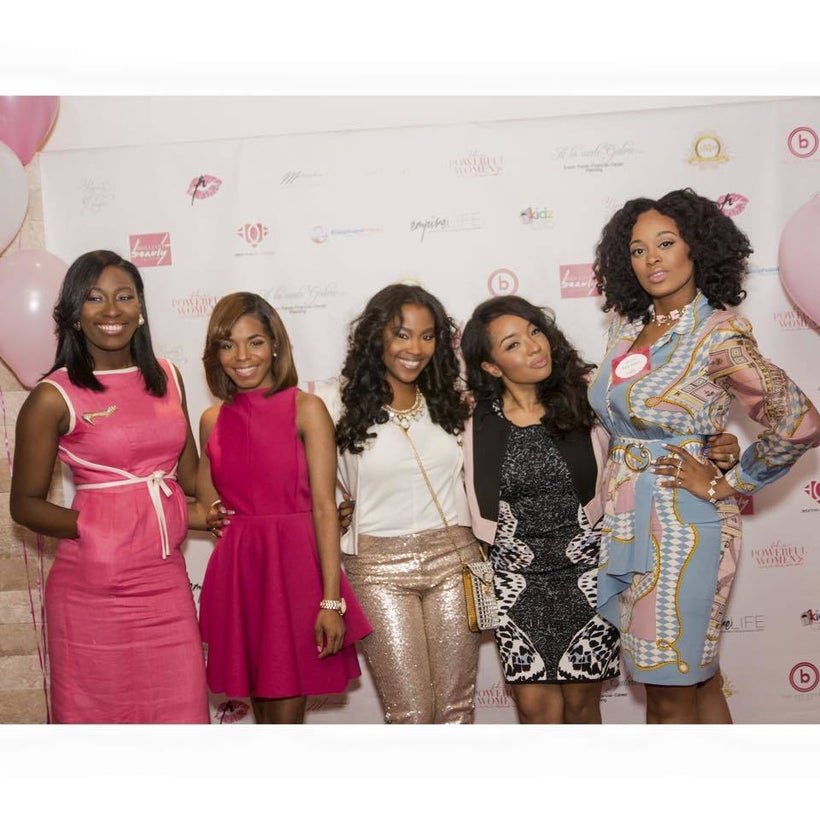 GQ: Who are some of your current and past clients at The Bee Agency?
BB: Some of my clients have included lifestyle brands Tommey Walker of Detroit VS. Everybody, and Taylar Barrington of Maverick Hill. I also handled PR for beauty entrepreneur Melissa Butler of the Lip Bar; entrepreneur and writer Eric Thomas, who penned the highly publicized, "Why I Hate Detroit;" founder and entrepreneur Meagan Ward of The Powerful Women, and FEMOLOGY, a women's organization; entrepreneur Aireal Taylor of Kidz Cab, a transportation company for children; and JOURNi, a non-profit technology organization.
GQ: Tell us about a few of the successful campaigns your firm implemented?
BB: Some of our successful campaigns have included the launch of the Lip Bar Mobile Truck, which unveiled its mobile truck in Detroit. The who's who of Detroit's beauty and fashion world attended.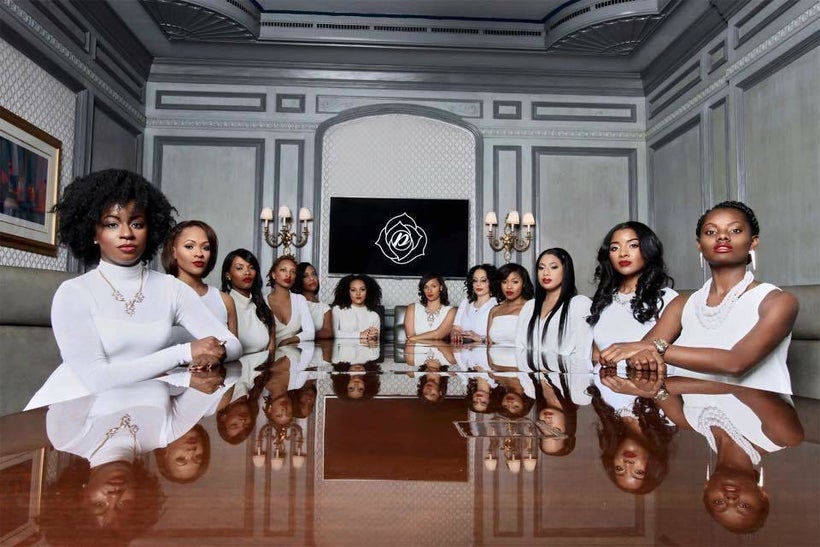 We handled media for the Powerful Women's "The Power Table" campaign. We handpicked ten of the most powerful women working and creating change in Detroit. The ten women were all seated at the same table; dressed in white with red lipstick. The historic photo of these women went viral on social media and reached more than 150K shares and set a powerful tone about the women of Detroit and what the city has to offer.
We led the overnight campaign of Eric Thomas' Opinion piece, "Why I Hate Detroit." Eric is a leading brand strategist and public speaker, and his story of entrepreneurship resonates with the people of Detroit and beyond. "Why I Hate Detroit" speaks to the current dynamics of gentrification in the Motor City and other cities across the nation. The story was posted on LinkedIn and gained national media exposure with over one million shares in less than sixty days. Our agency handled the campaign; Eric presented at TEDXDetroit. We also secured the "New York Times," "HuffPost," and other broadcast and print media in Detroit, and other cities in Michigan, and across the country.
We recently handled press for FEMOLOGY; the first co-working space with a female focus in Detroit. FEMOLOGY was a historic campaign, and I had the honor to represent the organization. We gained a substantial amount of media coverage locally and nationally.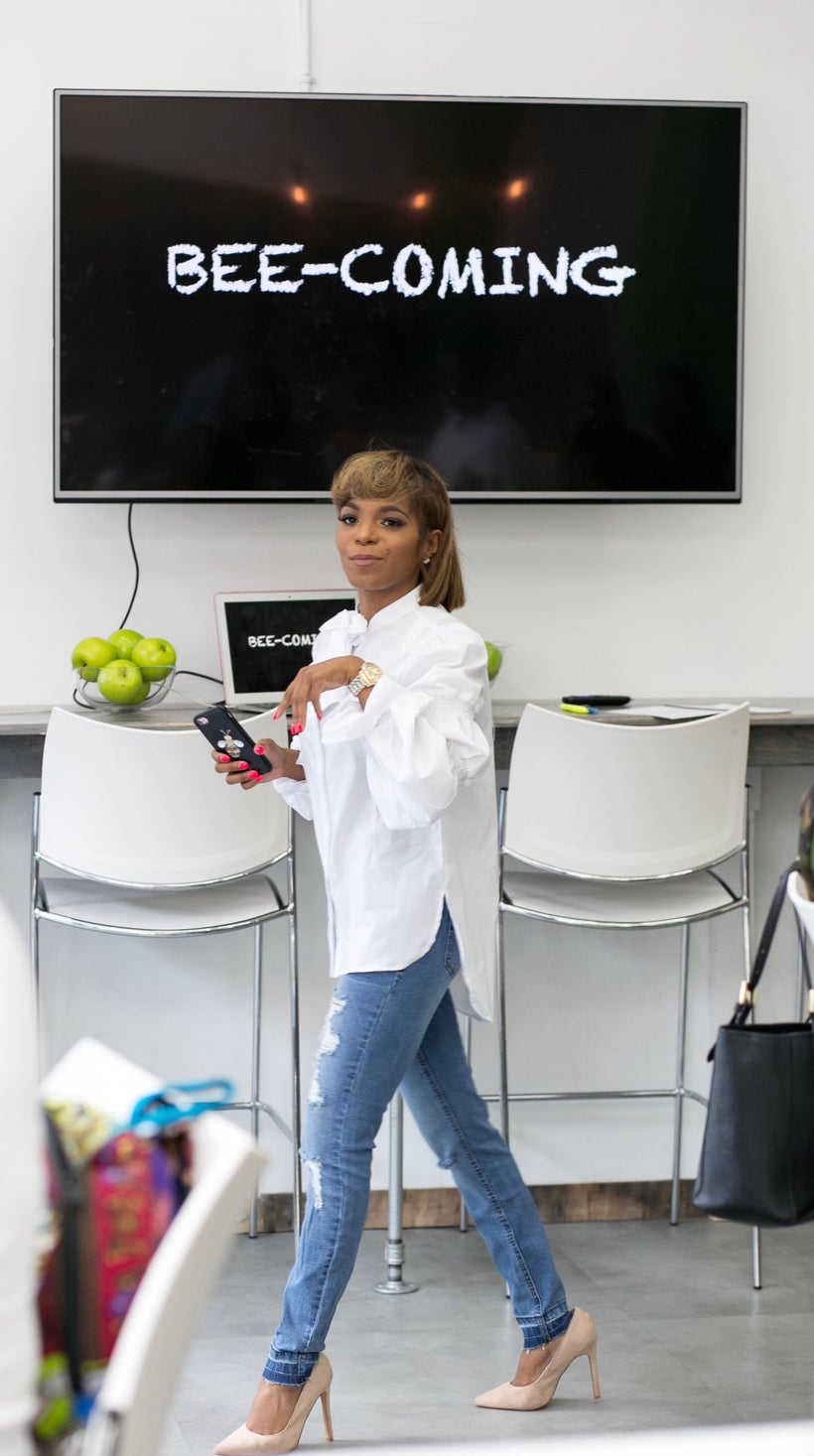 GQ: Tell us about your educational platform, "Bee-coming Your Brand: The University" Tell us how that project came together?
BB: Through my agency's website, I collect inquiries via our custom questionnaire. Our firm spoke with a variety of media professionals, including key journalists, and we discovered that our clients' stories were key to the success of properly building their brands. It's their foundation, and eighty percent of entrepreneurs did not know or understand how to communicate their stories effectively.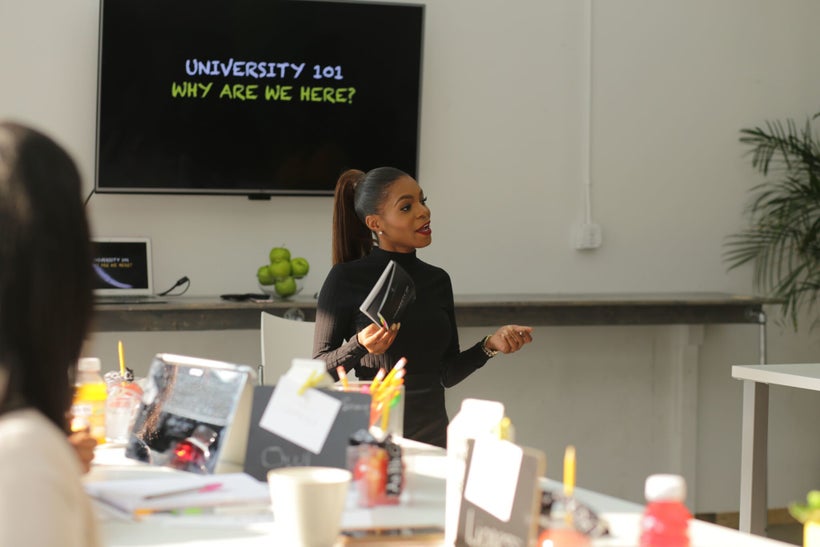 "Bee-coming Your Brand University" coaches entrepreneurs and maps out their goals in a six-hour intimate workshop. We teach growing professionals how to perfect their pitch while becoming their brands.
Two months before we start each session, we accept applications, and then we select ten applicants to be a part of the course. We encourage the students to be open and have fun. We help them pull back the layers and craft their pitch. As an entrepreneur, I had to learn to do this too. I wouldn't be where I am today without self-knowledge and understanding.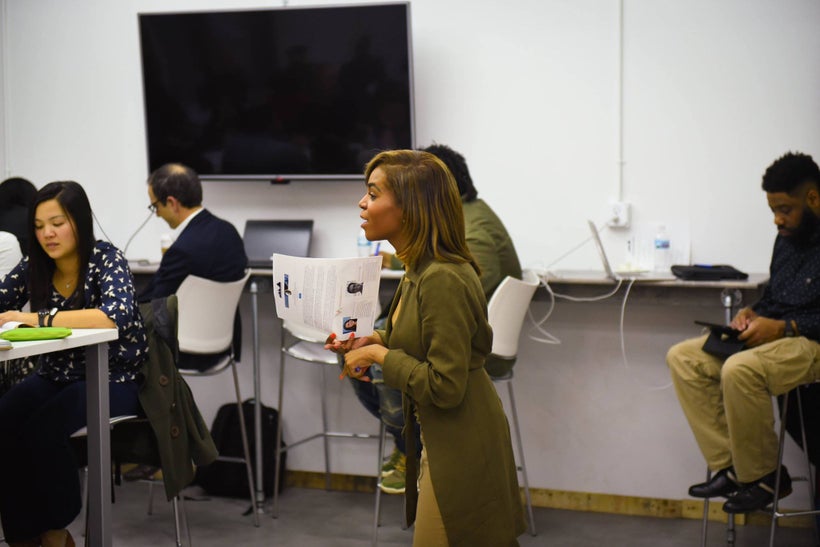 GQ: What advice do you have for young people who would like to pursue a career in publicity and public relations?
BB: I would say three things were very helpful to me. Public relations is not a long walk in the park, it's more like a rainy day, but you must come prepared with your rain boots, raincoat, and umbrella, it rains extremely hard and then it's a rainbow.
I recommend young people intern and volunteer every chance they can. This is how I got my feet wet in PR. Reading is great, but there's nothing like hands-on experience. I still volunteer when I can fit it into my schedule. Interning and volunteering gives you great experience and builds your name in the industry.
I recommend aspiring professionals stay connected as much as possible. You can't be in PR if you don't stay connected. This is how you build relationships, gain clients, and secure placements. PR is not a competition; it's a community. Stay present and stay visible. Don't let social media do your talking, connect as if it was 1999.
PR takes about eighty percent of your energy. Self-care and self-love is essential. At one point, I lost my understanding of what I love most about this industry, and that's when I was at my lowest. We need to take time and connect with other like-minded professionals.
GQ: What was your first publicity, public relations, or communications position or project?
BB: My first PR project was handling press for Detroit VS. Everybody and Tommey Walker. I handled Tommey's Pure Michigan campaign and managed the social media page. I built his social media followers to 181K. I introduced the brand on social media to serve as a statement movement that a clothing line was created to speak about Detroit while the city was recovering and rebuilding from the historic bankruptcy. We introduced the campaign through weekly photo shoots with local models. When celebrities and VIPs came to town, we made sure that they had a Detroit VS. Everybody shirt to wear during their public appearance(s) or we gave them a shirt to take home.
GQ: What are some of your favorite travel destinations and why?
BB: One of my favorite destinations is Chicago. I love to shop on Michigan Avenue. I love to stay at The Thompson hotel and eat at some of the best restaurants in the world. I also love Harlem; there's no place like Harlem. I love Cabo; although I never been, I plan to spend my thirtieth birthday there, so I'm speaking it into existence.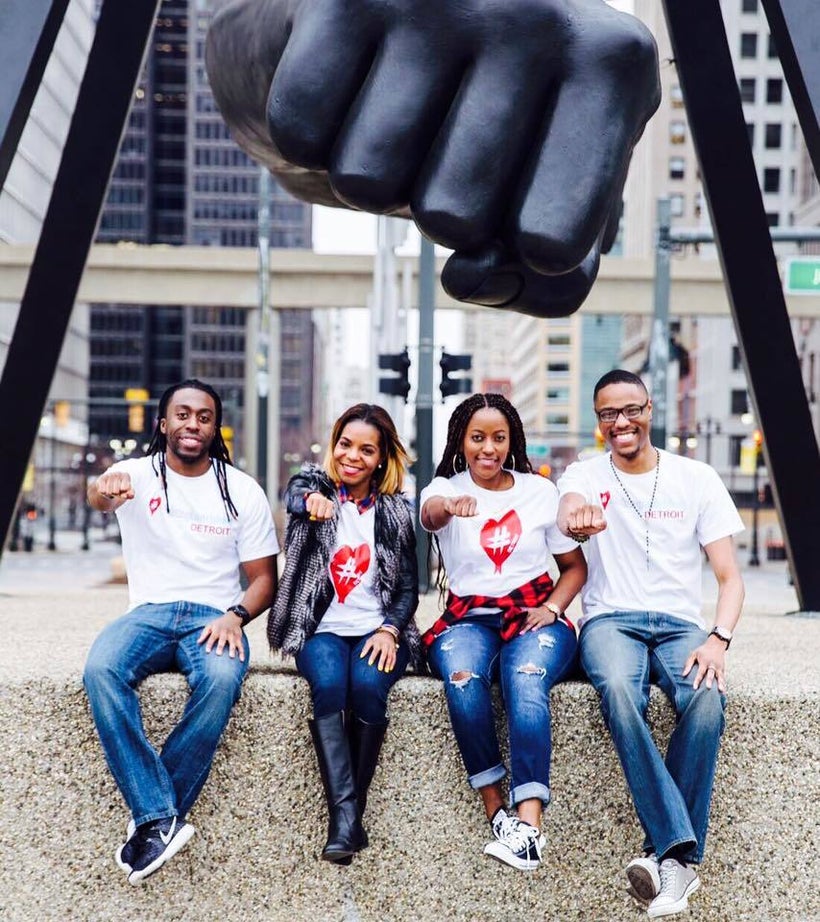 GQ: Tell me about volunteerism and community work?
BB: My agency is nothing without volunteer work. I've dedicated my life to community work. I've represented and volunteered with organizations who have a firm focus on feeding their communities. I volunteered and served with Hashtag Lunchbag Detroit, the Girls Scouts, Michigan Fashion Week, Forgotten Harvest, Capuchin Food Kitchen, Councilwoman Mary Sheffield's Occupy the Corner, and Jalen Rose Academy.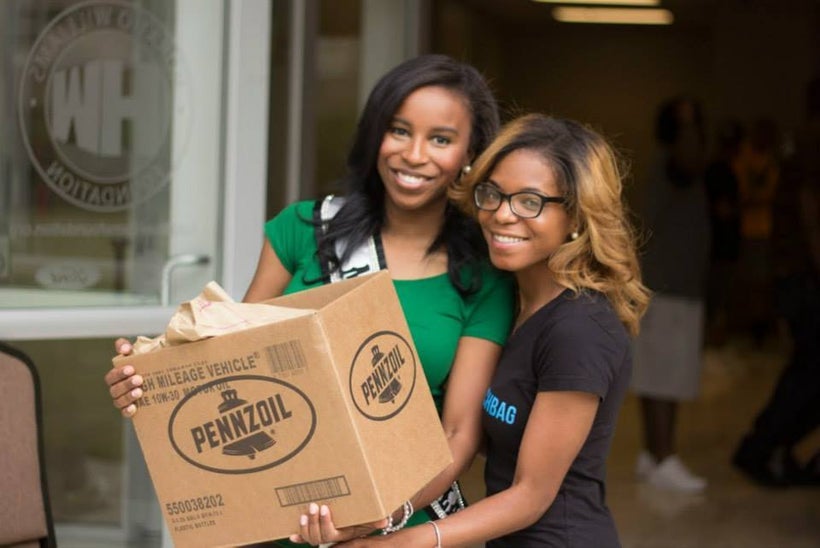 GQ: Where do you see yourself in the next five years?
BB: I envision Bee-coming Your Brand: The University expanding to different cities across the country. I would like to continue working with my current clients as they move their brands into other areas. I have a mission to grow with my clients as they expand. I am aiming to further my expertise with various millennial interests, engagements, and professional development platforms nationally and globally. I would like my agency to serve as the mecca for personal branding and emergent development with corporate and private clients.
GQ: What do you like to do in your spare time?
BB: I love naps. I love to pamper myself with manicures and pedicures. I love to go out with my boyfriend for dinner and cocktails. I like to go to random malls and shop and visit friends. I also make time to stay at home and be still. I love watching "Hey Arnold;" while sipping on a glass of Pinot Grigo in my housecoat and bonnet.
GQ: What was the most important and profound lessons you learned from your parents?
BB: My mom always taught me to fight for what is right. I remember she walked out and quit her job; with no plan B because she hated the mistreatment of another co-worker. At that time, I was confused and wondered why she handled it that way, but it makes sense now. She also taught me that everything will work itself out; it may not be overnight, but it will happen. My mom also taught me how to live life and have fun no matter how much you're going through.
My dad taught me how to present myself; and how to leave a lasting impression on everyone I meet. My dad is a great dresser; he's always ready. He also taught me to remain respectful and calm in most situations. He's always said, "If it not about your money, then it's not worth the time or energy."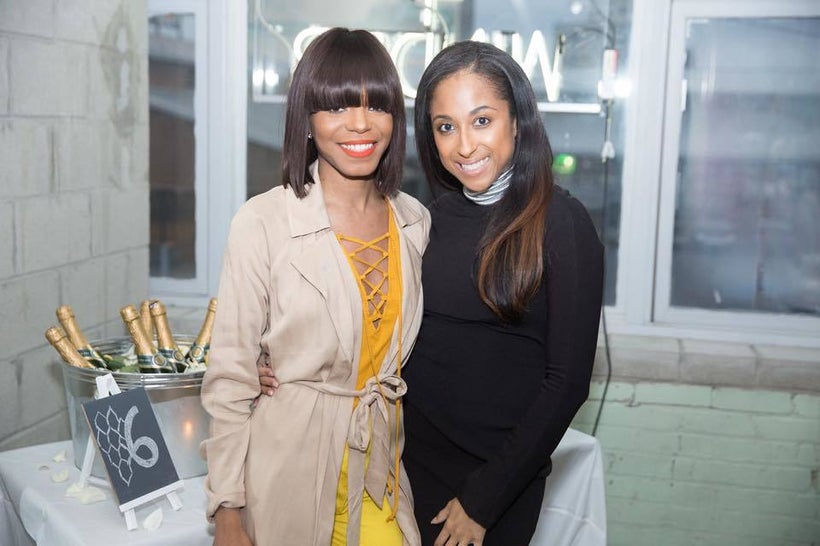 GQ: Who are your mentor(s) and what are some of the most valuable lessons you have learned from them?
BB: My mentor is Tatiana Grant. I've learned a lot about PR from her on a professional and personal level. Similar to my story, Tatiana built her firm when she was in college. I learned about her when I took a PR course. Tatiana has taught me how to keep my head above water and how to stay on top of my A-Game no matter what people think or say about me.
GQ: What is your favorite Bible scripture, quote or catchphrase?
My favorite Bible scripture is Proverbs 31:25 NLT "She is clothed with strength and dignity, and laughs without fear of the future."
Some of my favorite quotes are "Stay ready, so you don't have to get ready" by my sorority sister, Shetina Jones. "What doesn't kill you, will make you stronger," by unknown author; and "Do whatever it is that they say you can't do and do it ten times better" by unknown author.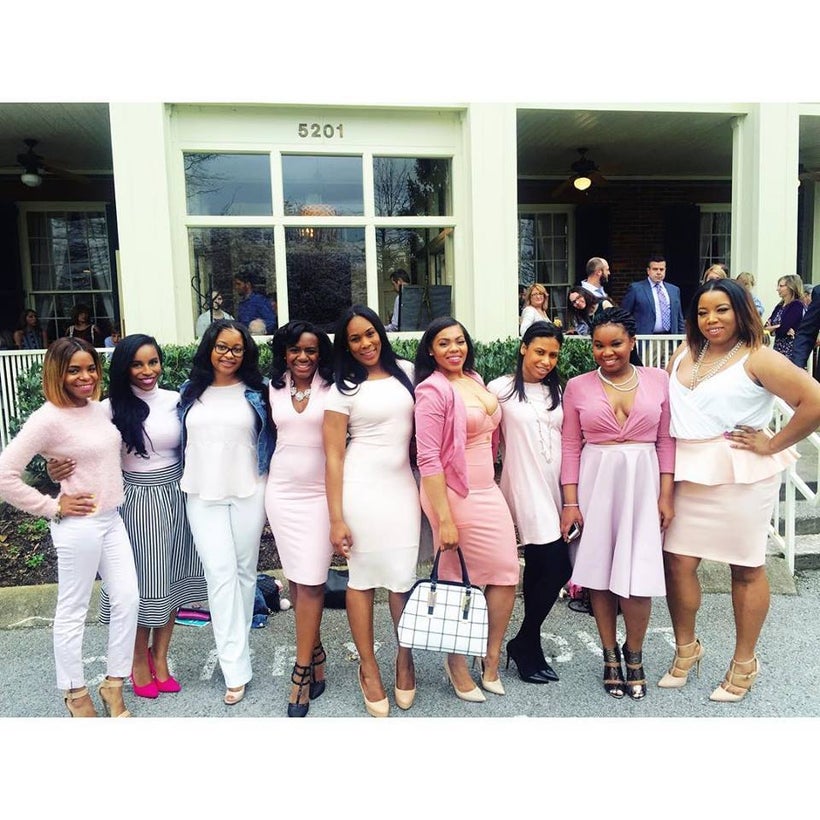 GQ: What keeps you spiritually centered and grounded?
BB: My family, friends, and sorority sisters, and quality "me" time.
GQ: What are some of your pop culture's must haves (music, film, and television)?
BB: Currently I like "Love and Hip Hop New York," and "Love and Hip Hop Atlanta." I listen to Cardi B and H.E.R. I frequent the internet and TheShadeRoom.com. I love comedies and my favorite movie this year is "Girls Trip."
GQ: What is your dream project?
BB: A dream project would be to head PR for New York Fashion Week, as well as Paris Fashion Week. My career began managing fashion events and training models.
I would also like to develop my #AdoptABusinessChallenge. I want to obtain private or open angel investors who are looking to sew into emergent professionals by donating monetary packages to aid in their professional development and business growth. I want to house a platform where people can donate money to help others flourish in business.
Gwendolyn Quinn is an award-winning media strategist and consultant with a career spanning more than 25 years. She is a contributor with NBCNews.com/NBCBLK.com, BlackEnterprise.com, HuffPost, and EURWEB.com, among others. Quinn is also a contributor to Souls Revealed and Handle Your Entertainment Business.
Antonice Jackson is the President of the National Black Public Relations Society's Washington, D.C. Chapter. She partnered with Gwendolyn Quinn to produce "The Top African American PR Millennials for 2017" series. Jackson is also a contributor with AllHipHop.com.
Calling all HuffPost superfans!
Sign up for membership to become a founding member and help shape HuffPost's next chapter
This post was published on the now-closed HuffPost Contributor platform. Contributors control their own work and posted freely to our site. If you need to flag this entry as abusive,
send us an email
.