 As you're probably well aware, we are eagle-eyed collectors of wardrobe malfunctions here on HuffPost Style.
That said, there are some style choices that simply cannot be deemed a malfunction, i.e., if you step out on purpose in a sheer top with no bra. Which brings us to: The Curious Case of Brittny Gastineau's Nipples.
Gastineau, 28, is a socialite whom you might remember from that reality TV show "Gastineau Girls," and from catching the bouquet at pal Kim Kardashian's eventually doomed wedding. (She's also a model signed to Elite.) She seemed determined to show off that model figure on Tuesday night, as she headed to a Hollywood nightclub wearing a white blazer, a black lace top and some trendy printed pants. Looks like a super cute outf -- oh. OH. WHOA. WAIT.
Malfunction? Maybe. But we're calling this as more like a bullseye for paparazzi lenses.
Scroll down to see the NSFW pic...
See more sheer dresses and tops!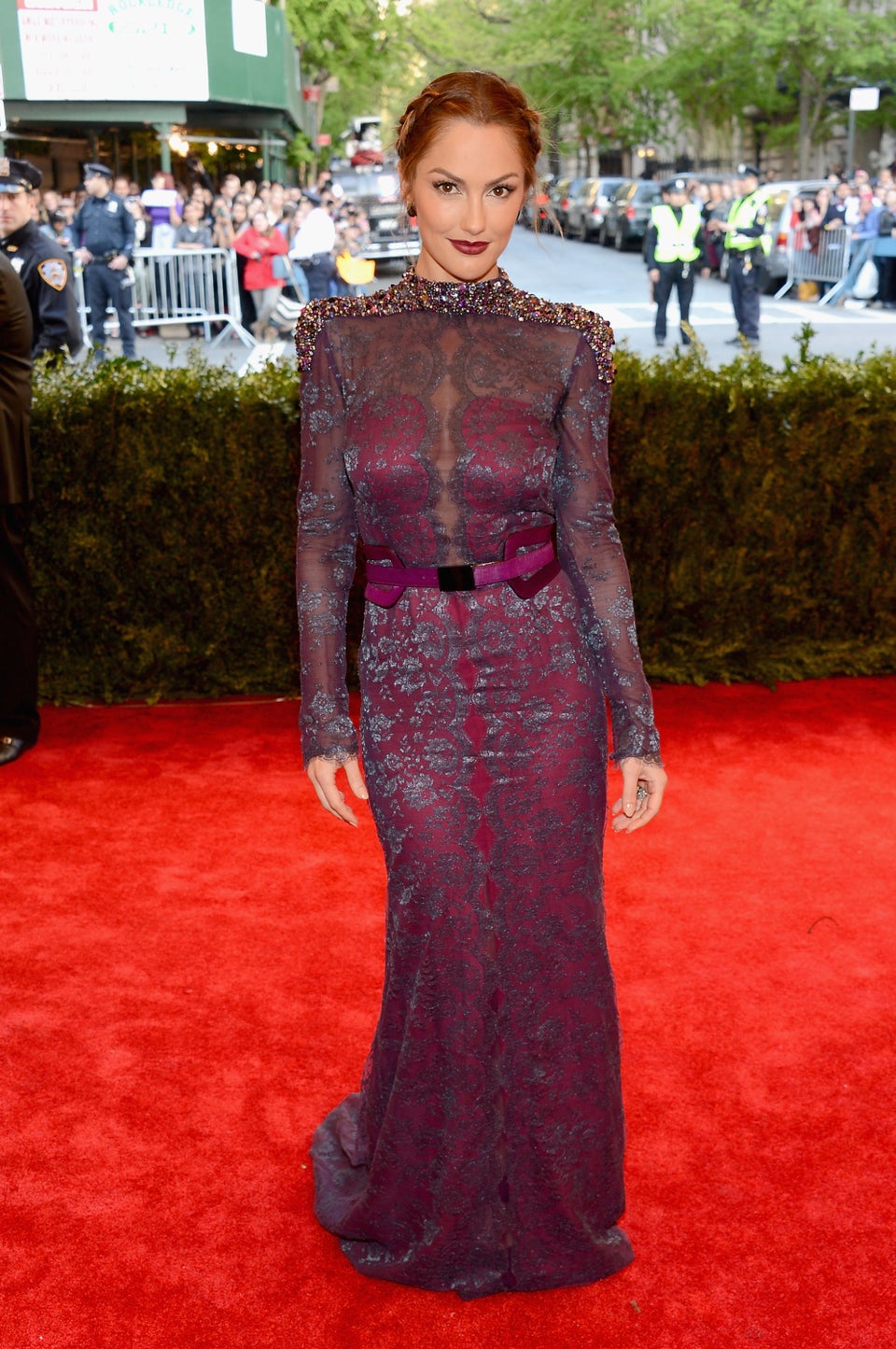 Celebs Who've Gone Sheer
Related