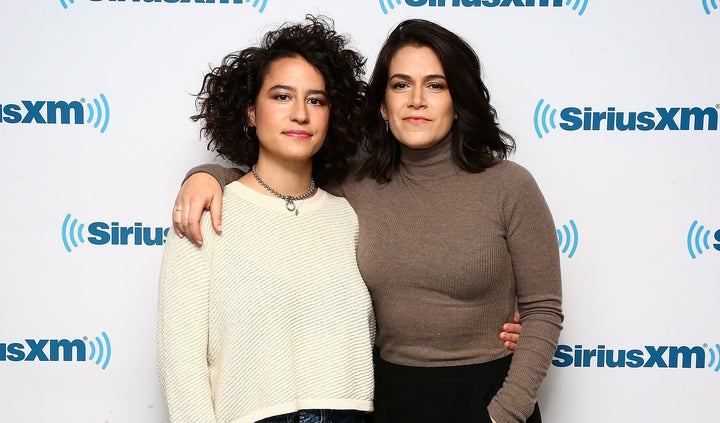 "It's definitely something that we're figuring out right now," Jacobson told EW Radio. "He's not our manager. And he's been a producer on the show through Amy [Poehler] from the beginning. And it's like this upsetting thing to find out his involvement in the whole thing, so it's definitely something that we're constantly talking about right now."
Glazer added that the two take responsibility for any success they may have had because of Becky. 
"We take accountability for using this white dude power to get our show on TV," Glazer said. "We're accountable for that. We're not accountable for Louis' actions, for Becky's actions, but we're accountable for using his power to get our show on TV."
In a statement to TMZ on Nov. 13, Becky admitted to and apologized for attempting to cover up Louis C.K.'s behavior.
"I profoundly regret and am deeply sorry for not listening to and not understanding what happened to Dana and Julia," Becky wrote. "If I had, I would have taken this event as seriously as it deserved to be, and I would have confronted Louis, which would have been the right thing to do."
Calling all HuffPost superfans!
Sign up for membership to become a founding member and help shape HuffPost's next chapter