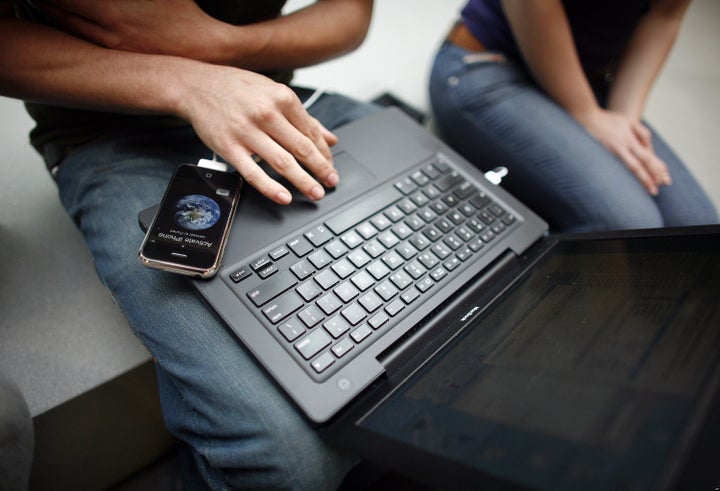 Growing up in Bryant Pond, about as rural as it gets in Maine, taught me a little something about being at the tail end of innovation.
The last crank phone operator station in the country was located right down the street from our home. While the celebrity status is great, the educational piece was the vigorous debate over whether or not our town should upgrade to that fancy new technology -- the dial tone.
In hindsight, it seems quite obvious that we should move up the technological food chain. At the time, though, the debate was heated. The debate was not really about crank phones vs. dial tones. The debate was about preserving our heritage vs. embracing the future.
While we recognized the need to embrace the dial tone -- and the future -- we were truly unprepared for the technological and economic revolution that came with it. In the intervening years from the day I watched our town "yank the crank," I've seen a steady stream of good paying jobs leave the country for better infrastructure, lower wages and opportunities for offshore profits.
Nearly three decades later, however, technology has again zoomed on ahead. There are places in my state that have not really progressed beyond the dial tone. The "digital divide" is real and consequential for those communities who cannot attract businesses for lack of Internet infrastructure.
This is not exactly a secret and to its credit, Maine has been aggressive in seeking out opportunities to transform its rural broadband infrastructure. We won a $25.4 million economic stimulus grant to build out what we call the Three Ring Binder project, designed to finally bring broadband service to rural parts of the state. Not only is this project a giant leap forward in bridging the divide, the U.S. Chamber of Commerce recently ranked Maine number one in the category of infrastructure, and particularly broadband.
However, much still needs to be done in Maine and other parts of rural America.
A company called LightSquared, formerly the satellite telephone company SkyTerra, is working to roll out the first truly nationwide 4G LTE network bringing wholesale high-speed broadband wireless Internet and reliable cell phone service to a full 97 percent of the country. It is a $25 billion project that has the power to transform rural economies while boosting serious competition. The proposed network also comes with an understandable array of technological challenges, but such hurdles have been steadily overcome for years now.
As it stands, two major telecom companies are trying to merge into one mega-company. While AT&T publicly touts the 100,000 new jobs, critics argue that T-Mobile is already setting up severance packages for 20,000 of its employees. Instead of consolidating our telecommunications systems, let's instead breed real competition and the type of local innovation that truly powers robust economies.
State legislators from rural states across the country have been speaking in favor of this project. After all, we are the ones who get the call -- from somebody we know -- when someone watches the economy flush their career down the toilet. We're the ones who are tasked with figuring out how to put food back on the food pantry shelf. And we're the ones who are tired of telling our constituents "our hands are tied."
This time around, we must embrace our future which means truly preparing for it. If Congress can't get out of its own way to invest in the infrastructure incumbent on our generation to build, then it is time for them to at least get out of the way of this important infrastructure project. If Americans can put a man on the moon, we can be sure everyone has access to high-speed broadband Internet, regardless of where they live.
Calling all HuffPost superfans!
Sign up for membership to become a founding member and help shape HuffPost's next chapter