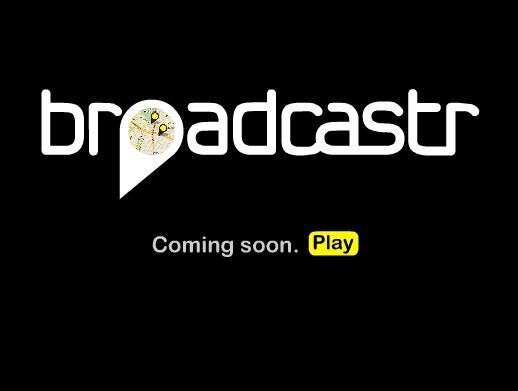 This post is part of a new series from HuffPostTech that will profile a different social startup--from apps to services to websites--every day. Want to be featured on the site? Email us about your startup, which should have a social media component and be less than two years old, at bianca@huffingtonpost.com.
Broadcastr, a soon-to-be-launched social storytelling service created by the co-founders of a literary magazine, is hoping it can get us to quit typing and start talking.
What it is: Broadcastr can be thought of as Foursquare meets museum audio guides: it allows any individual to create, share, and listen to audio clips posted to an interactive map spanning cities around the globe, from Brooklyn to Bilbao.
How it works: Though there is a 3 minute time limit on the recordings users can save to Broadcastr's map, people are free to record whatever they please, whether a it's a restaurant recommendation tagged to their favorite cafe, the macabre history of a townhouse on their block, a song, a joke, or even a short story.
To find recordings on Broadcastr, listeners can zero-in on a location, then sort the audio that appears on the map by category (say "architecture" or "food") or by keyword, both of which are specified by creators when they upload their content. Users can also follow other Broadcastr members, create playlists of their favorite clips, and share recordings via Facebook and Twitter.
Why you'd use it: Broadcastr co-founder and CEO Andy Hunter said the service offers the experience of a "museum tour of the world curated by anyone."
A user in San Francisco could walk through the Mission while listening to a series of anecdotes about the arts scene in the neighborhood, or else hear short segments on the best food on the block. Broadcastr is partnering with Fodor's to offer audio travel tips tagged to specific locations, and is teaming up with the National September 11 Memorial and Museum to post clips from 9/11 witnesses to ground zero in Manhattan.
The founders of the company say what distinguishes the app from other social media service is the permanence and personal nature of the content.
"The human voice is intimate, expressive, and it's not being used in social media today," Hunter told the Huffington Post. "There's not a platform for oral storytelling, which is the way we express ourselves most of the time."
How to get it: Broadcastr, currently in beta, will be available to the public by the end of February as a website, iPhone app, and Android app.
Check out screenshots of Broadcastr below then vote on this idea--Do you think it will catch on? What challenges does Broadcastr face? What would you use it for--or why wouldn't you?
Take a look: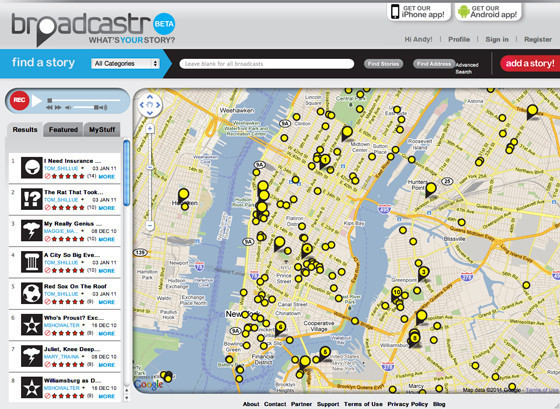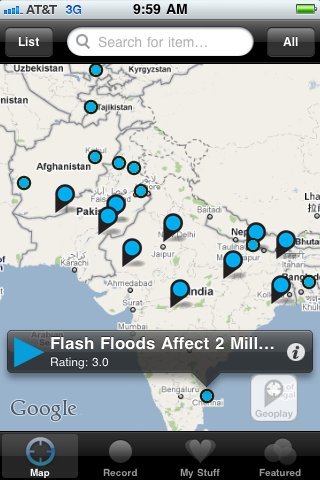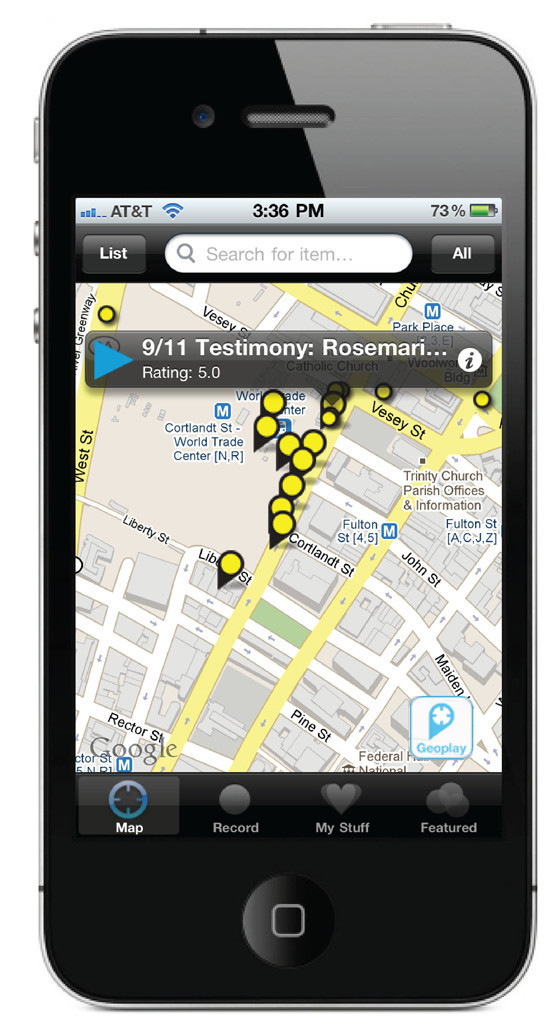 Calling all HuffPost superfans!
Sign up for membership to become a founding member and help shape HuffPost's next chapter