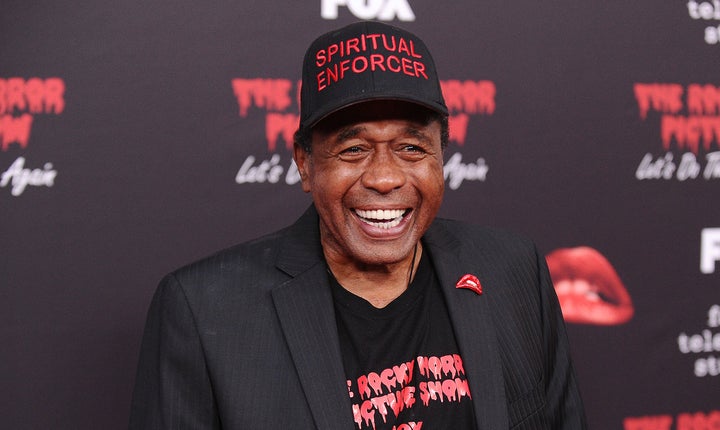 Multiple women have accused Broadway star Ben Vereen of sexual misconduct ranging from harassment to assault, according to a Friday morning report from the New York Daily News.
The alleged sexual misconduct happened during Vereen's tenure as director of the 2015 production of "Hair" at the Venice Theatre program outside of Tampa, Florida. Vereen, who was 69 at the time, held open auditions for the production and later managed the 32-person volunteer cast.
Four female cast members told the New York Daily News that Vereen repeatedly and forcibly kissed and hugged them without their consent. Several other cast members corroborated their experiences, telling the New York Daily News that Vereen routinely made degrading comments about female cast members' bodies during rehearsals and one time stripped naked with the cast during what he called an acting exercise. 
Two of the four women alleged that Vereen invited them separately over to his home in September 2015 for "private rehearsals." During these two incidences, Vereen allegedly coerced the women into getting naked and asked them to join him in the hot tub. According to the two accounts, Vereen pressed his erect penis into the women's legs and made unwanted sexual advances. 
"He was acting as my mentor, asking me about my parents, then that same night, he put me on his lap while I was crying, and I felt his erection," Kaitlyn Terpstra, who was 22 at the time, told the New York Daily News. 
"He asked me, 'Feel that?' It was terrifying. I said, 'Feel what?' I wanted to act like I didn't. I pushed myself off with a laugh," she continued. "Then later, he asked, 'Do you think I want to fuck you?' I said 'Yes,' and he got angry. He said, 'Well, I don't, and that's unfortunate.' He made me feel like I had my mind in the gutter."
The other woman, identified only as "Kim," told the New York Daily News Vereen asked her to perform oral sex while they were in his hot tub. Kim, who was only 23 at the time, said she acquiesced and recalled feeling "confused."
"I didn't feel like I had a choice," she said. Kim said she willingly entered into a relationship with Vereen after that first encounter. Now, however, she believes it was because he manipulated and took advantage of her. 
Vereen starred in the original Broadway production of "Hair" between 1968 and 1972, alternating between the roles of Claude and Hud. Many of the 2015 cast members (all of whom were volunteers looking to jumpstart their acting careers) said that they were in awe of Vereen's iconic role and subsequent successful career, which made it easier for him to take advantage of them.   
In a statement to HuffPost, Vereen did not deny the accusations and apologized for his actions:
I would like to apologize directly to the female cast members of the musical Hair for my inappropriate conduct when I directed the production in 2015. While it was my intention to create an environment that replicated the themes of that musical during the rehearsal process, I have since come to understand that it is my conduct, not my intentions, which are relevant here. So I am not going to make any excuses because the only thing that matters here is acknowledging and apologizing for the effects of my conduct on the lives of these women. Going forward, my having come to terms with my past conduct will inform all my future interactions not only with women, but with all individuals. I hope these women will find it in their hearts to accept my sincere apology and forgive me.
Murray Chase, executive director of the Venice Theatre, told New York Daily News that the theater is "working to strengthen our sexual harassment policies and procedures, including the reporting of them, to prevent any future occurrences." 
REAL LIFE. REAL NEWS. REAL VOICES.
Help us tell more of the stories that matter from voices that too often remain unheard.