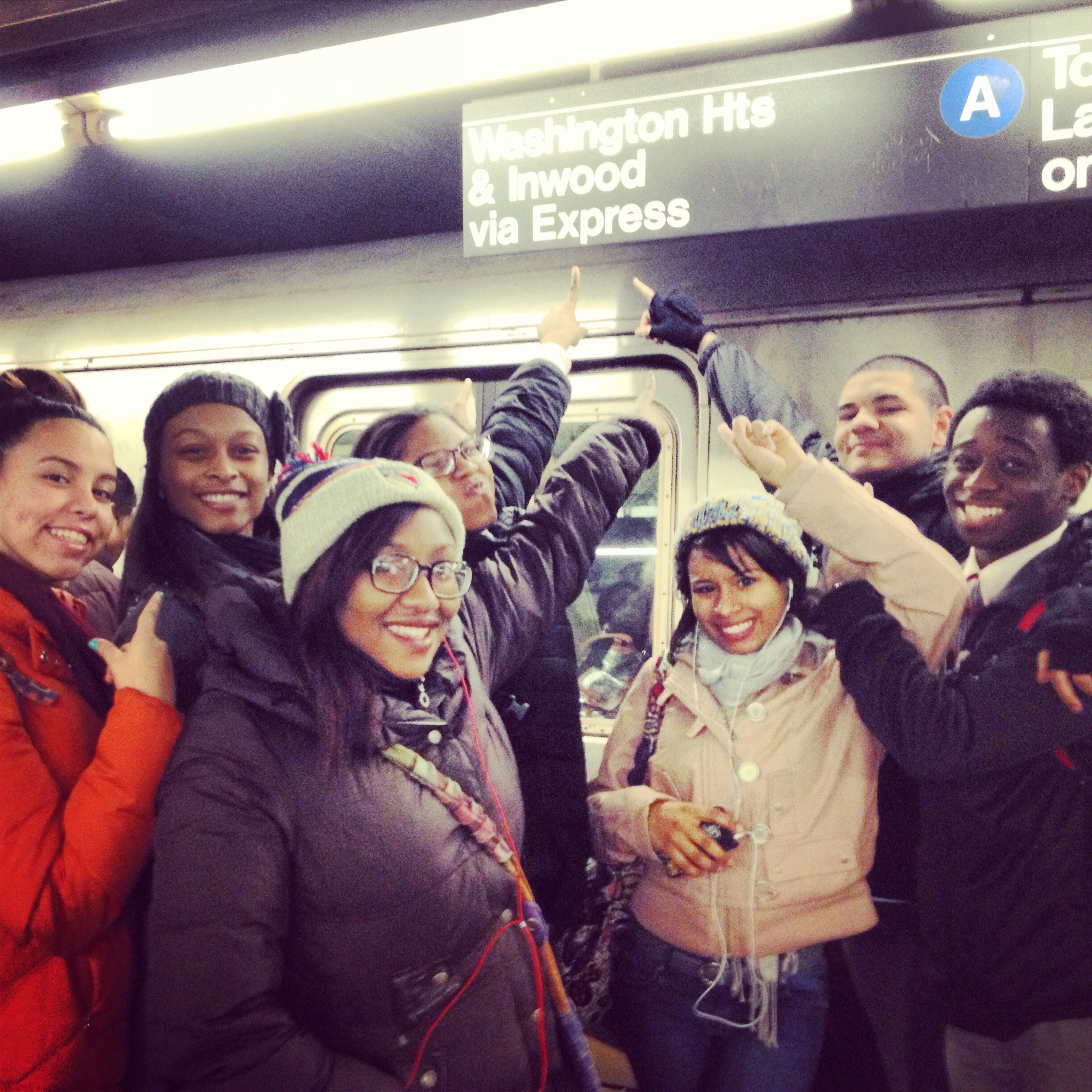 Flashback to early last month:
It's 8:30 PM on a cold February night in Washington Heights. The huge crowd outside of the United Palace Theatre is anxious about missing the opening number of tonight's one-night-only In The Heights benefit performance. When the show's writer/star Lin-Manuel Miranda races around the block, high-fiving fans and hollering, "We don't start until y'all get inside!" people whoop and cheer. But our students barely notice their idol blowing by. They're too wrapped up belting a cappella versions of the show's greatest hits. Auditions for our school's production of In The Heights are still a week away, but the kids have already memorized the whole score.
In the history of our performing arts program, I've never seen kids so amped up about a show before. But then, I can't say I'm surprised.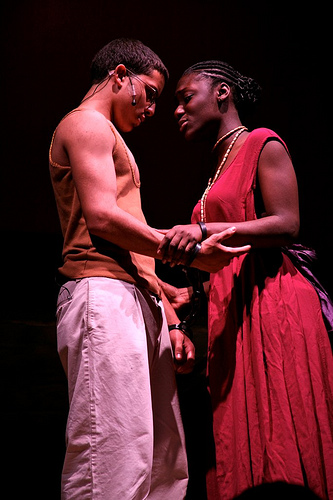 For a decade, the kids in our program have been stretching far outside their cultural comfort zones to put on musicals that have little do to with their own life experiences. It doesn't matter that we've intentionally chosen a broad range of shows, including ones that prominently feature people of color, like Once On This Island and Aida. At the end of the day, the French Antilles and the shores of Nubia are still a far cry from the corner of 172nd St. and Third Avenue in the South Bronx. And each of those shows, like every other show we've done--with the lone exception of The Wiz whose composer/lyricist is African-American--was created by white people.
It's not like we weren't trying to find Broadway musicals that could have hit home more directly. They just weren't out there.
So when I first saw In The Heights on Broadway five years ago and found a stage packed full of performers who looked exactly like the students I teach, telling stories that Lin-Manuel Miranda could have overheard in our school's hallways, I knew our students' response to the show was going to be epic.
I wasn't naïve enough to think that musical theater's whole cultural landscape would shift overnight as a result of one show. If nothing else, the almost all-white Broadway crowd around me back in 2008 was a clear indication of how much work remained to be done in terms of access.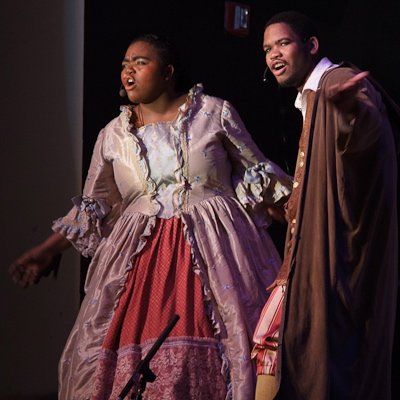 But ever since In The Heights has been on the scene, I've been less worried about young African American and Latino actors coming out of our program after playing lead roles in Les Misérables only to find that their best hope in the professional world is getting cast as "Thug #3" or the lead character's "Sassy Best Friend."
We've had to wait the better part of five years for the amateur licensing rights to In The Heights to become available, but the time has arrived. And now we're kicking off our creative process with a fieldtrip to see the original Broadway cast show us how it's done.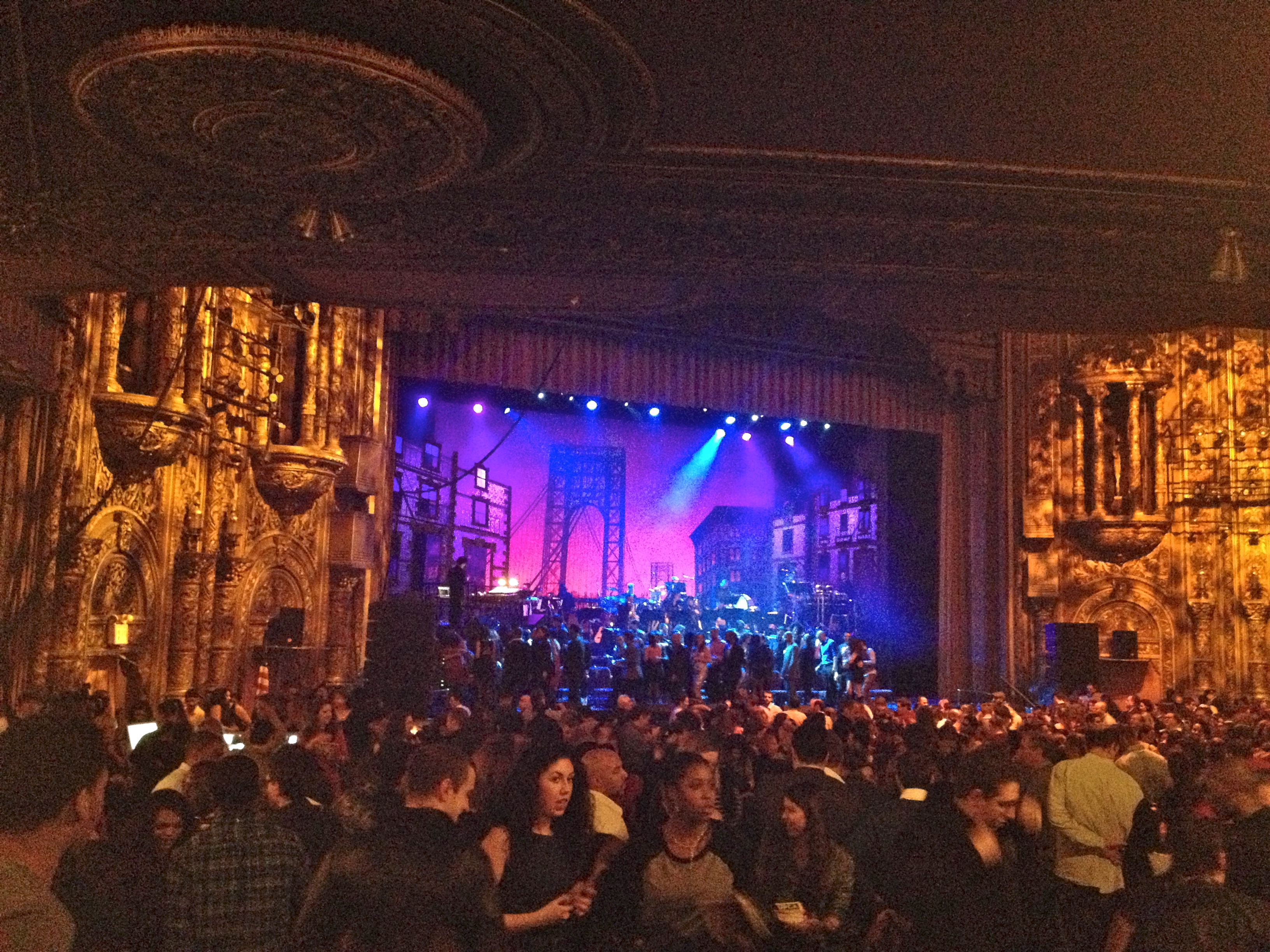 As we finally make our way to our seats inside the United Palace Theatre, one of my students looks around at the capacity crowd, does her best Home Alone shocked face and nudges me playfully. "Yo, Ms. Q," she says, "There's a lot of black and brown people in here!"
A combination of the show's widespread popularity and organizers' efforts to reach a broader audience with $30 tickets for Upper Manhattan residents means that the crowd is more diverse than any group of theater-goers I've ever seen. (And there's reason to hope that this demographic shift may be part of a wider trend, since the evening's proceeds benefit The Broadway League's Viva Broadway initiative, a new audience development partnership with the Hispanic community to help bridge the world of Broadway with Latino audiences around the country, as well as Family First Nights, a nationwide program specifically designed to encourage at risk families to attend theatre on a regular basis.)
The rest of the evening is a blur. The audience is cheering and singing along throughout most of the show. Actors pause before the big laugh lines so the audience can shout them out en masse. At the curtain call the whole place leaps up, dancing to the music and waving Dominican, Puerto Rican, Cuban and Mexican flags. We haven't come prepared for this Rocky Horror Picture Show level of audience participation, but we join in happily.
The emotional high of the evening sets the scene perfectly for auditions for In The Heights at our school. This year's turnout is enormous and includes an unprecedented number of first-time participants.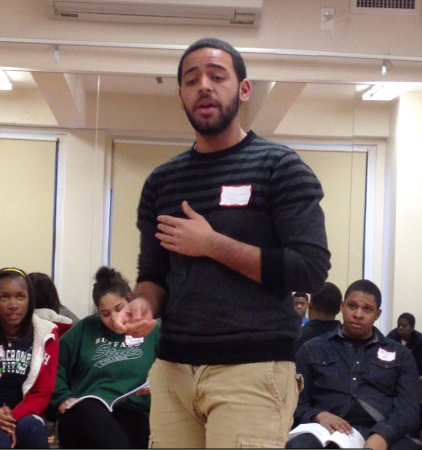 At the callback, one 12th grade newbie named Chris says,
There's no way I would've considered trying out if we hadn't been doing this particular show... Let's just say musical theater was never really my thing. But being Dominican, these characters and the stories they're telling through the music and the dance all really hit home for me.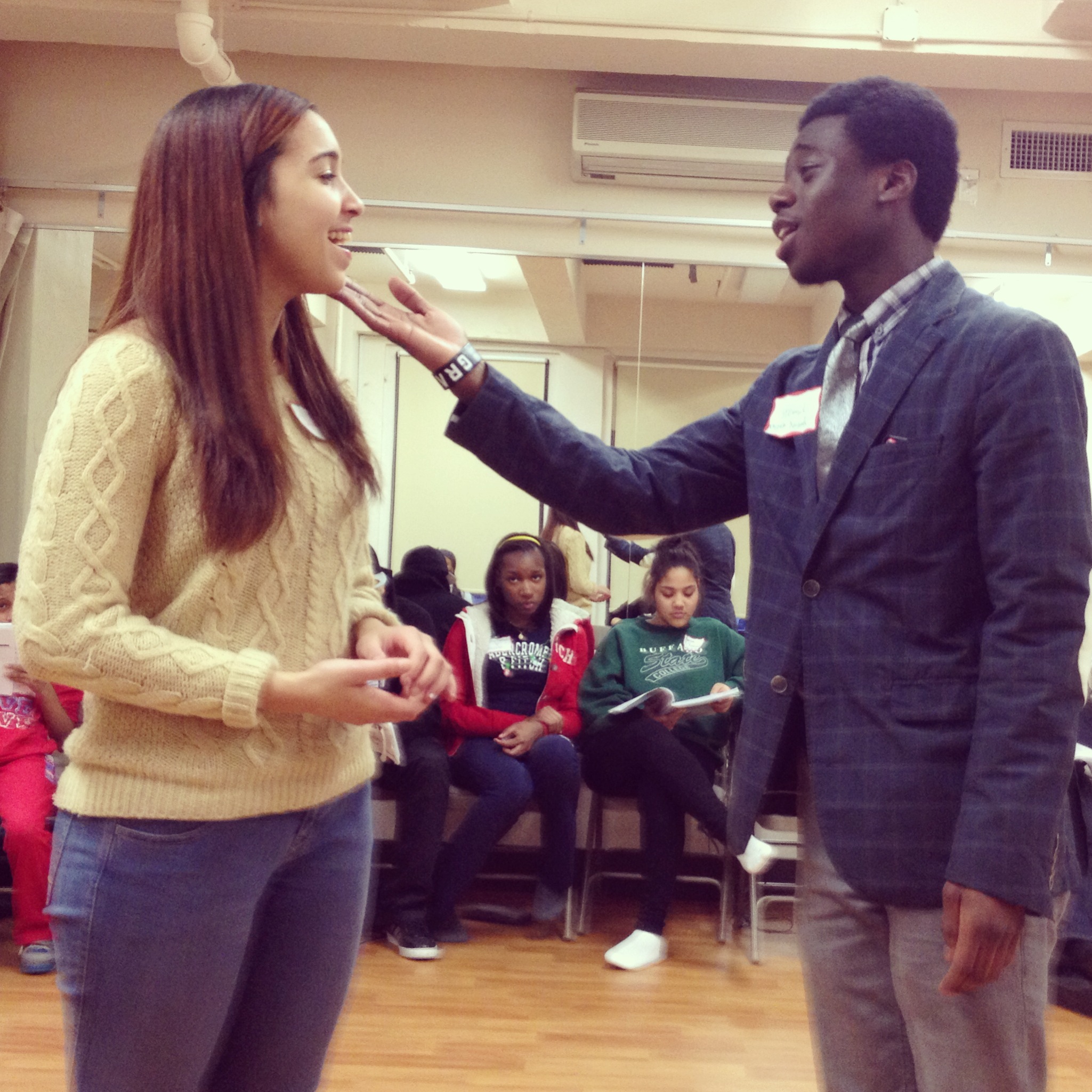 Once auditions are behind us and rehearsals begin, the students show up with a level of professionalism and initiative unlike anything we've ever seen. Gone are the days of pulling teeth, begging actors to get focused and learn their lines. These kids are off-book at the first read-through, leaping up to perform each song fully memorized with provisional blocking and improvised choreography already in place.
When our leading man discovers that Lin-Manuel Miranda himself has "liked" a rehearsal photo of him posted on Facebook, his comment is the following: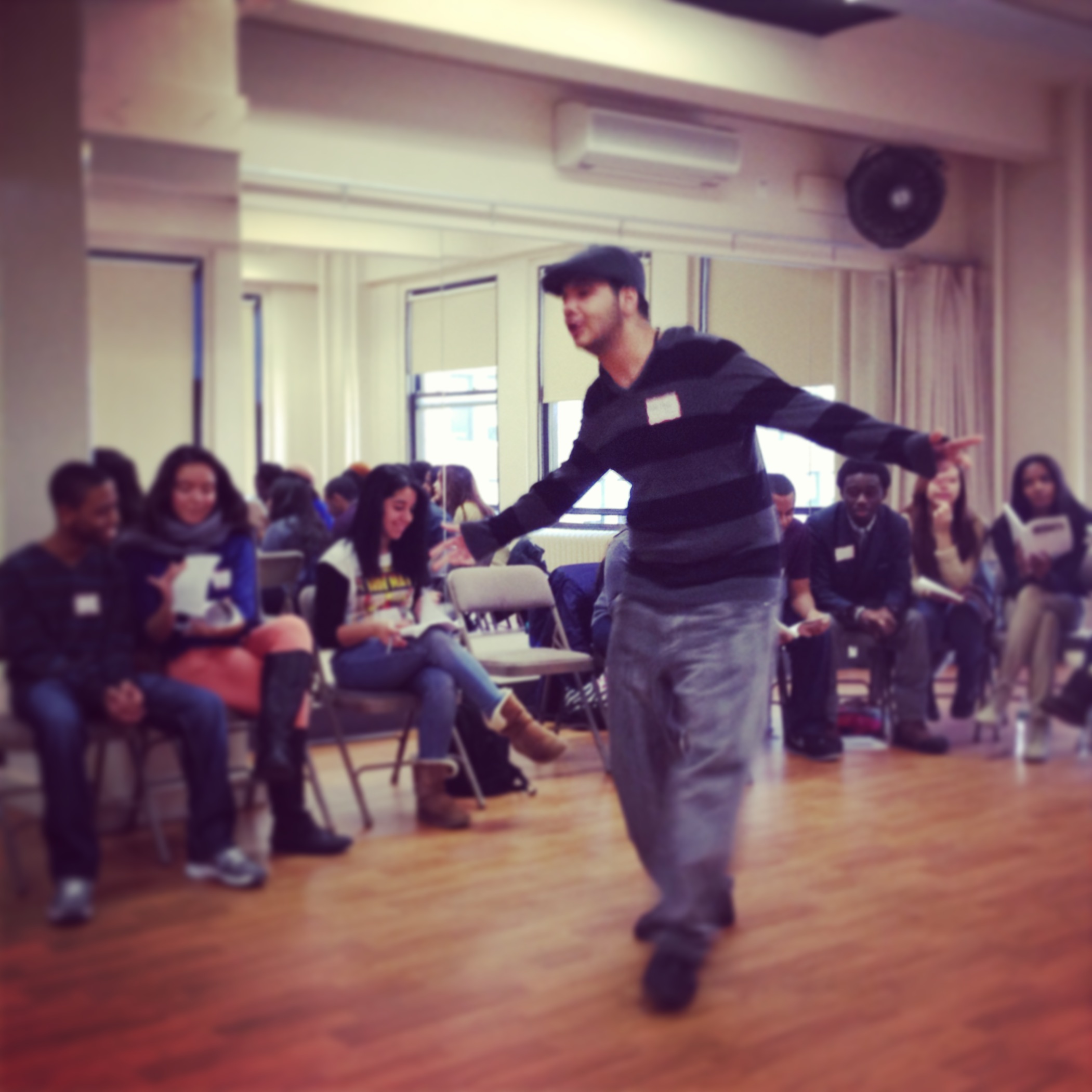 "Omg omg omg, my heart's gonna blow up!!!"
And while I like to think I'm immune to celebrity worship, here's what I comment back to him:
"Yeah. I feel you, dude. Me, too."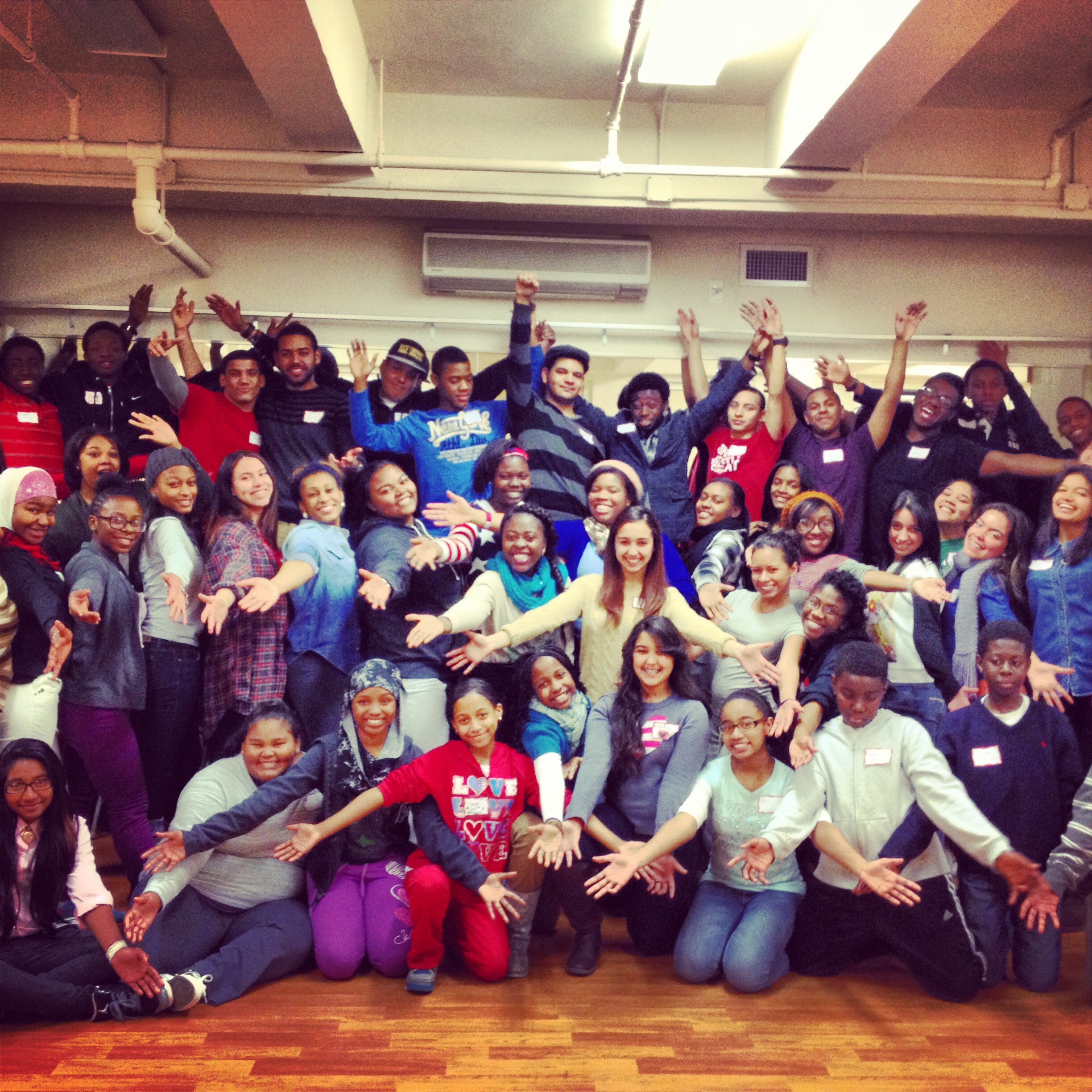 Popular in the Community