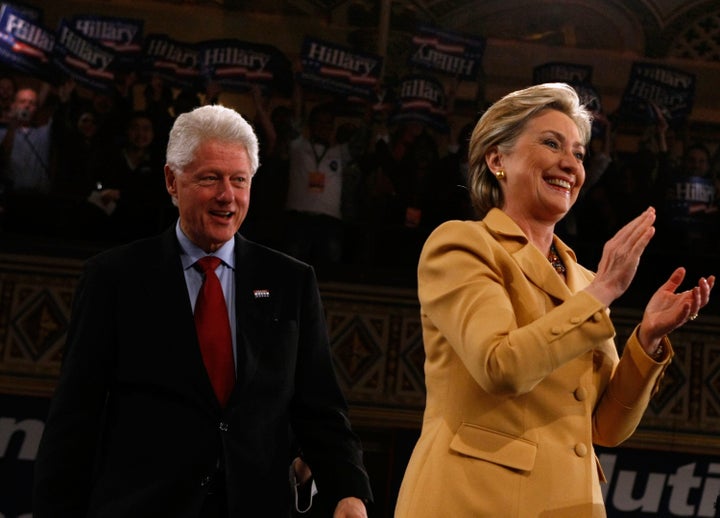 "Hillary and Clinton," written by "A Doll's House, Part 2" playwright Lucas Hnath, will star two-time Tony Award winners Laurie Metcalf and John Lithgow as the first lady-turned-presidential nominee and her husband, the 42nd president.
Instead of taking inspiration from Clinton's most recent run for the White House, the play will be set in New Hampshire during the 2008 Democratic presidential primaries, in which the one-time New York senator came up short against Barack Obama.
The play will reportedly explore how Bill Clinton's checkered legacy affected his wife's initial presidential campaign as the political couple spar with her chief strategist at the time, Mark J. Penn, to determine whether the ex-president is a "liability or an asset," according to The Hollywood Reporter.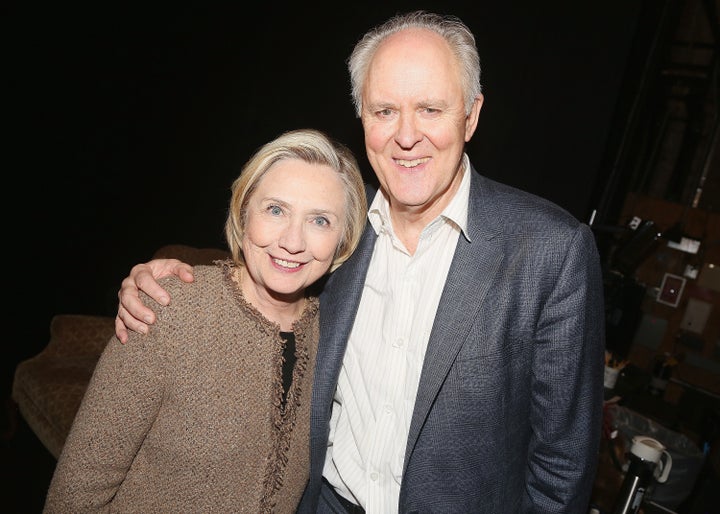 During the prolonged and heated 2008 Democratic battle, Bill Clinton made a handful of poorly received comments ― particularly one about Obama "playing the race card on me" ― that many analysts believed handicapped Hillary and eroded her voter base.
Obama is referred to only as "the Other Guy" in the production, according to the Reporter.
Scott Rudin will produce the show, which has apparently been significantly retooled since it premiered at Chicago's Victory Gardens Theatre in 2016, with "Boys in the Band" director Joe Mantello at the helm. Previews begin March 16 before an April 18 opening at a yet to be announced theater.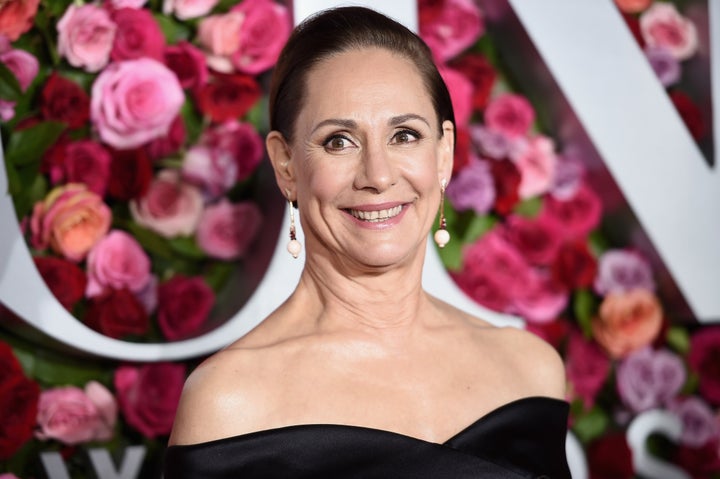 Rudin described the work as a "blow-the-door-off-its-hinges" play that takes some liberties in exploring the couple's marriage.
"It's a political play — but not in the way I think anybody will expect. It treats the Clintons like Shakespeare treated real people in his history plays — it is both fundamentally truthful and also wildly imaginative," Rudin told the Reporter. "It's not in any way a docudrama or a work of nonfiction but rather an exploration of power and how it works, not only in the canvas of a political campaign but inside an enduring marriage."
"It's funny and smart and intensely theatrical and, I think, very moving," he said. "It has that particular kind of energy of the best backstage dramas — it's a deep dive into a pivotal moment we think we know a lot about, but that in fact we actually know very little about. I found it both shrewd and, in its way, revelatory in the way it posits a behind-the-curtain look at how history might have occurred."
The Clintons are longtime, major supporters of the theater world who have been regularly attending Broadway shows for years. Hillary received a standing ovation at the final performance of "The Color Purple" revival shortly after she lost the 2016 election.
Popular in the Community