Brock Turner, a former Stanford University student, sparked nationwide outrage last year when he received a jail sentence of just six months after being convicted for sexually assaulting an unconscious, intoxicated woman beside a dumpster.
Now, Turner is appealing.
In a brief filed Friday to California's 6th District Court of Appeal, Turner's lawyers contend that the trial was "a detailed and lengthy set of lies," The Associated Press reported.
Turner's relatively light sentence ― he could have faced up to 14 years in prison ― came after he was convicted on three felony sexual assault charges in March 2016. He was released after three months.
His lawyers hope to reduce Turner's obligation to register as a sex offender for life. The lawyers' brief also criticizes Judge Aaron Persky for not instructing jurors to consider lesser charges and for excluding character witness testimony that might have been favorable to Turner, the San Jose Mercury News reported.
In their appeal, Turner's lawyers also objected to the way Deputy District Attorney Alaleh Kianerci referred to the incident. By saying it occurred "behind a dumpster," the brief argues, Kianerci "implied moral depravity, callousness, and culpability on the appellant's part because of the inherent connotations of filth, garbage, detritus and criminal activity frequently generally associated with dumpsters."
While Emily Doe's position might have been obscured from certain angles behind the trash bin, the graduate students who found her approached from a different angle, where they could see her.
Emily Doe was found partially clothed, with a blood alcohol level three times the legal limit. She had reportedly been unconscious for three hours.
"Brock Turner received a fair trial and was justly convicted," Santa Clara County District Attorney Jeff Rosen told the Mercury News. "His conviction will be upheld. Nothing can ever roll back Emily Doe's legacy of raising the world's awareness about sexual assault."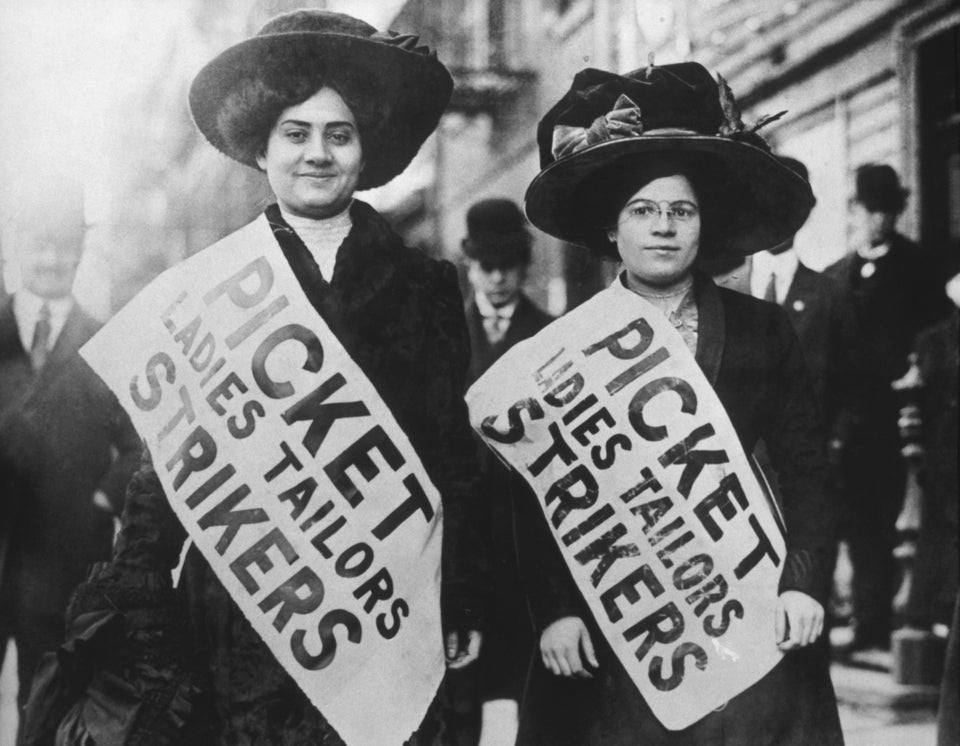 Women Protesting Throughout American History
Popular in the Community