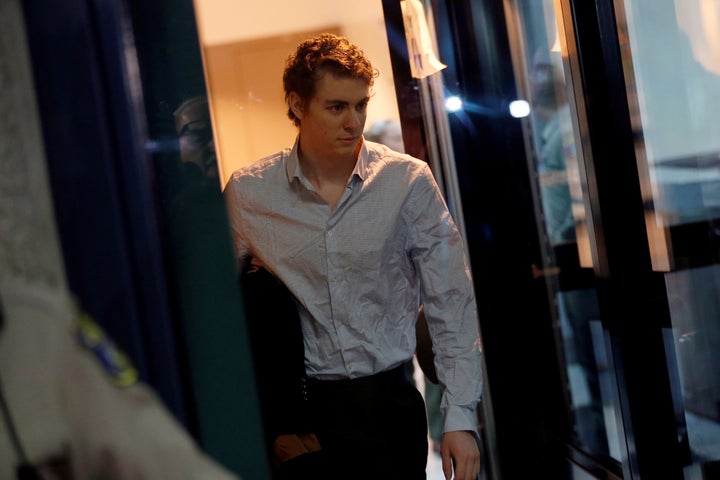 Brock Turner, the former Stanford University student whose lenient jail sentence for sexual assault sparked national outrage, registered as a sex offender on Tuesday.
Sheriff Gene Fischer of Greene County, Ohio, confirmed that Turner had registered at the sheriff's office. The 21-year-old is currently living with his parents in a suburb of Dayton, and his name and address are already available on the county's sex offender website.
Turner will have to check in with the local sheriff's office every 90 days to confirm his information is up-to-date. He is forbidden from going to schools, parks and other places where children congregate.
Turner was convicted in March of assaulting an unconscious woman behind a dumpster on the Stanford campus in January 2015.
He was released from the Santa Clara County jail on Friday for "good behavior," after serving three months of a six-month sentence. He will be under probation for three years.
Judge Aaron Persky drew stinging criticism in June for sentencing Turner to the jail term, which was widely viewed as too lenient. A petition to remove Persky from the bench received over 1 million signatures. The judge stopped presiding over criminal cases in August and now only supervises civil cases.
Popular in the Community