This week, he was found guilty of sexual assault.
According to the San Jose Mercury-News, a jury of eight men and four women convicted Turner on Wednesday of three felony charges: assault with intent to commit rape of an intoxicated woman, sexually penetrating an intoxicated person with a foreign object and sexually penetrating an unconscious person with a foreign object.
"[Turner] may not look like a rapist," prosecutor Alaleh Kianerci told the jury during closing arguments, "but he is the face of campus sexual assault."
Turner was arrested on Jan. 18, 2015 after two graduate students who were cycling by a Kappa Alpha party spotted him "thrusting his hips atop an unconscious woman lying on the ground."
One of the grad students, Peter Jonsson, allegedly yelled at Turner, prompting him to jump off the woman. Jonsson then pursued Turner, who ran from the scene.
Meanwhile, the other grad student, Carl Arndt, rushed to help the victim, a woman identified only as "Jane Doe." She was reportedly unconscious but breathing.
"It's what you do in the dark that puts you into the light," Kianerci told jurors, according to Palo Alto Online. "Brock Turner made a series of decisions in the darkness ... all in an effort to please himself. It didn't matter to him whether she was willing. What we do know is that he wouldn't have stopped if it wasn't for those two heroes."
Turner claimed the 22-year-old woman had willingly left the frat party with him. He said she was "awake and conscious throughout their sexual encounter," which included kissing, penetrating her with a finger and "dry-humping."
The victim, whose blood-alcohol level was three times the legal limit, was reportedly unconscious for at least three hours. She testified that she had no memory of meeting Turner, and that she woke up in the hospital with "pine needles in her disheveled hair, [and] dried blood on her hands and elbows."
The high-profile case cast a spotlight on the epidemic of campus sexual assault, and triggered a national conversation about the lax sexual violence policies adopted by many colleges in the country, including Stanford.
Following the announcement of the jury's decision, district attorney Jeff Rosen said he hoped the verdict would "clearly reverberate through colleges and high schools anywhere in our society where there may be any doubt about the distinction between consent and sexual assault."
Turner, who is free on $150,000 bail, will be required to register as a sex offender for the rest of his life and faces a maximum prison sentence of 10 years, the Mercury News reported.
His sentencing has been set for June 2.
Research funded by the Department of Justice showed that fewer than 37 percent of rapes ever lead to prosecution, and just 3 to 18 percent result in a conviction.
Before You Go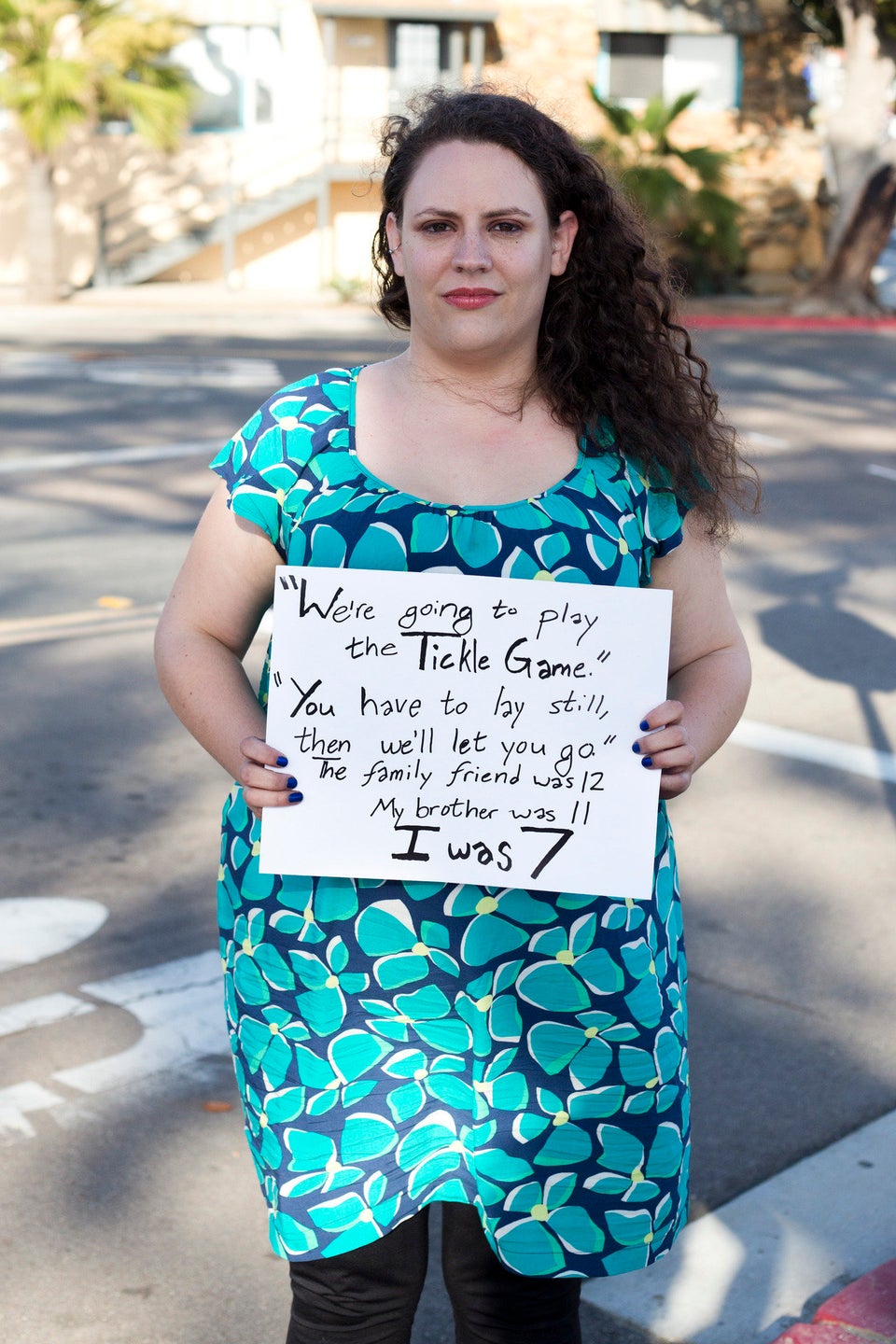 40 Powerful Images Of Surviving Sexual Assault
Popular in the Community