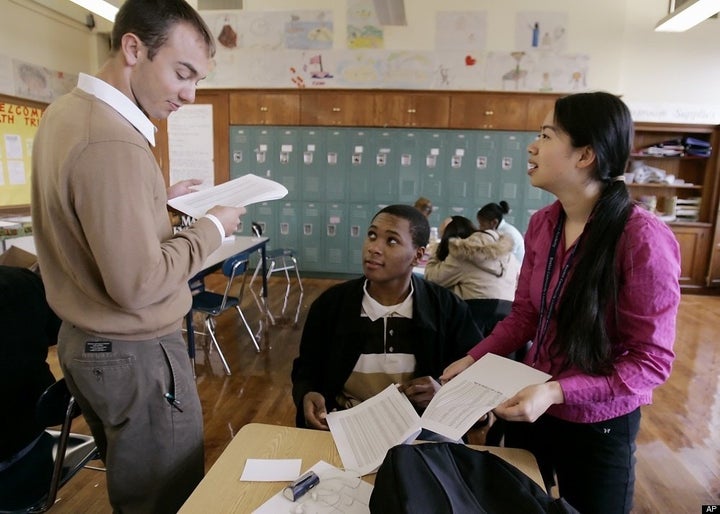 CORRECTION: According to the "How High Schools Become Exemplary" report, published by Harvard University's Achievement Gap Initiative, Brockton High School outperformed 90 percent of Massachusetts public schools based on "value-added achievement gains." This model does not evaluate test scores based on proficiency levels, but instead on total improvement in test scores between 8th and 10th grades.
After growing weary of devastatingly low test scores, Brockton High School teachers took action to turn the tide for the Massachusetts school.
A group of teachers, who became known as the "restructuring committee," sought to overhaul the school curriculum by adding reading and writing components to every single class.
The New York Times reports within a decade, the school has made incredible strides toward improving students' performance. According to The Times, Brockton is now in the top 10 percent of high performing schools in the state -- and featured in a recent Harvard University study entitled "How High Schools Become Exemplary."
At a school packed with over 4,000 students, the majority of which live in poverty and qualify for free school lunches, many believed success wasn't possible.
The New York Times reports,
"It had become dogma that smaller was better, but there was no evidence," said Mr. Driscoll, who since 2007 has headed the National Assessment Governing Board, which oversees federal testing. "In schools, no matter the size -- and Brockton is one of the biggest -- what matters is uniting people behind a common purpose, setting high expectations, and sticking with it."
Popular in the Community