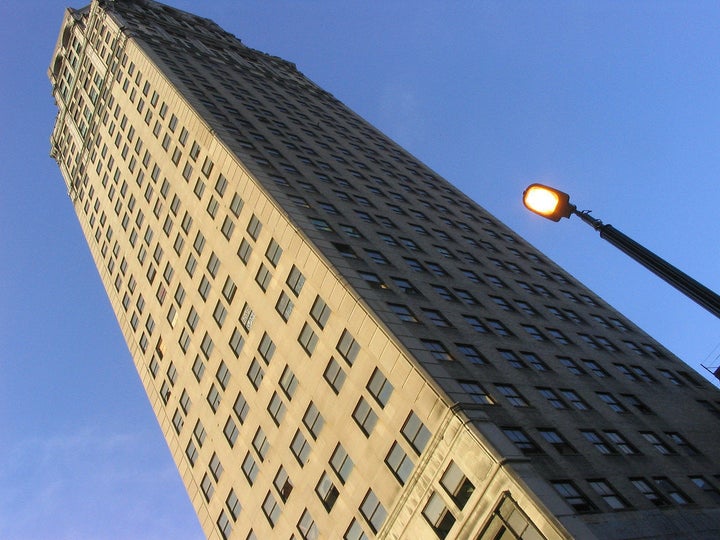 If you were looking to rent one of the Broderick Tower's new $5,000, three-story penthouses, sorry -- you're too late.
While the swankiest spaces have already been claimed, developers of the historic, 34-story Broderick Tower on Detroit's Grand Circus Park still hope you'll take a look.
The building is open for tours Thursday, hosted by developer Motown Construction Partners. Potential renters, as well as the simply curious, can take a break from Tigers Opening Day festivities and see the work being done on the building, which is set to open in September. (Baseball revelers looking to sneak a peek, take note: Tour-goers who appear inebriated will be breathalyzed beforehand, according to the Detroit Free Press.)
While renovations have been in the pipeline for years, the $53 million development project only broke ground last April. The building originally opened in 1928.
The development received $30 million in tax credits, according to the Detroit Free Press, partially based on the historic renovations of the facade and certain inside elements, like the elevator lobbies.
The re-done Broderick Tower has 125 residential units. The first four floors of the building will be offices and commercial space, with a restaurant, wine bar and beer hall planned for the ground floor.
Fred Beal, president of JC Beal Construction, Inc. and one of the leaders of the development, was first to admit that the building's main draw is its stunning rooftop views of the river, Renaissance Center, Comerica Park, and much of the city. But the building is currently 60 percent leased, and there's only a handful of remaning units available above the 20th floor.
To an untrained eye, Broderick Tower still looks rough around the edges, but Beal confirmed the renovation work is about 80 percent complete.
In general, Broderick's developers are going for "character" rather than polish, something Beal said was both an economic decision and based on what they thought their potential renters would expect from a historic building.
If you can't make Thursday's tour, check out our photo gallery of the new space and the impressive views from its roof: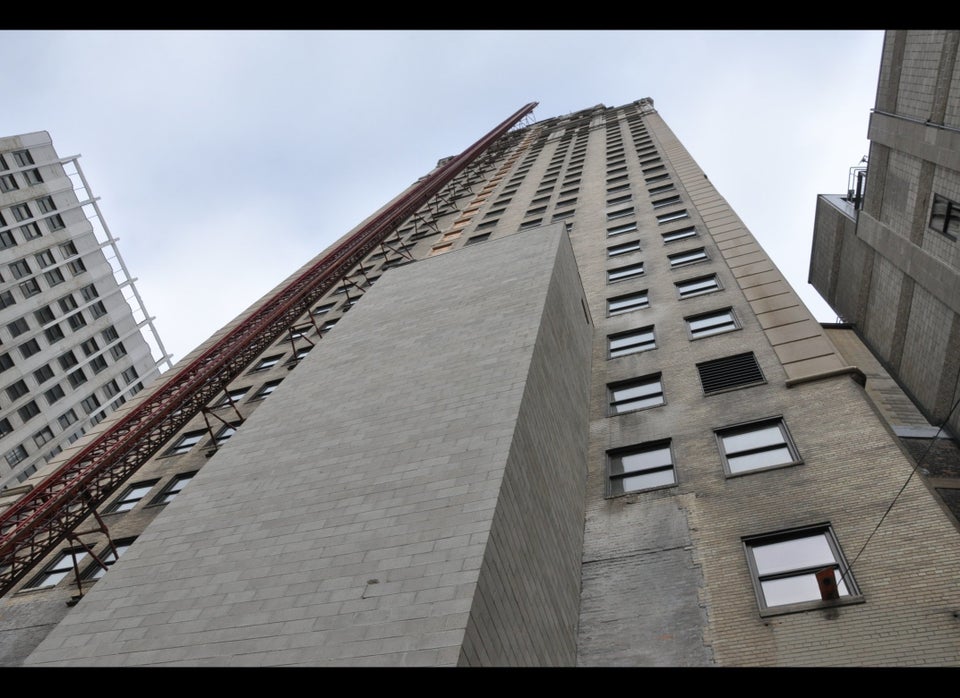 Broderick Tower Renovations
Related
Popular in the Community