Authorities in Ohio are searching for a missing college student who disappeared early Sunday after leaving his apartment to retrieve a lost cellphone.
Police say 21-year-old Brogan Dulle, a student at the University of Cincinnati, was last seen leaving his McMillan Street apartment around 2 a.m. Sunday. Dulle's roommate, Zac Greiwe, reportedly told police he believes Dulle left to retrieve a cellphone he lost earlier that evening while visiting either The St. Clair, a nearby bar, or Mac's Pizza near UC's campus.
Dulle never returned to his apartment and was reported missing on Monday after he failed to show up for his job as a swim coach at Mercy HealthPlex. Police say Dulle does not have his wallet or identification with him and does not own a car.
A 2011 graduate of Turpin High School in Cincinnati, Dulle had just completed his sophomore year and is majoring in education.
CASE PHOTOS: (Story Continues Below)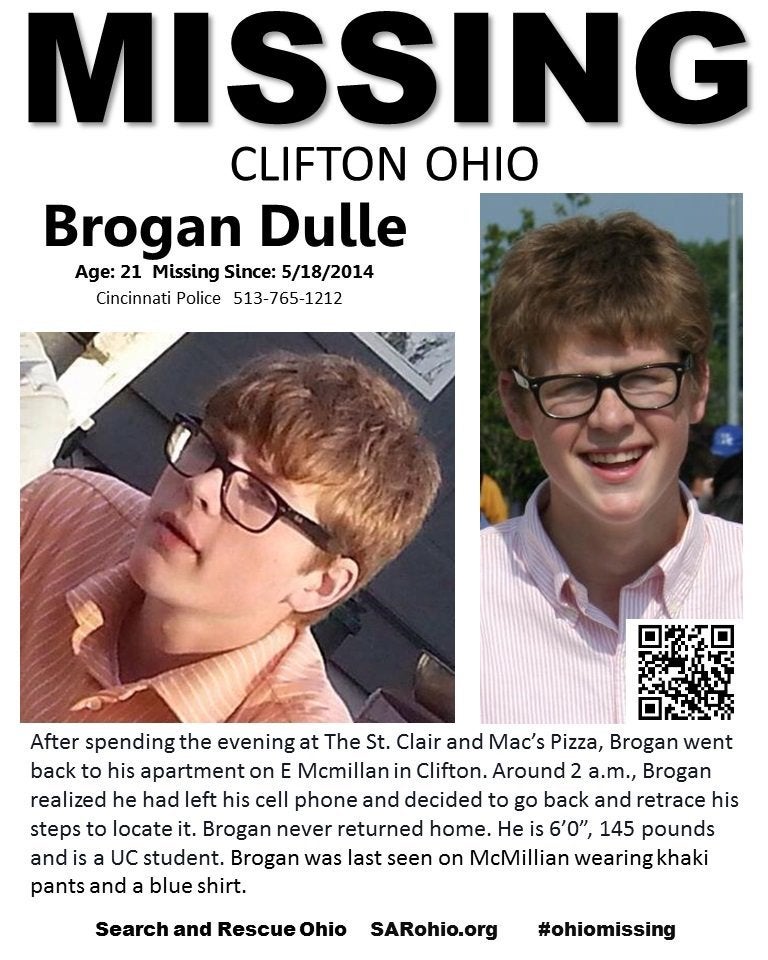 Brogan Dulle Missing
According to Dulle family spokeswoman Laura Lewis, cellphone records indicate Dulle's phone was last used at 1:50 a.m. Sunday and has not been powered on since. Lewis told The Huffington Post the cellphone provider has indicated the mobile device last pinged a tower near Burnet Avenue in Avondale.
Lewis and Dulle's cousin, Libby MacVeigh, described Dulle as a passionate, responsible young man who loves working with kids.
The two women have been spreading the word about Dulle's disappearance and said thousands of fliers have already been posted across Cincinnati.
"We truly believe there is someone out there that knows something about Brogan and we encourage anyone with information to come forward," said MacVeigh.
She added, "We need prayers and people. If anyone wants to help the search efforts, please come to Gilpin's in Clifton. We won't turn anyone down. The more people we can mobilize on the streets, the faster we can get information to bring Brogan home."
Dulle is described as 6 feet tall, 145 pounds, with blond hair, blue eyes and glasses. He was last wearing a blue shirt and khaki pants.
Before You Go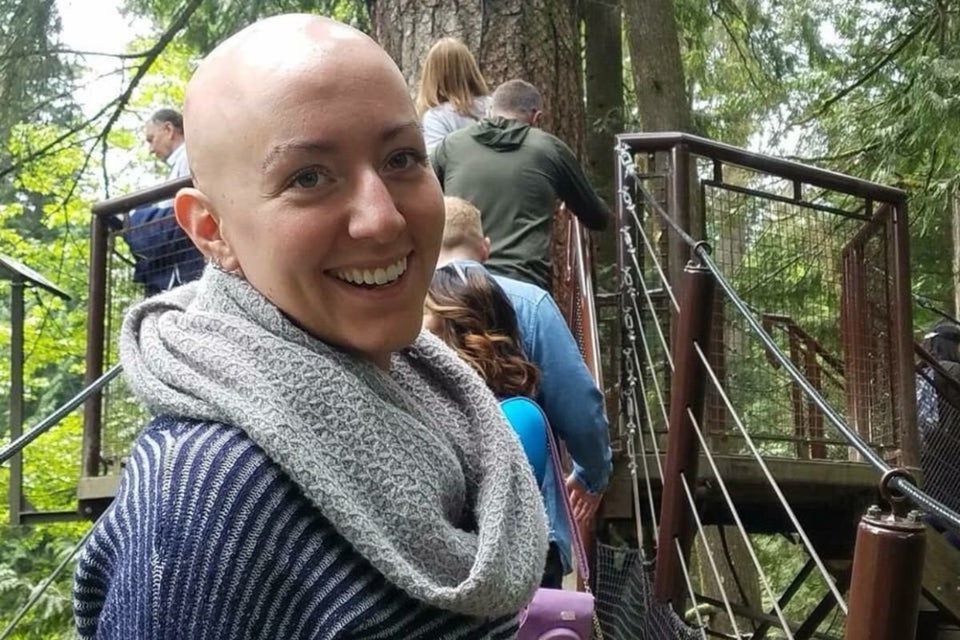 Missing People
Popular in the Community