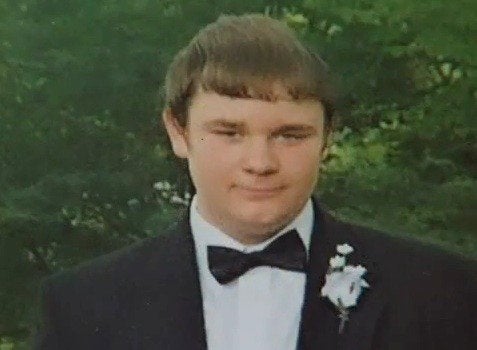 CALDWELL, Ohio (Reuters) - A 16-year-old charged with the killing of one man and attempted murder of another who responded to a Craigslist ad touting a job on an Ohio farm will be tried as an adult, a judge ruled on Thursday.
Brogan Rafferty had been charged as a juvenile with the attempted murder of Scott Davis and the murder of David Pauley and will now be tried as an adult, Noble County Judge John Nau ruled. Nau set bail for Rafferty at $1 million.
The tall teen with a newly shaved head shuffled into court on Thursday with his arms shackled around his waist. He avoided eye contact with the spectators in the courtroom and spoke briefly with his mother, Yvette Rafferty, who sat behind him.
Prosecutors asked Nau to remand Rafferty's case to the general division of Noble County Common Pleas Court. Ohio law requires minors aged 14 or older be tried as an adult for certain violent felonies.
Rafferty's attorney, Jack Blakeslee, waived his client's right to a full hearing Thursday and did not challenge the prosecutor's request for $1 million bail.
Noble County Prosecutor Clifford Sickler said Rafferty's case would stay in Noble County and not move to Akron where prosecutors expect to file charges against his accomplice Richard J. Beasley, 52, for his part in the crimes.
No new court date for Rafferty has been set.
Beasley has not been charged in the case, but Summit County prosecutor Sherri Bevan Walsh said Monday her office planned to prosecute him for the murders of three men and the attempted murder of a fourth in the so-called Craigslist case.
The FBI also has confirmed that Beasley, an Akron resident, is a suspect in the crimes. He faces unrelated charges in Summit County of promoting and compelling prostitution.
According to court documents, Rafferty and Beasley met two men on separate occasions after they responded to a posting on Craigslist for a caretaker on a ranch in rural Ohio that does not exist.
The Noble County sheriff's department reported that on November 6, Davis, 48, met two men after answering a Craigslist ad and drove to Noble County with them.
Davis was shot in the arm as he ran away from them after hearing what he thought was a gun click and eventually made his way to a house where authorities were called.
Pauley, 51 of Norfolk, Virginia, met Rafferty and Beasley on October 23 and was killed by a gunshot to the head, according to court records. His body was found on November 15 after Rafferty was taken into custody.
Authorities recovered the bodies of two more men under similar circumstances on November 25. Timothy Kern, 47, of Massillion, Ohio, was found in a shallow grave behind a semi-desolate mall in Akron and Ralph Geiger, 56, of Akron, was found in a shallow grave in Noble County. No charges have thus far been brought related to those deaths.
(Editing by David Bailey and Jerry Norton)
Support HuffPost
The Stakes Have Never Been Higher
Related
Popular in the Community