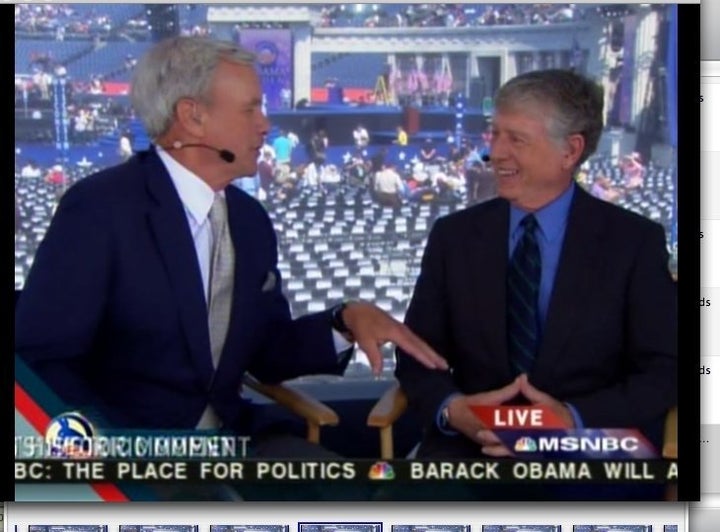 Two of the media old guard in Denver sat down to talk about the waste of the DNC Thursday afternoon when Tom Brokaw interviewed Ted Koppel on MSNBC. After reflecting on how many conventions the two have covered (since '68 for Brokaw, 21 for Koppel since '64) each voiced his own frustration with the event.
Koppel, the former ABC newsman who now works for BBC America, said he's been telling his audience the whole thing could be done in a day and a half and is a "colossal waste of time and money," especially when penny-pinching media could use the money to cover more important news. "Spend it on sending someone to Pakistan."
Brokaw agrees it should be shorter, but also wants to see seminars on the issues affecting the country and just one big primetime night when both the nominated president and vice president speak. He admitted he's in the minority with his idea.
<0--1741166743--hh>0--1741166743--hh>
Calling all HuffPost superfans!
Sign up for membership to become a founding member and help shape HuffPost's next chapter