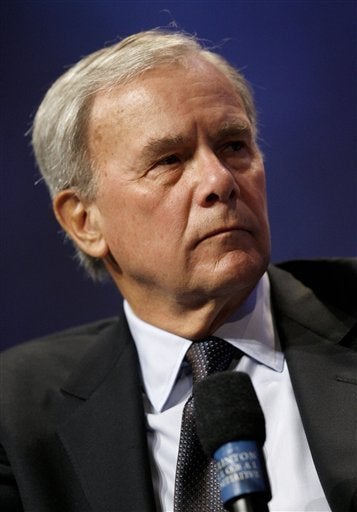 Rep. Lacy Clay (D-MO), Sen. Barack Obama's Missouri co-chairman and pledged Obama superdelegate, said Obama will gain the support of 50 undecided Democratic superdelegates later this week, according to the Columbia Missourian.

Said Clay: "She (Sen. Clinton) will not make up those numbers. This race is over."
Tom Brokaw appeared on Morning Joe this morning to discuss the state of the Democratic primary. While discussing Hillary's long odds he mentioned that a source "very close to the Obama campaign" claimed the campaign had around 50 additional superdelegates "ready to go public before too long."
Here's Brokaw's whole appearance; the comments are around 3 minutes in:
Popular in the Community