When "Brokeback Mountain" premiered a decade ago, gay marriage was only legal in Massachusetts. But as gay icons continued to seep into the public eye on TV and in real life, public opinion began shifting toward greater equality.
To commemorate the now iconic film's 10th anniversary, Out magazine published an oral history featuring a lengthy interview with director Ang Lee, screenwriters Diana Ossana and Larry McMurtry, and actors Anne Hathaway, Jake Gyllenhaal and Randy Quaid. Writer Annie Proulx, whose short story published in a 1997 copy of The New Yorker became the basis of the script, chimed in via email.
"Of course there were and are gay men in the world of cattle and horses since the first cow spent the winter on the plains west of Laramie," Proulx told Out, explaining that she'd written her story to combat the pop cultural image of the American West's homogeneous population of ultra-masculine and heterosexual cowboys.
Heath Ledger hated the idea of using "knew how to quit you" as a joke, because he took gay rights very seriously.
"[Ledger] was extraordinarily serious about the political issues surrounding the movie when it came out," Gyllenhaal explained to Out. When cast and crew wanted to make light of the film on set, Gyllenhaal said that Ledger wouldn't hear it. According to Lee, Ledger was intensely committed to the role.
"He kept his teeth clenched and his face scrunched up for about two months—he didn't let go," Lee said.
The screenwriters suspect Hollywood agents were discouraging straight clients from auditioning for gay characters.
After catching Proulx's short story, Ossana and McMurtry wrote to the author asking if they could do the screenplay. Director Gus Van Sant wanted to take the project on, but the team had trouble casting the character of Ennis Del Mar. At least one actor backed out of the part before Ledger signed on to play the part under Ang Lee's direction.
"Larry believed actors' representatives were dissuading them from doing the part," Ossana told Out. "They called it career suicide for a straight actor to play a gay person. We just thought that was ridiculous."
Ang Lee was initially scared of Annie Proulx, until she had some oysters.
After an initial meeting in New York, Lee flew to Wyoming to spend some time with the author in the setting with which he'd soon become intimately familiar. "The first day I was still afraid of her, since she is stern and I am a city boy," Lee told Out. But when he ordered a plate of oysters at dinner, she reached over.
"She took a bite of it, and said, 'Women are not supposed to eat this,' and cracked a smile. After that she was quite lovely."
Michelle Williams was injured the first day on set, and Heath Ledger wouldn't let her ride in the ambulance alone.
"As he was getting into the vehicle with her, he was smoothing her hair back," Ossana said. "I remember him looking at her, and she looking up at him with these wide eyes. For him it was truly love at first sight." The setting allowed the two actors, who would eventually have a daughter together, to get to know each other.
"It was an intimate project in that way. We'd wake up and make breakfast for each other, and hang out," Gyllenhaal explained.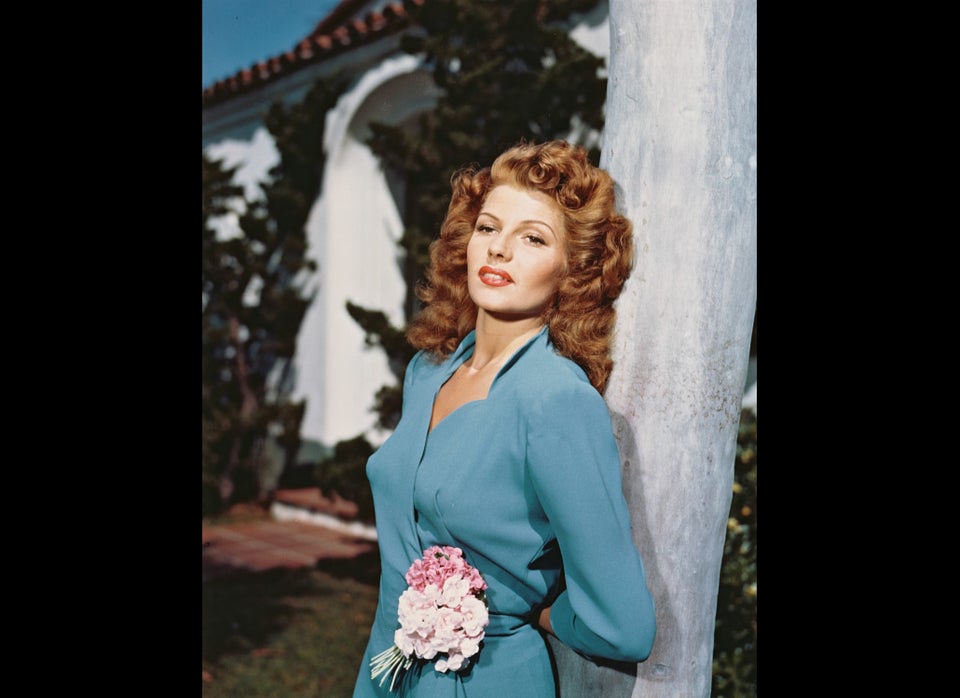 Celebrity Redheads
To subscribe to our HuffPost Entertainment WhatsApp account:
1. Download WhatsApp on your phone.
2. Save this number, 347-334-1794, in your phone's contacts.
3. Text "POP" to that number via your WhatsApp account.
You can unsubscribe at any time by texting "STOP" to the same number.
Popular in the Community