In honor of its 10th anniversary, "Brokeback Mountain" gets a hilarious redux, with two senior citizen men portraying the gay cowboy couple.
The clip stars two performers from Tuesdays With Matthew, a Los Angeles-based volunteer program for senior citizens, in the roles made famous by Heath Ledger and Jake Gyllenhaal in the 2005 Oscar-winning film. Together, the men do a tongue-in-cheek reading of the film's "I wish I knew how to quit you" climax that may be a tad less intense than the original, but nonetheless adorable.
Tuesdays With Matthew founder, Matthew Hoffman, a television host who has served as a celebrity correspondent for "That's So New York" and "The Fran Drescher Show," told The Huffington Post that "Brokeback Mountain" was an obvious choice for members of his group, which is dedicated to recreating scenes from classic films, because "senior citizens love Westerns."
Tuesdays With Matthew participants, which Hoffman playfully dubs "Scene-iors," have also tackled scenes from "The Notebook," "The Devil Wears Prada" and "Thelma and Louise," among other hits. Each video has a great cause, too, as 100 percent of the monetization generated from the views of Hoffman's YouTube clips are donated to a local senior center as well as Meals On Wheels.
"The goal of Tuesdays is to prove that old is the new young and sometimes the last act is the best," he said.
What a perfectly irreverent homage!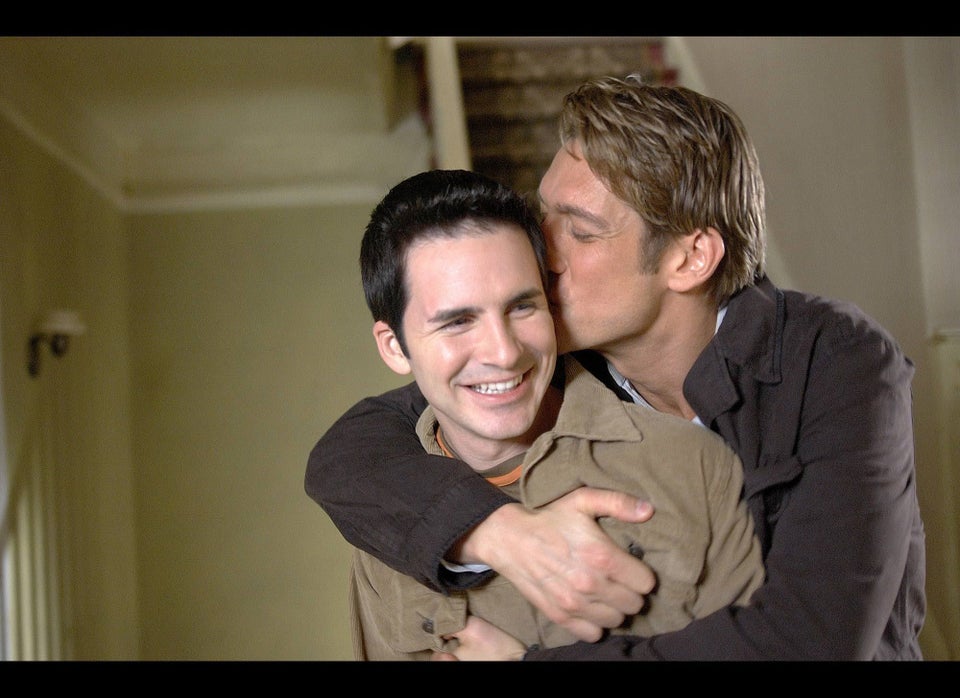 Favorite Gay TV Couples
Popular in the Community