Repairing Broken Adoptions:
Symposium Brings Together Leading Child Welfare and Legal Advocates to Address Permanency for Foster Youth
For many young people who are adopted out of the foster care system, the promise of a "forever family" is an illusion. In New York City, anecdotal data from child advocates suggests that thousands of children adopted out of foster care end up displaced from their adoptive home. This trend persists across the country, with advocates seeing adoptions fail in startling numbers.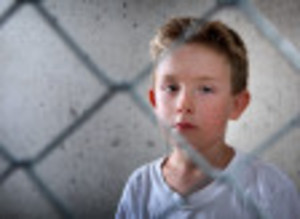 The breakdown of an adoption can have detrimental and lasting effects on a young person.
As one former foster care youth states:
"[T]his experience, of yet another adult giving upon on them, in a world where they already have experienced so much grief, pain, loss and trauma, makes the child resentful not only towards their adoptive parent but also the world at large."
Beyond the direct impact on vulnerable youth, broken adoptions have many collateral effects, disrupting adopted sibling relationships and posing complex challenges around the allocation of adoption subsidies. However, despite the importance of this issue, data and information tracking what happens once a young person is adopted from foster care and where they end up if displaced from their adoptive home is gravely lacking.
On Friday, October 23rd, advocates, lawmakers, academics, judges, and former foster youth will come together for a daylong symposium at New York Law School to address these challenges. The event, "Beyond Permanency Symposium: Challenges for Former Foster Youth," is expected to draw over 600 attendees, including leading experts in the field of child welfare and advocacy, with key stakeholders from over 43 states, the District of Columbia, and Canada joining over webcast.
For further information about the symposium contact the Children's Law Center at
718.522.3333, communications@clcny.org or Dawn J. Post dpost@clcny.org.
Popular in the Community