 For months, a lot of people have been wondering why so many escalators going down to the BART's Civic Center station have been out of service.
It's a reasonable question. But now that we know the answer, we're not so happy we asked.
Poop. The answer is poop. Lots and lots of human poop.
BART officials told the San Francisco Chronicle on Wednesday that when a repair team opened up one broken escalator in June, they discovered such a large treasure trove of human feces they had to call in a hazardous materials team to handle the situation.
The area surrounding many San Francisco BART stations are popular camping spots for much of the city's homeless population. That group's lack of easy and regular access to restroom facilities is largely to blame for the excrement-clogged escalators.
Even though BART officials are aware of the problem, solving it may ultimately prove difficult.
"Nobody wants to be walking in urine and feces, I know that, [but] if we don't see it or the person doesn't admit to it, they can just say it was someone else," BART police spokesperson Era Jenkins explained to the Chronicle, noting that officers typically need to actually witness someone defecating in a station in order to issue a citation. "Certain crimes you don't see, you can't enforce."
Besides, as SFist notes, "bottom stairwell of the Civic Center station is a beat no cop would want."
Civic Center isn't the only BART station plagued by human waste. Last week, the Chronicle penned a scathing report about the 16th and Mission stop, which, according to many residents, has become an "easy-access urinal."
The escalators all around the transit agency's over 40 stations have been taking an especially hard beating lately. At the beginning of last month, 28 of the system's 179 escalators were out of service and officials embarked on a coordinated campaign to bring more of them back into working order.
"This is nothing less than a full court press to get these escalators back in service," BART Assistant General Manager of Operations Paul Oversier said in a statement to Bay City News. "We know the escalator outages are frustrating for many of our customers.
The majority of the broken escalators have since been repaired--for a price tag of about $200,000.
Take a look at some images of people behaving badly on BART below: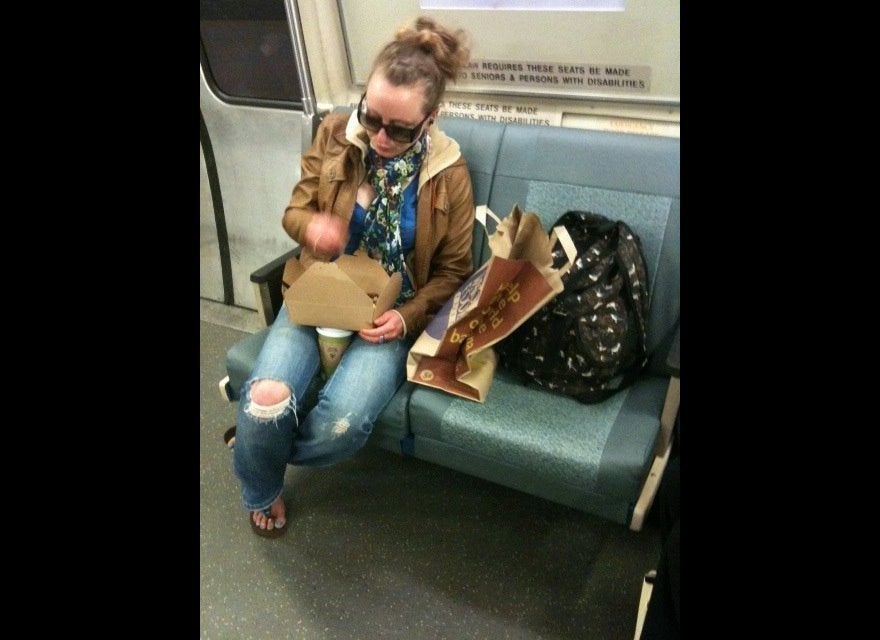 BART Idiot Hall Of Fame
Popular in the Community