 2012 Indiefest Best Picture winner, Broken Roads, the first distributed feature by director Justin Chambers makes its Los Angeles debut at Laemmle's Playhouse 7 in Pasadena from December 14-20. Aglow with warmth and emotional power, Broken Roads, is one of the year's finest family dramas with powerhouse performances across the board including newcomer, Aidan Bristow, and Academy Award nominated/Golden Globe-winning actress Sally Kirkland.
Broken Roads opens as teenage Aldo Russo (Bristow) finds himself alone following a tragic car accident that claimed his mother's life. Sent to be cared for by his only known living relative, an estranged grandmother in rural Colorado (Kirkland), the relationship is a Chekhovian dance of wills and a struggle for both.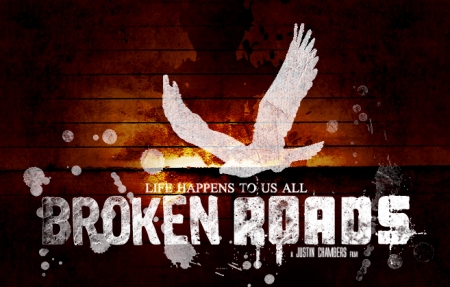 Beautifully shot, scored, acted, and directed, this is a strong debut for Chambers who created the piece for about 150 thousand dollars. He comments:
No matter what money came in, I was going to shoot this. The script was strong enough that if we could just get the right actors and film it, I'd be happy. I was consistently told that a young film school graduate making a first picture could never get an Oscar nominee, and then Sally signed on. Working with her was one of the treasures of this whole experience. She's been directed by Oliver Stone, Sydney Pollack, Andy Warhol, Ron Howard -- and now me! As a director, I didn't know great acting until I worked with her, and I realized what a film actress actually is, and why they deserve to get paid so much money. I became a better director thanks to Sally.
Director, Justin Chambers: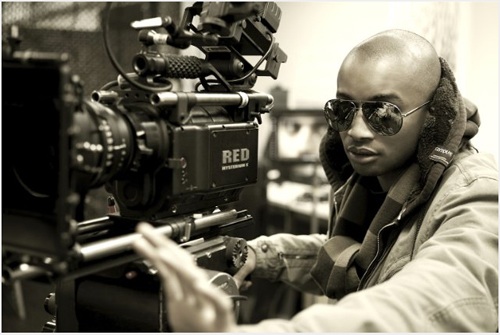 Interestingly, the partnership between Kirkland, an actress with a half century worth of screen credits, and Chambers, a 24-year-old Director, mirrors Broken Roads' lead characters' multi-generational relationship.
Kirkland comments on Chambers:
From the beginning, Justin was willing to listen to my suggestions about the script, casting, music ideas -- he's remarkably gifted. I love working with young people -- there's this extraordinary innocence they have, their dreams are so big, and there's no cynicism. It's not just another movie for them.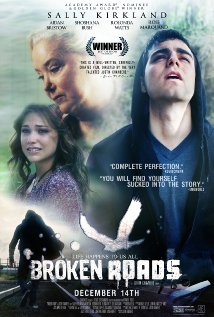 Shot in Colorado over 16 days in the summer, Chambers felt the story belonged in that state.
I wanted to take the characters, and actors to a whole new setting and world. When the city kid goes from Trenton, New Jersey to rural Colorado, it's like moving to a totally foreign country.
The stellar ensemble includes Rolanda Watts as Kirkland's friend, Shirley ("modeled after my grandmother," says Chambers), and Shoshana Bush as Aldo's love interest. Ross Marquand and Lisa Glass shine in supporting roles.
Bristow and Kirkland (a veteran acting teacher) worked closely together for months in developing their scenes as Aldo and Mrs. Wallace. With this relationship being crucial to the success of the film, the hard prep work paid off as the duo feel completely believable as family.
I was wondering why I love acting so much. I have an incredible amount of stuff inside me that needs to be healed, and I don't know if it's from past lifetimes, or this lifetime -- or what -- but when I get to be angry, and have a fight scene, and cry, something lifts in my life -- and it's like getting Karma lifted. I remember Ellen Burstyn saying to me, "being an actor is like living a hundred lifetimes in this lifetime." Mrs. Wallace is such a strong, well-written character that I feel I've lived a lifetime just playing her. It's truly a family drama with Karma. Anyone who has ever had a grandparent they were close to or weren't close to will say -- oh, that's me. This movie makes me cry.
Sally Kirkland in Broken Roads: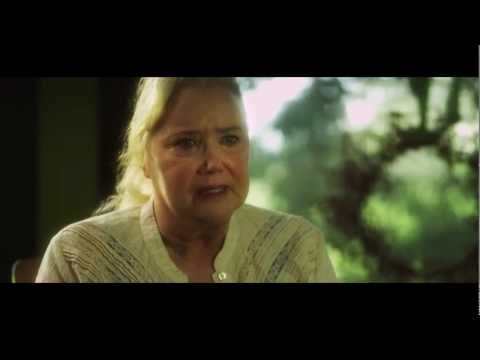 All tickets for Broken Roads will be FREE for the 1 p.m. showing at Laemmle's Pasadena Cinema on Friday, December 14 thanks to the sponsorship of Bishop Melvin and Marva Strother of New Hope Outreach Center, ardent supporters of this fine feature.
Calling all HuffPost superfans!
Sign up for membership to become a founding member and help shape HuffPost's next chapter