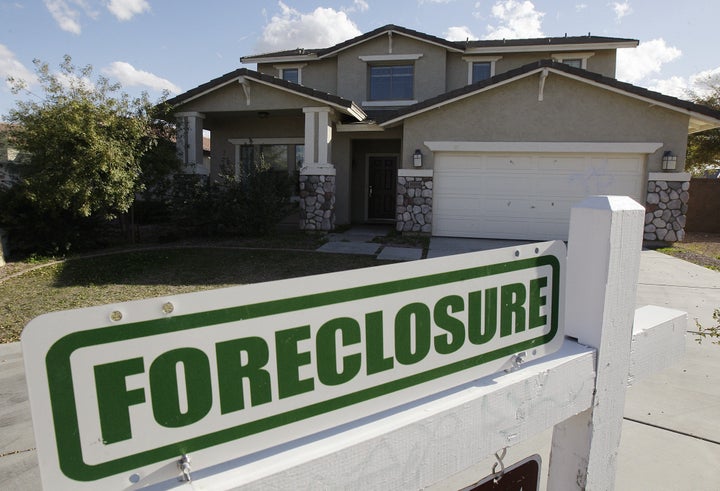 Commercial mortgage brokers sent me loan packages to review when I was in the lending business in Atlanta, Georgia. The packages that we received from transient and touristy cities, such as in Florida, California and Nevada, were among the most tainted.
In many cases, the brokers received the offering package from another broker and copied the cover letter onto their own stationary without reviewing the documents. Other times, there were two or more brokers in the origination chain and documents were altered along the way. Sometimes the brokers and borrowers were in different states and the intermediaries did not visit the property.
Many times, they never spoke with the applicant or questioned any of the numbers, even when they varied greatly from industry norms. Instead, they would "shotgun" loan-request packages to a multitude of lenders, hoping to find an elusive funding source for deals that were previously rejected.
As a result, we would speak directly to the applicant before accepting the package. If the proposal made economic sense, we would negotiate directly with the applicant and ask the broker to perfect his commission agreement if we closed the deal.
But Gerry Cool, a mortgage broker based in southwest Florida asserts that brokers perform a useful role. She says that I make her "feel as though the mortgage broker was being viewed as a bad guy, with no benefit to the borrower." Instead, she says, "It has always been my credo to help borrowers find a mortgage that fits the needs of their purchase.
"In light of the unparalleled costs to the American taxpayers due to banking greed and their errant business practices, I find it strange to put the majority of blame onto the mortgage brokers," Cool said.
I agree that the large majority of professional men and women originating mortgage loans are honest and helpful to borrowers. Yet more brokered loans go into default than ones originated and serviced by local banks. Ohio State University a few studiesnotes that "have found that borrowers who get mortgages from banks rather than mortgage brokers are less likely to default on their loans."
In most cases, you are better off negotiating directly with a lender. Avoid brokers who say they have hundreds of lenders nationwide, including private sources and foreign financiers. They are most apt to waste your time.
Competent brokers have long-standing relationships with a handful of lenders. They know what the lenders are looking for and can explain a believable path to the closing table. Moreover, they should be willing to provide you with three to four clients for whom they recently closed similar deals. If they "tap dance" or refuse to give you a list of satisfied clients, walk away.
On the flip side, lenders have also been harmed by third-party loan originations. It is most prevalent with small banks and credit unions that do not have the in-house expertise to originate, underwrite and close commercial loans.
Accordingly, the U.S. Small Business Administration "is now looking to compile data on the performance of business loans originated by (third-party) agents as part of their regulatory and oversight responsibility," according to Ethan Smith, a partner with the Pennsylvania law firm of Starfield & Smith. He says that an SBA Office of Inspector General report during the past decade found that "loans involving the fraudulent activities of agents have run into the hundreds of millions of dollars."
Brokers, loan packagers, and accountants are the most common agents borrowers use in connection with SBA-guaranteed business loans. SBA wants to know who they are and how much they get paid. Thus the agency requires all fees to be disclosed, whether the borrower or the lender pays them.
Smith instructs lenders to "obtain a (SBA Form) 159 7(a) from each agent involved in your loans, whether compensated by the borrower or by the lender."
SBA wants borrowers and lenders to disclose any "lender, loan packager, referral agent, accountant, attorney, consultant or any other party that receives compensation from representing an applicant in connection with an SBA loan." But in addition to naming the agents, the agency requires fees of more than $2,500 to be broken down by the type of services performed, hourly rate and number of hours billed for that service.
In other words, success fees, brokerage fees, commissions and yield-spread-premiums paid to third parties have to be justified, based upon services performed per hour rather than a percentage of the loan amount. Loan brokers who normally charge 1 percent or more may find it unattractive to steer their clients toward SBA lenders.
Skirting SBA's disclosure requirements is not an attractive alternative.
"False certifications can subject both the lender and the person signing the certification to liability for both civil and criminal penalties," Smith says. "So a diligent and rigorous process is critical for lenders to avoid liability and maintain their good standing with the SBA."
Maintaining "good standing" with SBA euphemistically means the agency will allow the lender to make loans under its loan-guarantee programs. But even more frightening for lenders, SBA's Inspector General is looking for errors made during the origination, closing and servicing procedures in which case SBA could "repair" or "deny" its guarantee.
So lenders, brokers and borrowers beware.
Jerry Chautin is a volunteer SCORE business counselor, business columnist and SBA's 2006 national "Journalist of the Year" award winner. He is a former entrepreneur, commercial mortgage banker, commercial real estate dealmaker and business lender. You can follow him at www.Twitter.com/JerryChautin

Popular in the Community