Sometimes in life, it seems like porn is the only thing you can count on.
That would appear to be the thinking of Broncos fans who collectively went on an all-out porn binge after their beloved team was beaten like a, uh, drum, by the Seattle Seahawks in Super Bowl 48.
Pornhub did God's work by taking a deep dive into their traffic during and after the Super Bowl.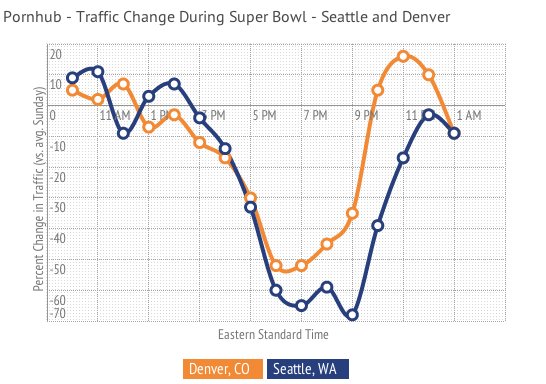 As the graph above shows, during the Super Bowl, porn viewing plunged by 51 percent and 61 percent in Denver and Seattle, respectively.
After the Super Bowl, things got interesting. While Seahawks fans apparently continued to revel in their victory, Broncos fans turned to porn for solace.
Pornhub logged a 17 percent drop in porn viewing from normal averages in Seattle, while in Denver, there was an 11 percent swell in traffic, much higher than the nation-wide rise of 4 percent during the same time period.
Read the full report on Pornhub by clicking here. (WARNING: While the content of this link is SFW, it is a porn site)
Before You Go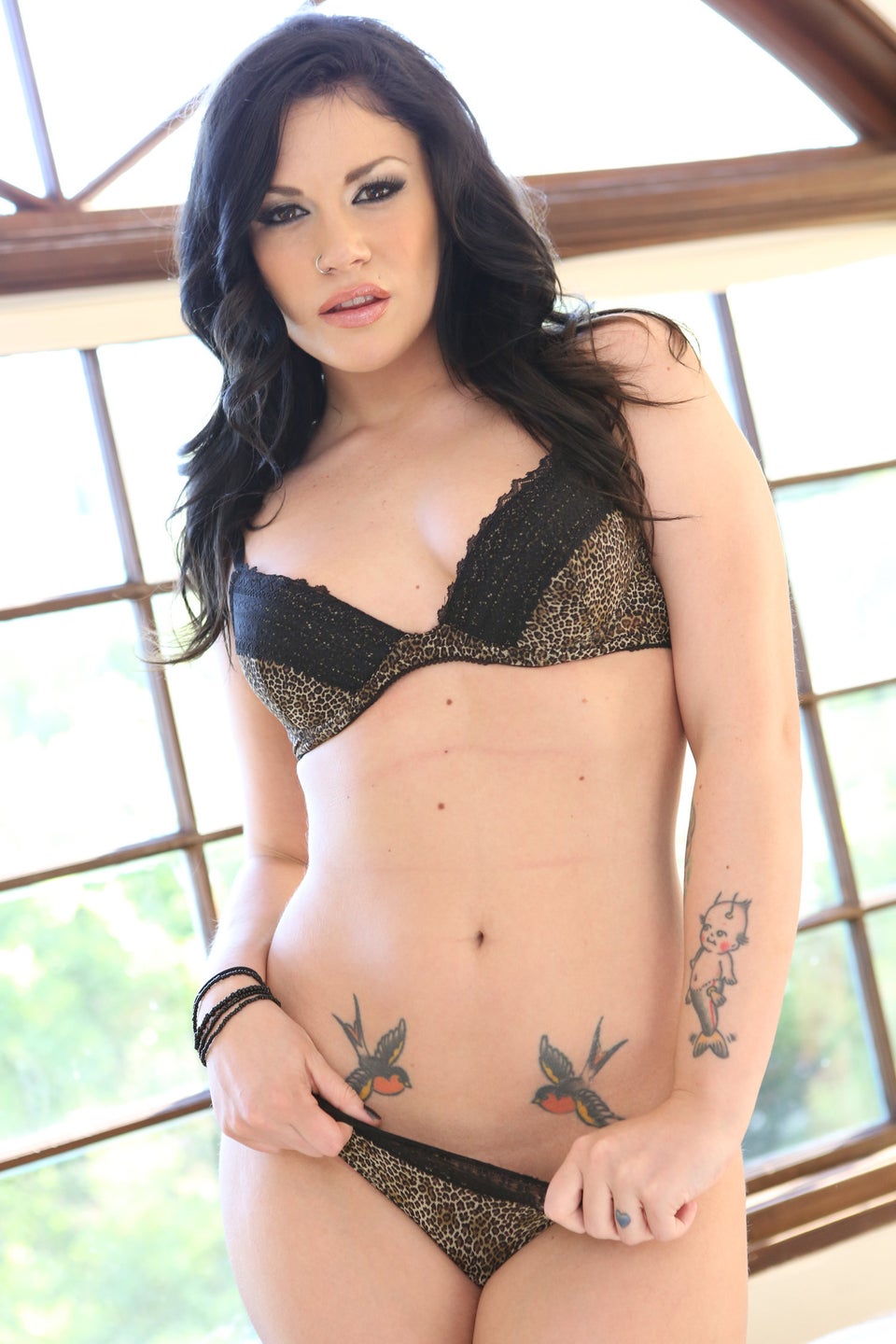 Porn Star Gallery
Popular in the Community