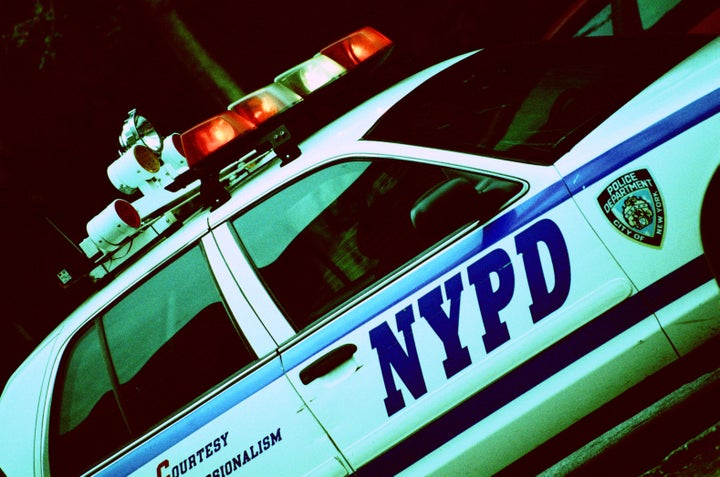 Tensions are growing between Bronx residents and the NYPD after the fatal shooting of unarmed 18-year-old Ramarley Graham Thursday.
"I never wanted him to go out like this," Leona Virgo, Graham's 22-year-old sister told fellow demonstrators outside the 47th precinct Monday night, according to The New York Times. "He was only 18 years old," adding, "This is not just about Ramarley. This is about all young black men."
A large and raucous crowd-- led by the victim's father, Franclot Graham, his mother, Constance Malcolm and grandmother, Patricia Hartley--marched from Malcolm's Wakefield home to the precinct, where they compared NYPD officers to hate groups. "NYPD: KKK" went one chant.
"They cornered that little man in his house, perfect place to ask questions, but instead of asking questions, they shoot him down right then and there. And they are New York's finest--what is fine about that?" said one protester.

"They just judge by our looks, or whatever and think that some of is bad kids like that, they don't really want to give us a chance, as well," said another.
A vigil was also held outside Graham's home Monday, where neighbors lit candles, laid flowers, and left posters with anti-police slogans including, "Blood is on your shoulders NYPD killer!"
Security footage from Thursday shows Graham entering his home and police following him shortly thereafter. Cops said they had witnessed Graham participate in a drug deal and thought he had a gun.
Inside the home Graham went into the bathroom, where he may have been trying to flush some marijuana down the toilet when an unidentified officer--now on restrictive duty while Internal affairs investigates the incident--fired one shot and killed the teen.
Graham did not have a gun.
Police Commissioner Ray Kelly, whose department initially said there had been a struggle with Graham before the gun fired (there was not), said Friday, "At this juncture, we see an unarmed person being shot. That always concerns us."
Graham's tragic end is reminiscent of the Bronx shooting death of Amadou Diallo over a decade ago, which similarly galvanized minority communities in the borough against police. From The Daily News:
"Anytime you end up having an unarmed person, particularly someone of color, who gets shot and killed by police, it brings back all of the old stories," said State Assemblyman Carl Heastie.

Diallo died in a hail of police bullets at his Soundview home on Feb. 4, 1999. After mistaking Diallo's wallet for a gun, four officers fired 41 times, hitting the 23-year old Guinean immigrant 19 times.
The Thursday before Graham's death, someone videotaped Bronx police officers excessively beating 19-year-old Jateik Reed after Reed allegedly hit an officer. The four officers involved in that incident have been been placed on modified duty.
Support HuffPost
The Stakes Have Never Been Higher
Related
Popular in the Community