A day care owner and her tenant are facing federal charges after the death of a 1-year-old who was allegedly exposed to fentanyl stored at their New York City apartment, federal prosecutors announced.
Grei Mendez, 36, operated El Divino Niño day care from an apartment in the Bronx, where Carlisto Acevedo Brito, 41, also lived. The two were first charged with murder after the death of 1-year-old Nicholas Feliz-Dominici last week, and on Tuesday, federal prosecutors announced they would also face federal charges of conspiracy to distribute narcotics resulting in death.
The federal charges were brought against Mendez and Brito following a search of the day care, where police allegedly found "large quantities of fentanyl" along with "machinery and paraphernalia used to package narcotics."
"Parents entrusted Grei Mendez with the care of their children," U.S. Attorney Damian Williams said in a statement. "As alleged, instead of diligently safeguarding the well-being of those children, she and her co-conspirators put them directly in harm's way, running a narcotics operation and storing deadly fentanyl out of the very space in which the children ate, slept, and played."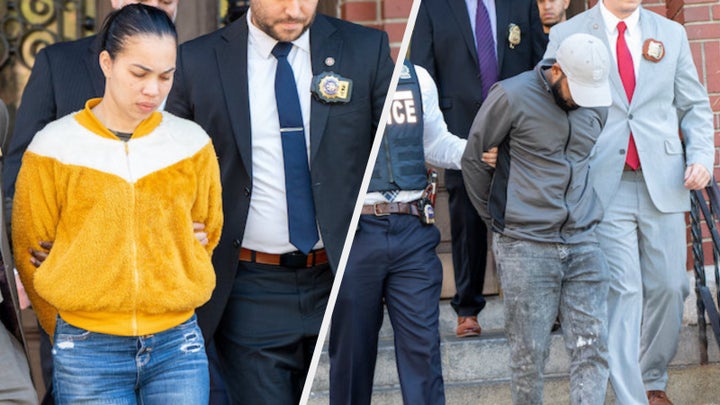 Prosecutors said Mendez called police on Friday afternoon to report that three young children under her care were unresponsive.
The children were taken to a hospital, where two of them — an 8-month-old and a 2-year-old — were administered Narcan, an emergency drug used to reverse the effects of opioids. Nicholas, however, was pronounced dead shortly after arriving, according to prosecutors.
Prosecutors added that another child, also 1 year old, was picked up by their parents two hours before Mendez called 911. According to the complaint, the parents of that fourth child noticed that the child was "lethargic and unresponsive" and took the toddler to a hospital, where medical professionals also administered Narcan.
Medical professionals determined that each child taken to the hospital that day had symptoms consistent with opioid poisoning, authorities said.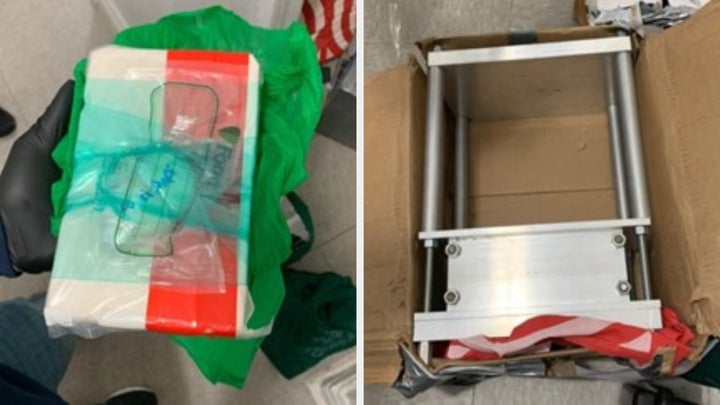 During their search of the apartment, police found 1 kilogram of fentanyl on top of a children's play mat in the hallway, along with a hydraulic press machine allegedly used to compress narcotics into bricks.
Mendez's attorney, Andres Aranda, has denied that she knew any drugs were present at her day care. According to The New York Times, he said during her state arraignment that "her only crime is renting a room."
But federal prosecutors said that digital forensics indicated that immediately before calling 911, Mendez made phone calls to another employee of the day care and to her husband, who is Brito's cousin.
Digital forensics also allegedly discovered that Mendez had deleted approximately 21,526 messages with her husband dated from March 2021 to Sept. 15, the day the children were sickened, from an encrypted app.
According to prosecutors, Mendez had been texting her husband throughout the day that police were called to the apartment and told him that officers were asking questions about him.
Prosecutors said surveillance footage showed that Mendez's husband was inside the day care on the day of the alleged fentanyl exposure and left minutes before police arrived, carrying out shopping bags.
During an interview with investigators, Mendez claimed there were no drugs inside the day care and that the hydraulic press police found could have been left by a previous occupant, according to the complaint.
Prosecutors said Brito also denied knowing anything about drugs inside the day care or the hydraulic press. A search of Brito's phone also allegedly revealed that he was messaging someone in August about police activity.
Zoila Dominici, the mother of the 1-year-old who died, told The New York Times that her son was adjusting well at the day care, which she said was affordable and had a good reputation.
"I didn't see anything that looked out of the ordinary," she told The New York Times on Sunday. "Just little beds and toys."
Dominici said that the family is struggling with the lost of Nicholas, adding that "he shouldn't have died like that."
"He was the little prince of the house," she told the Times, describing how loved the 1-year-old was by his siblings. "They took such good care of him."
The boy's death has also brought scrutiny on the New York officials who regulate home-based day cares.
Speaking at a news conference on Monday, New York City Health Commissioner Ashwin Vasan said inspectors did a surprise inspection of the day care on Sept. 6 but did not identify drugs or the hydraulic press.
"I'm very sorry, but one of the things that my child care inspectors are not trained to do is look for fentanyl. But maybe they need to start," Vasan said.
Also speaking at the news conference, Mayor Eric Adams defended the health department by saying inspectors did not see a "drug lab," adding they had performed their duties.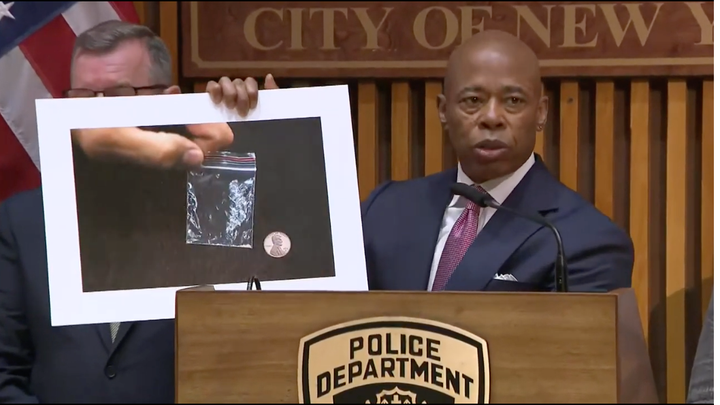 Aranda did not respond to HuffPost's request for a comment, and it's unclear when Mendez and Brito are due back in court.
"This case reflects every parent's worst nightmare," New York Police Commissioner Edward A. Caban said in a statement. "These alleged drug traffickers brazenly went about their illicit business in one of the most ill-conceived locations imaginable, but they will be held accountable."
Support HuffPost
The Stakes Have Never Been Higher
Popular in the Community