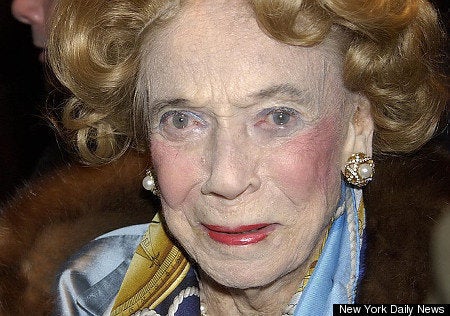 The pending case involving scandalous allegations surrounding the last will and testament (including three codicils) of Brooke Astor is highly unusual for many reasons, but most of all, because it is playing out in a Manhattan criminal court instead of in a surrogate's (or probate) court where 99.9% of all cases involving wills and estates are first heard and resolved. The Astor trial has been unusually lengthy (over four months), which also means unusually expensive, not only for the defendants and but also for us as taxpayers in New York. The question as to whether this case has been a good thing for those involved, and for the public, must be asked.
Regardless of the final verdict, I believe that this case has set a dangerous and bad precedent just by the fact that it was ever commenced at all.
The probate, or surrogate's, courts in New York, and in most states, are specialized courts that understand and address all of the intricate legal issues involving testamentary capacity, undue influence, forgery and fraud. The judges and clerks in those courts deal with all of these issues on a daily basis, although rarely involving the magnitude of the assets of Mrs. Astor. The Astor case may be an extreme case of overreaching by her only child, or it might not be, but to have made it a criminal matter at the outset is, in my opinion, the wrong way to approach what is initially a civil, family matter.
Whether Brooke Astor had the requisite capacity to sign a Will or Codicil, or if there was forgery, or if her son unduly influenced her, can all be effectively and efficiently ferreted out by a surrogate's court judge who has special understanding and expertise in those areas. If that court finds that there was criminal behavior in an estate, that case can be referred to the district attorney's office for criminal prosecution in the rare case where that is required.
Even if Anthony Marshall is found by a jury to have pushed his then 102 year-old mother too far towards giving him more of her enormous wealth, do we really want to see an 85 year old and sickly man sent to jail for that? A surrogate's court judge would be quite capable of determining whether undue influence or fraud or forgery were involved with the execution of Brooke Astor's will and could protect the interests of the various charities that benefit under earlier wills, together with the charities bureau of the attorney general's office.
Regardless of the final verdict in this case, estate matters should be left in the bailiwick of probate or surrogate's courts which have expertise in those type of matters. Let's let the District Attorney's office focus on the too many violent and dangerous criminals who are at large and actually hurting the public.
Calling all HuffPost superfans!
Sign up for membership to become a founding member and help shape HuffPost's next chapter