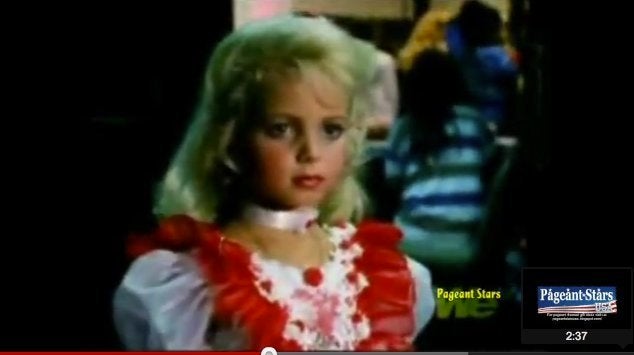 Brooke Breedwell, a former child pageant star who had a full-time modeling coach by the age of 3, is once again speaking out against the pageant circuit and warning parents not to put their children through what she endured, the Sun reports.
"Since I was three I was pressured by my mum to be perfect. But living up to her expectations was impossible," Breedwell told the UK publication.
The former child star, now 22, had won 75 pageants in the U.S. by the time she was 5 years old. On top of the rigorous schedule that involved attending pageants each day, Breedwell claims her mother, Pam, would criticize her performances for things such as not making enough eye contact with the judges.
She told the news outlet she wishes she'd just been allowed to play outside like other children her age:
"But my mum would pull me away from my friends and transform me from a tomboy into a beauty queen because she insisted I needed to practise every day. I absolutely hated the make-up, the hairspray and fake teeth. But most of all I hated being forced to go on the tanning bed and I would cry every time. That was three times a week for 20 minutes at a time," she said.
Breedwell's recent interview with the Sun is not the first time in which she's been critical of her mother's decision to thrust her into the spotlight. In 2009, she went on ABC's "Good Morning America" and said that pageants left her with stress, anxiety and the feeling that she had to be perfect.
Last year, Breedwell appeared on "Anderson Live" with Anderson Cooper and said that while she's not "completely messed up in the head," she feels she missed out on her childhood.
"No matter what, if you look back on pageants, that's just not a normal lifestyle for a kid," she said at the time.
According to a 2009 report by GMA, as many as 250,000 children compete in pageants in the United States each year. But the ins and outs of the child-pageant world have come under scrutiny in recent years as its become more visible to the public by way of reality televisions shows, such as TLC's "Toddlers & Tiaras."
Senior HuffPost columnist Lisa Belkin refuses to watch the former "Toddlers & Tiaras" star Alana Thompson on her new show "Here Comes Honey Boo Boo." She fears how the 6-year-old will fare 20 years from now.
Support HuffPost
A No-B.S. Guide To Life
Related
Popular in the Community