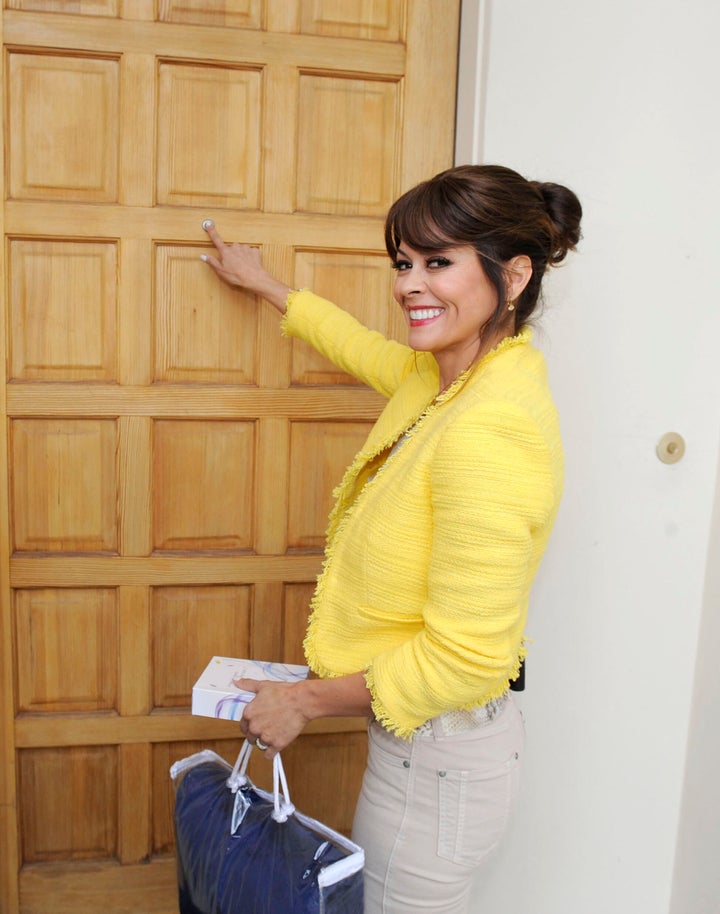 These days, our knowledge of celebrities too often originates with paparazzi images and snarky quotes by anonymous "insiders." After a while, it's easy to forget that stars are real people. That's why HuffPost Celebrity decided to launch its all-new #nofilter quick-fire question and answer series. Because how well do you know someone until they've shared their guiltiest pleasures?
Tell us about your recovery. We're so happy to hear everything went well. Thank you so much, I love you guys. Really good! Honestly I feel fortunate to be back to business as usual. I'm healing, I physically feel great and I'm happy I was able to share it and share the importance of preventative health. I'm doing great, honestly.
What kind of feedback have you gotten from friends and fans? A lot of love and support ... a lot of women are sharing their experiences and their gratitude for me being public with my situation, so it was all just to raise awareness about the importance of getting a regular check-up and physical, which is what I did. I feel as good as new right now.
What was the scariest part about the whole situation? I think just hearing the word cancer and just thinking about my kids and knowing that I needed to be OK. But then I went right into researching and gathering all the medical information. I really needed to be a great patient and be responsible and do what the doctor suggested and just take it very seriously. But I just think -- being so health conscious -- hearing that word [cancer], that's the scary part of it. And then getting educated balances out that fear.
Are you ready for DWTS? Any inside scoop to share? I am! I can't believe it's happening already, I feel like we just wrapped last week! We still have a few months, so I'm excited to hear who the new cast is going to be and we should reveal that in a couple of weeks.
I don't know anything yet, but I heard one rumor today about Lindsay Lohan, but it's probably not true. I heard she said no, so I have no idea. I'm looking forward to it, though.
Speaking of Lindsay Lohan, what's your guiltiest pleasure? Hmm ... Spaghetti Bolognese.
What's the silliest thing you've ever lied about? I never lie! I really don't. I may add information or exaggerate from time to time, but I never lie.
'NSYNC or Backstreet Boys? 'NSYNC. Justin Timberlake is great. I'm sure his new album will be amazing and inspired by love, hopefully, this year!
"Dance Moms" or "Toddlers & Tiaras"? Ugh, neither!
What shows are always on your DVR? "Homeland," "SNL," "60 Minutes" ... and "Glee."
What's your go-to-excuse? Picking up the kids, but it's not really an excuse because I am a driver, it's my reality. Part-time, all day. Everybody is doing something different at the same time.
What's one thing you do alone that you wouldn't do in front of someone else? Read.
What's one thing from your childhood wardrobe you wish you could wear now? Short-shorts. At my age, I'm not sure you're supposed to wear short-shorts. [laughs]
What's on your nightstand? Kleenex. Lots and lots of Kleenex because my husband [David Charvet] has horrible allergies and everybody has been sick with the flu.
Have you ever stolen anything? No, I'm way too, like, driven by karma.
How do you take your coffee? Low-fat milk and an Equal. Extra hot, or not at all.
Calling all HuffPost superfans!
Sign up for membership to become a founding member and help shape HuffPost's next chapter
BEFORE YOU GO
PHOTO GALLERY
They said WHAT? #nofilter