 While officials at Mumford High School have not commented on the specifics of the matter, Harris tells The Huffington Post she was not in town while the walkout took place and had nothing to do with the incident. Instead, she says she believes she is being punished for her involvement in a controversial student club and for publicly speaking out against the Education Achievement Authority (EAA), the body that runs the high school.
The EAA is a new, independent entity with the mandate of taking over, and turning around, some of the state's lowest performing schools. With non-unionized teachers and powerful principals, the idea is that by having less bureaucracy, EAA schools will be able to funnel more resources directly into the classroom. Many in the education world are closely watching to see if the reform district will succeed.
Although it is too soon to tell if the EAA has definitively improved schools, Harris describes a system ridden with disorganization where the wants and needs of teachers and students are ignored. She and several others who spoke to HuffPost see her potential termination as symbolic of some of the new system's problems.
"The culture in the EAA is terrible," said Heather Mulawa, a former EAA teacher at Nolan Elementary-Middle School, who was recently terminated from her job -- she feels unjustly -- after her students participated in a dangerous, off-site science experiment.
"It's not about kids at all … [Teachers] have to [use EAA specific techniques] we had proven were not working, and then [they] would threaten our jobs," she said. "It's a miserable place to work."
Harris has spoken out against the EAA on multiple occasions, appearing in front of the state's House Education Committee and submitting written testimonies to the Senate Committee. Her complaints bemoaned her large class sizes, the lack of services for special education students and several other of the EAA's shortcomings. Further, after noticing that students had many complaints about their school –- but no constructive way of expressing such –- she stared a school club called the Social Justice League. According to Harris, the Social Justice League provided a safe space for students to talk about their grievances.
In early June, when some students organized a walkout to protest the school's extended school year, Harris says administrators blamed her. Still, Harris says none of her students from the Social Justice League were involved and that she was at a conference about the school-to-prison pipeline in New York on the day of the incident.
According to Terry Abbott, representative for the EAA, Harris was involved in a matter that disrupted "educational activities and the safety and security of students and staff." Further, as Abbott noted in an email to HuffPost, "Because the Education Achievement Authority is a new organization, in its first year of operating schools, the teacher in question is a probationary employee, not a tenured employee."
Still, EAA teachers describe a system when a culture of retribution, where those who speak out are punished.
"That's what they do; they threaten your job," Mulawa said.
While Harris says that she will apply for another teaching job in Detroit if terminated, her supporters are hoping it does not get that far.
The petition has garnered more than 500 signatures at this time, while a Facebook group titled "Save Our Teacher Brooke Harris" has more than 400 members.
The petition attributes Harris' potential termination to her willingness to speak out against her employer in public, and the Facebook group notes that Harris has been persecuted for constantly trying to help students.
"Brooke's firing can be a tragedy, or it can be a cinder that finally sets ablaze this corporate educational reform crap we've been dealing with for way too long now," the group states.
Harris had a pre-termination hearing on Monday. She will find out the final verdict in a matter of weeks.
Related
Before You Go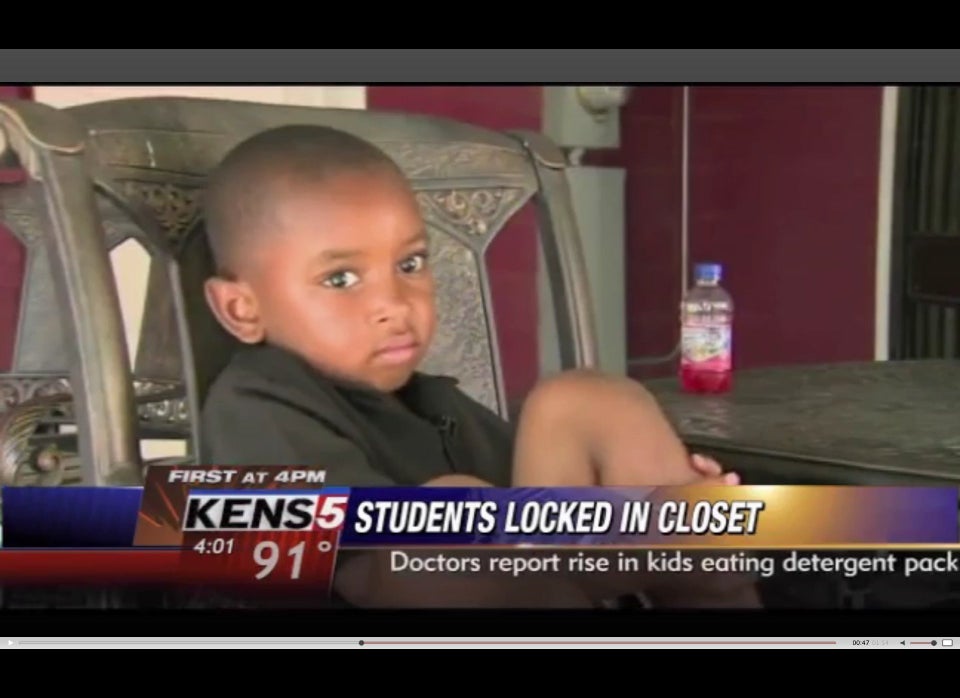 Teacher Controversies
Popular in the Community