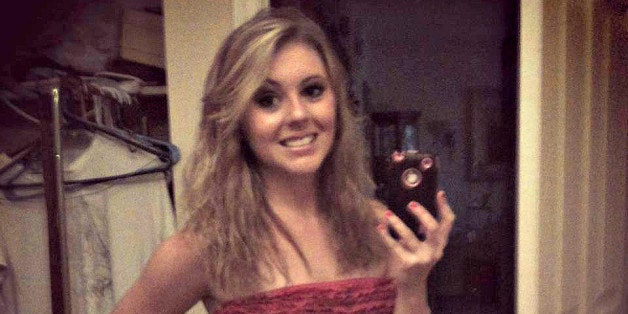 A Kentucky teenager who vanished after a suspicious house fire sent a string of texts to friends just before she disappeared, her stepfather told The Huffington Post on Tuesday.
Brookelyn Farthing, 18, was last seen June 22 at a home in Berea, a small city located about 40 miles south of Lexington. The morning Farthing disappeared, the home she was visiting was damaged by a small fire.
Prior to the fire, Farthing sent several text messages, including one that said, "I'm scared," according to her stepfather, Randall Walker.
"She started texting people to pick her up and give her a ride home," Walker told HuffPost. "She was texting her ex-fiance -- they were separated but still friends. He was at work and she texted him that he needed to come get her when he got off work. At 4:26 that morning, she texted him to hurry 'because I'm scared.'"
According to Walker, investigators told him that hours before the text message was sent, Farthing attended a party with a friend. She was supposed to ride home with that friend after the party, but the two got into an argument and the girl left without her.
"Another friend of hers was drunk and needed to get home," Walker said. "A gentleman known to Brookelyn's ex-fiance was at the party and he offered her his vehicle to give the boy a ride home."
From what information Walker has been able to gather from investigators, Farthing purportedly drove her friend home in the man's vehicle and then had to bring the vehicle back to the man's house — a home with no electricity that was in foreclosure.
It was not long after Farthing arrived at the man's home that she started to text friends about needing a ride.
"There was another text was sent from Brookelyn's phone at 5:30 a.m., an hour before her ex-fiance was to get off work and come pick her up. The text said, 'Never mind, I'm okay. I'm going to a party in Rockcastle County,'" Walker said.
"I do not believe that was a text from Brookelyn," he continued. "I think something had already happened between the time she sent the text [in which she said] that she was afraid and that text. She had plans for the next day and would not have gone off to another party," Walker said.
At about 7 a.m., the owner of the home Farthing was visiting called the fire department and reported a blaze inside the home. The fire was extinguished before it got out of control, leaving a burned couch and a hole in the floor, police said.
Farthing was not inside the home when firefighters arrived on the scene. The homeowner allegedly told police that he had to leave and take care of a horse that morning. According to police, he said that, when he left, Farthing was sitting on the couch smoking. When he returned, she was gone and the couch was on fire.
Walker said something about the fire doesn't add up. "I don't believe Brookelyn set that fire," he said. "I think the fire was set to throw people off."
Trooper Robert Purdy, a Kentucky State Police spokesperson, said the fire plays a key role in the investigation into Farthing's disappearance, but did not elaborate. "The fire is a pretty integral detail in that investigation," he told HuffPost.
Aside from the texts and the fire, Walker said he finds it disturbing that some of his stepdaughter's belongings were found inside the home.
"She would dress up and she always made sure she had everything with her. She wanted to look good at all times," he said. "When Brookelyn went missing from that house, all her stuff — her cowboy boots and her dress clothes — was still there. Everything except her phone and the clothes she had on. She would not have left her clothes behind, so I know something happened there at that house."
The owner of the home where Farthing was last seen did not respond to a request for comment from HuffPost.
Story continues below slideshow...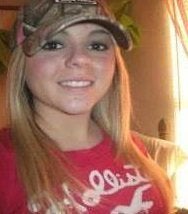 Brookelyn Farthing
Authorities contacted Farthing's cell phone carrier and determined it last pinged on a tower in nearby Blue Lick, about 30 miles from where Farthing was last seen. The phone has not been turned on since.
According to the state police, authorities have searched more than 16,000 acres in three counties for the missing teen. They have scoured the land with cadaver dogs and searched bodies of water. Investigators have not said what, if anything, they have found during the searches.
"What we're doing is, we're following up on any and all possible leads," Purdy said. "Things are coming in every single day. It's a widespread search. Everywhere that we had information she could be has been searched already."
Authorities have not named any suspects or persons of interest in Farthing's disappearance.
"I can't release [the names of] any particular suspect or individual," Purdy said. "We've followed up on any and all individuals that could have been involved."
Walker, who Farthing has known since she was 4, said her family had to mark the first milestone without her Monday — her 19th birthday.
"It's hard for the whole family," he said. "She is an outgoing girl — an outdoors[y] girl and a tomboy in a way. She goes fishing and hunting, but when she wants to be a girlie girl, she is."
"We have no idea what has happened at all. I just know [authorities] are chasing leads and have an idea of what happened, but will not tell the family. I perceive that as something bad."
Brookelyn Farthing is described as a white female, between 5 feet 1 inch and 5 feet 3 inches tall, with blonde hair and brown eyes. She was last seen wearing a gray Madison County FFA T-shirt and denim shorts.
"We hold out hope that she's coming back and we're going to continue to hold out hope until we find out otherwise. Please keep us in your prayers," said Walker.
Anyone with information in the case is asked to contact the Kentucky State Police at (859) 623-2404.
Farthing's family has organized a bass fishing tournament fundraiser to raise money for search efforts. The event will be held on August 24 at Lake Linville from 7 a.m. to 2 p.m. Registration will be held from 5 a.m. to 7 a.m. that morning. For more information, contact John Crane at (859) 985-9273.
Related
Before You Go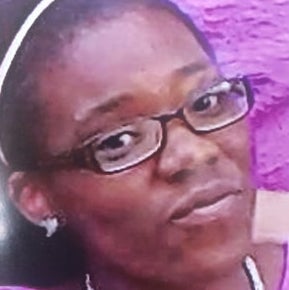 Missing Children
Popular in the Community