"Hi," the 7-year-old says. "I'm gonna teach you about me."
I have a rare disease called juvenile dermatomyositis. It's really painful. You can kinda -- you can't walk. So be strong. Cause it's hard. And if you're not strong, then you'll die. And I know that people don't want to die, especially when they're young.

I got diagnosed when I was 4 years old. It's been hard since then. But since then, I've been strong and I've got through. And that's all that matters. I'm still alive, I'm still strong and I am happy. That's all that matters.
She blows a kiss before delivering a devastatingly deadpan signoff: "Let's hope you're strong, too."
Brookelyn's mother, Brooke -- who posted the video on Facebook last Thursday -- spoke to HuffPost Parents by phone about how the footage came to be.
In recent months, Brookelyn hasn't wanted other people to know about her disease, Brooke said. "She was embarrassed and felt that she was different," Brooke said, explaining that when a picture of her daughter throwing out the first pitch at a minor-league baseball game made it into a business journal, Brookelyn's response was: "Oh great, now everybody's gonna know my secret."
"We sat down and had the conversation about how this is not who she is, it's just a part of who she is -- and there's no reason to be embarrassed by it and it's not a bad thing ... it's just the hand that she's been dealt," Brooke said. Then, Brookelyn disappeared for a little while, and came back with the video she had made on her mom's phone.
Brooke said she had no idea what she was about to see before pressing play.
"She videotapes our dog all the time, so that's what I expected to be watching, and I was quite blown away when I saw her video. ... I didn't even have any words when she brought it down to me."
It was the video's content, in addition to the fact that Brookelyn had made it, that surprised Brookelyn's mom. Brooke said she had never really spoken to her daughter about the possibility of death from JDM -- although through Facebook, they know of other children with the disease who have died -- so to hear Brookelyn discuss it was "a little bit of a shocker."
"I think she just internalizes these things that she hears. I guess nobody knows how much they actually take in and how they're going to respond to it," Brooke said.
Kevin McKeever, whose wife is the chairman of the Cure JM Foundation, tweeted the video last week. According to the foundation's website, juvenile myositis encompasses three variations: juvenile dermatomyositis, amyopathic dermatomyositis and juvenile polymyositis. McKeever told HuffPost over email that the video was "such an honest, heartfelt view of realities and fears of juvenile myositis ... that I felt I had to share it with others."
Though [my daughter] Megan is now 13 and coping well with the disease, she spent many months in the hospital when first diagnosed at age 2 1/2. She lost the ability to walk, to sit up and even to effectively swallow food and drink for months. It is a scary reality for a parent to face, and more people -- especially doctors, researchers and drug companies -- need to hear stories like Brooke[lyn]'s and Megan's to understand that while juvenile myositis is a rare disease, it is a potentially devastating one that needs more attention.
As for the video's impactful but ambiguous kicker -- "Let's hope you're strong, too." -- Brooke said she doesn't know if it was meant for her individually, or a more general audience.
Perhaps the best explanation comes from Brookelyn herself. The little girl told us: "I just felt like [making the video] because I wanted people to know how I felt so that they would have an idea of what their kids are having trouble with." Asked whom she made the video for, she said with confidence: "Everybody."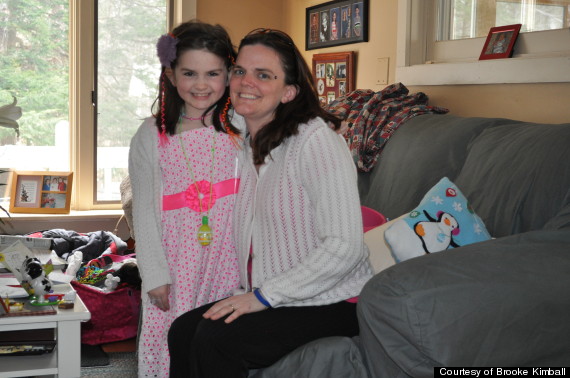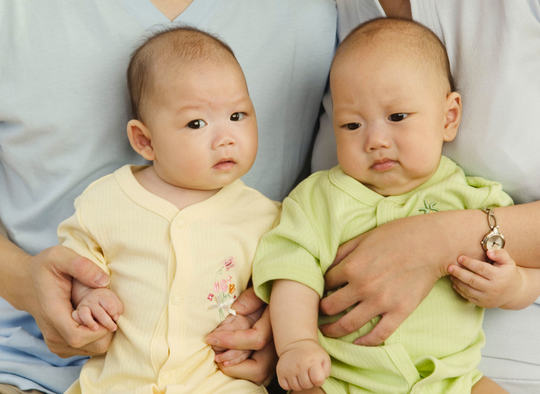 Children's Health Stories Of 2012